Purell bashes Cleveland Browns on Twitter, then apologizes
On a night when the focus was on the Denver Broncos and the Seattle Seahawks, Purell hand sanitizer managed to take a shot at the Cleveland Browns.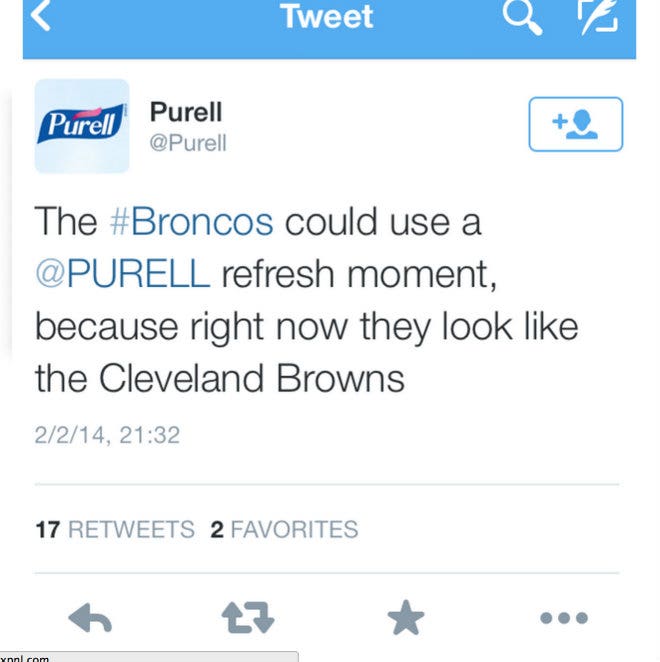 Ouch.
Pretty much a completely uncalled-for attack on the Brownies.
In the Browns defense, just about any team could've looked better than the Broncos did tonight.
Purell might need to wash their mouth out with their own soap. Jerks.
#Browns fans @Purell apologize for the insensitive post. We are investigating the source and we will take appropriate action.

— Purell (@Purell) February 3, 2014