Ohio State returns, Cincinnati down in AP Top 25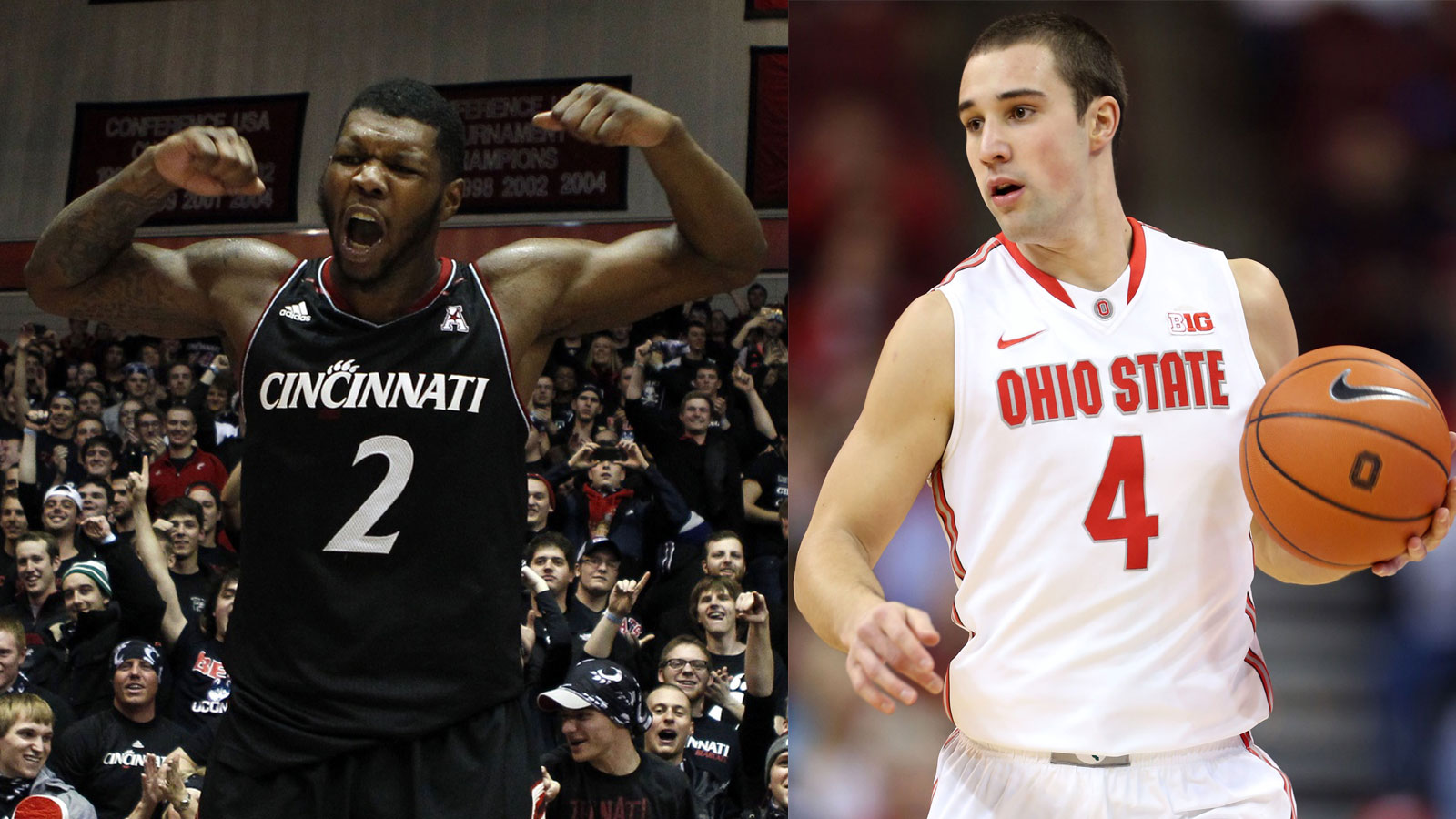 The Buckeyes are back and the Bearcats have dropped in the latest Associated Press Top 25 poll.
Ohio State (19-5, 6-5) returns to the AP rankings at No. 22, following three straight wins, including two on the road against ranked Big Ten foes (Wisconsin, Iowa).
Cincinnati (22-3, 11-1) drops from No. 7 to No. 10 after having its 15-game winning streak snapped by SMU Saturday. The Mustangs' win earned them a place in the poll at No. 23.
Syracuse remains atop the rankings with 65 first place votes. Arizona, Florida, Wichita State and San Diego State round out the top five.