NFL mock draft, version 7.0: Change at the top for Browns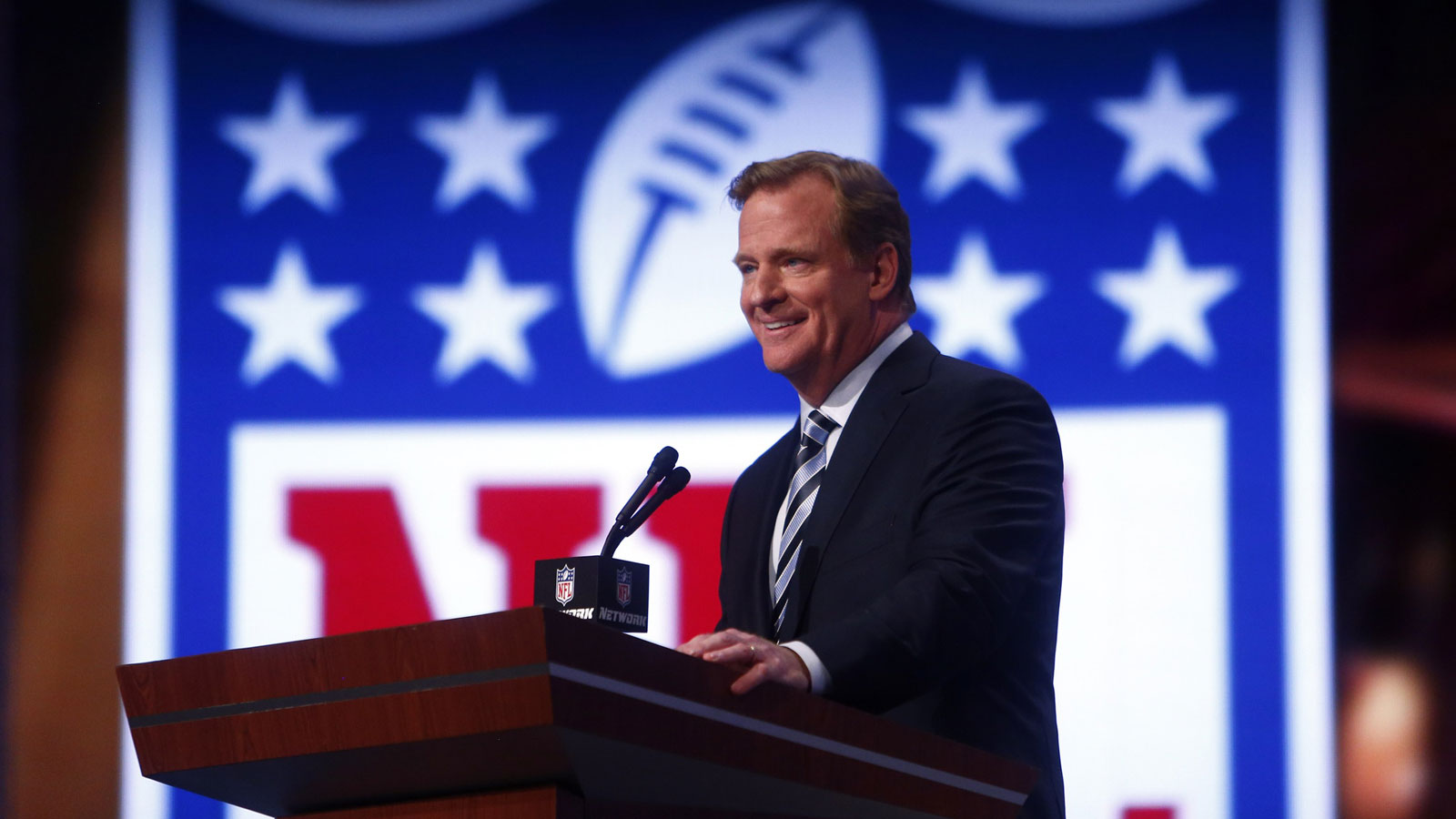 FOX Sports Ohio's Fred Greetham will do a mock draft every Thursday up until the draft takes place on Thurs. May 8. We will take a stab at prognosticating the entire first round of picks. For a bonus feature, we will also list who the Browns might take in the second-round — 35th overall
In the home stretch with just three weeks to go, there still will be change, but here's how we see it now.
For the first time, we don't have the Browns taking WR Sammy Watkins because we have him gone to the Rams before the Browns pick. We have QB Teddy Bridgewater back on the radar again with the second first-round pick. Again, they might have to trade up to get him. We have the Browns adding a cornerback at the top of the second round.
This is our seventh installment of our 10-week Mock Draft with the final taking place on the first day of the draft.
1. TEXANS–Jadeveon Clowney, DE, South Carolina
2. RAMS– Sammy Watkins, WR, Clemson
3. JAGUARS–Johnny Manziel, QB, Texas A & M
PAST MOCK DRAFTS
4. BROWNS–KHALIL MACK, LB, BUFFALO–We've had WR Sammy Watkins going to the Browns the first six weeks, but this week he is off the board to the Rams. If Browns stick to the 'best available player,' we are guessing it would be a pick Mike Pettine would love in Mack, even though it's a position where the Browns have depth already.
5. RAIDERS–QB Blake Bortles, QB, UCF
6.FALCONS–Greg Robinson, OT, Auburn
7. BUCCANEERS– Mike Evans, WR, Texas A & M
8. VIKINGS– Derek Carr, QB, Fresno St.
9. BILLS–Jake Matthews, OT, Texas A & M
10.LIONS–Justin Gilbert, CB, Oklahoma St.
11.TITANS–Anthony Barr, OLB, UCLA
12. GIANTS– Taylor Lewan, Ot, Michigan
13. RAMS–Hasean Clinton-Dix, FS, Alabama
14. BEARS–Timmy Jernigan, NT, Florida State
USA TODAY Sports
THE HOTTEST
Check out the hottest NFL cheerleaders. Which ones are your favorites?

15. STEELERS–Darqueze Dennard, CB

16. COWBOYS–Aaron Donald, DT, Pittsburgh

17. RAVENS– Calvin Pryor, FS, Louisville

18, JETS–Odell Beckham, WR, LSU

19. DOLPHINS–Zack Martin, OT, Notre Dame

20. CARDINALS–Kony Ealy, DE, Missouri

21. PACKERS–Eric Ebron, TE, North Carolina

22. EAGLES–Bradley Roby, CB Ohio St.

23. CHIEFS–Brandin Cooks, WR, Oregon St.

24. BENGALS– Dee Ford, DE, Auburn

25. CHARGERS– Louis Nix, DT, Notre Dame Kyle Fuller, CB, Virginia Tech

26. BROWNS–TEDDY BRIDGEWATER, QB, LOUISVILLE–If the Vikings take Carr, Bridgewater could be there for the Browns or they could trade up to get him.

27. SAINTS– Ryan Shazier, LB, Ohio St.

28. PANTHERS–Cyrus Kouandjio, OT, Alabama

29. PATRIOTS–C.J. Mosley, ILB, Alabama

30. 49ERS–Marqise Lee, WR, USC

31. BRONCOS–Kyle Fuller, CB, Virginia Tech

32. SEAHAWKS– Xavier Su'a-Filo, OG, UCLA

ROUND 2

35. BROWNS–JASON VERRETT, CB, TCU–Browns able to address a glaring need with a starting caliber cornerback.

BROWNS Sleeper pick at 35 — DAVANTE ADAMS, WR, FRESNO ST.

Follow on Twitter @FredGreethamOBR