Are Browns, others at top of draft planning to wait to select a QB?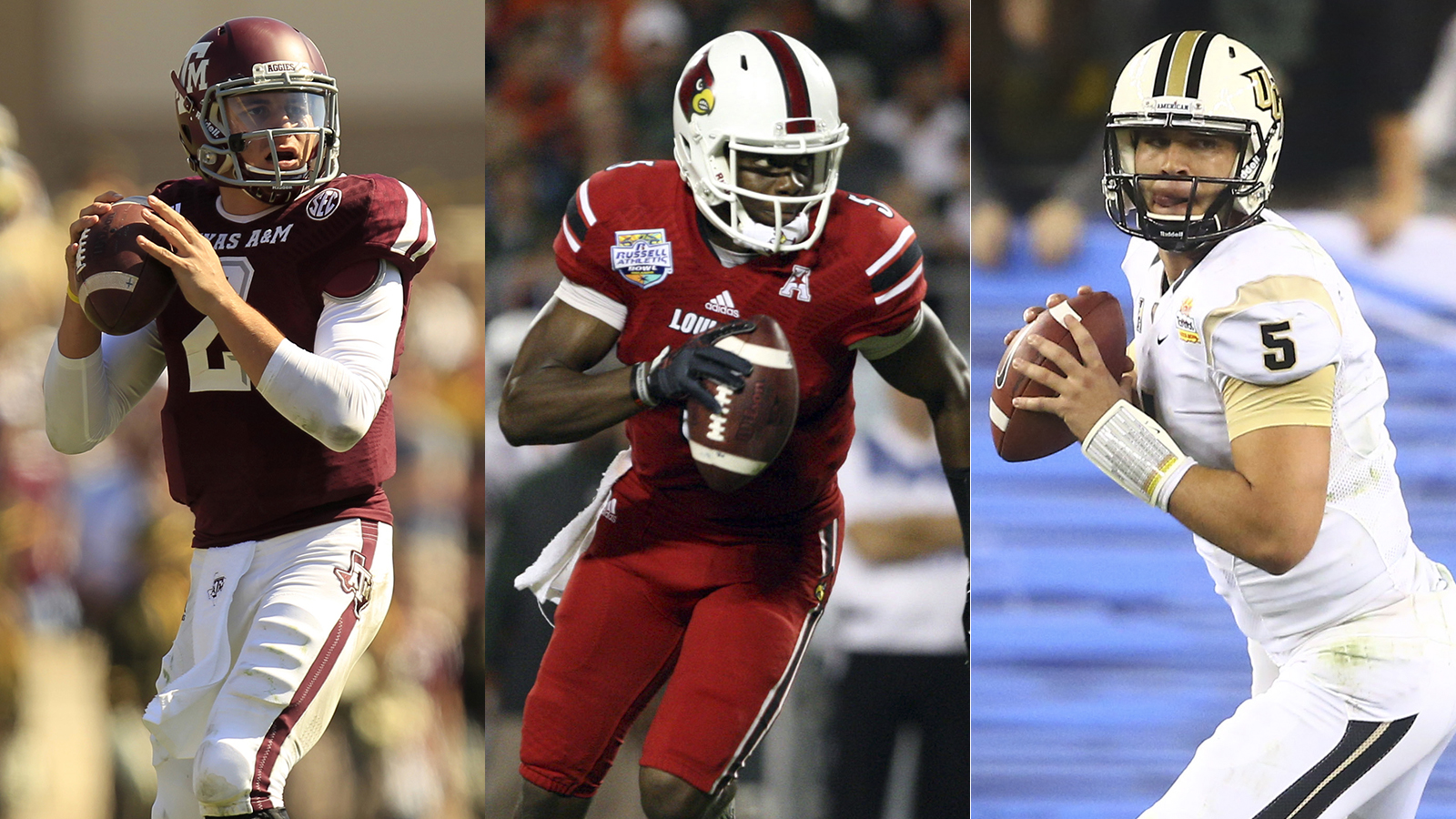 A commonly held belief is that the Cleveland Browns are going to draft a quarterback in this year's NFL Draft.
What is very much up for debate is just when they will draft one, holding three picks in the top 40.
In his latest edition of Monday Morning Quarterback, "The Draft Games Begin," Peter King explores the issue of how the teams at the top of the draft, including the Browns, value the quarterbacks who will be available.
"I've heard that at least four quarterback-needy teams–Houston (first pick), Jacksonville (3), Cleveland (4) and Oakland (5)–are strongly considering passing on quarterbacks with their first picks and waiting until their second or third selections," King writes. "Simple reason: They're not in love with any of the quarterbacks, and there are too many other good players who are surer things than a quarterback you have sincere doubts about."
The Browns' second and third picks are at No. 26 (the pick acquired from the Colts for Trent Richardson) and No. 35. Much of the mystery lies in just which quarterbacks are really highly sought after and which may fall. Is Derek Carr, for instance, a top 5 pick, as some prognosticators speculate, or a late first/early second-round selection?
Sporting News' Eric Galko addresses the Browns' "QB dilemma" in a piece filed Monday:
"From what I've heard, the scouting staff may prefer Derek Carr and [Jimmy] Garoppolo, both 26th or 35th overall targets. However, new coach Mike Pettine and owner Jimmy Haslam reportedly are excited about the potential of landing Johnny Manziel."
But is Manziel's stock as high as many perceive? Galko casts doubt upon that, writing, "Optimum Scouting has long had Manziel as the Browns pick at No. 26 overall because of these rumors. There's simply not a clear team fit for Manziel in the first round."
Manziel falling all the way to No. 26 — that sure would be something and make for quite the interesting (and most likely plentiful) green room shots come the night of May 8.