Kentucky fan in Cleveland takes diehard to a new level
University of Kentucky basketball fans are devoted to their Cats.
This fan in Cleveland for Thursday night's Midwest Regional Semifinals is particularly serious about his team.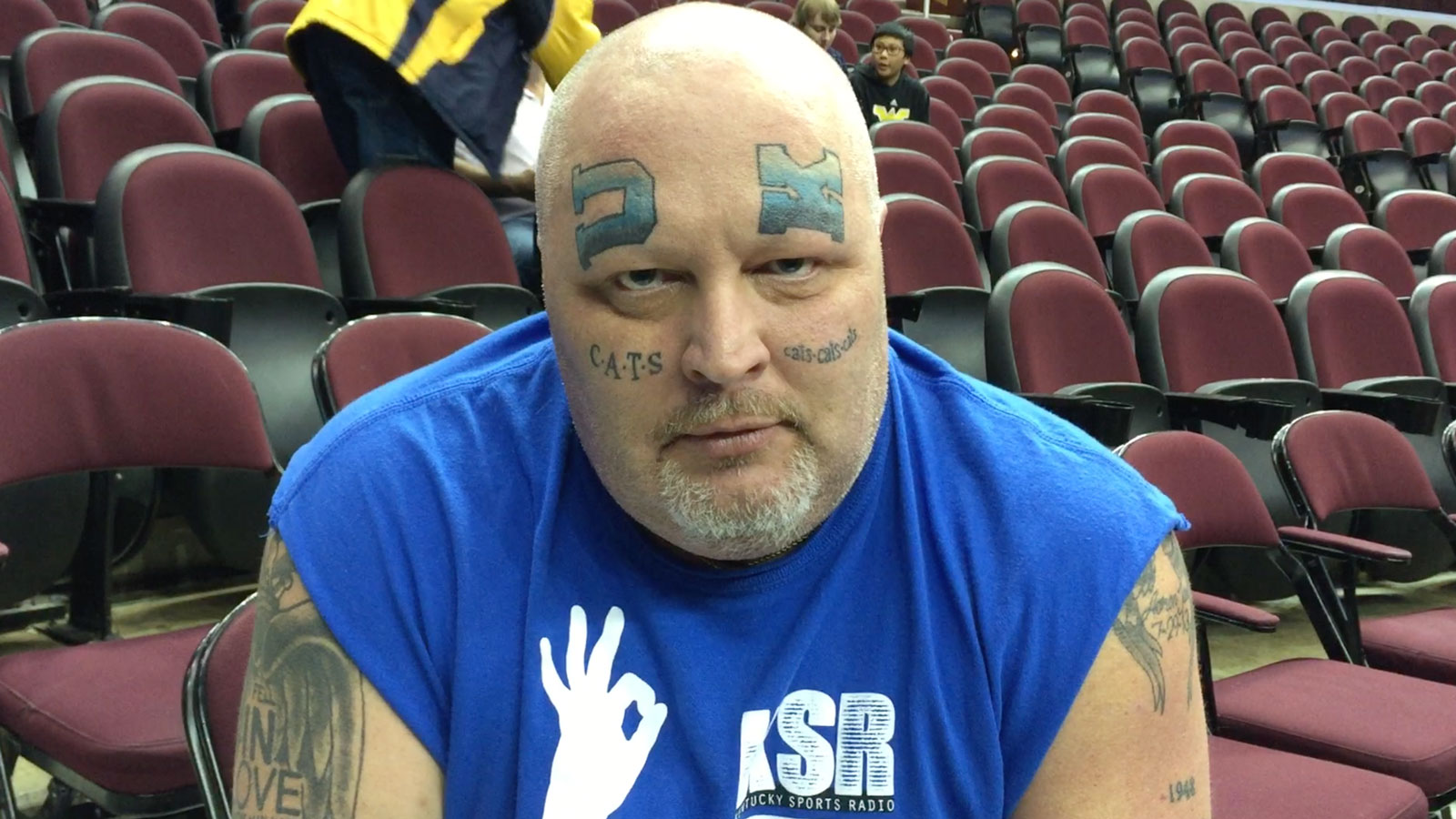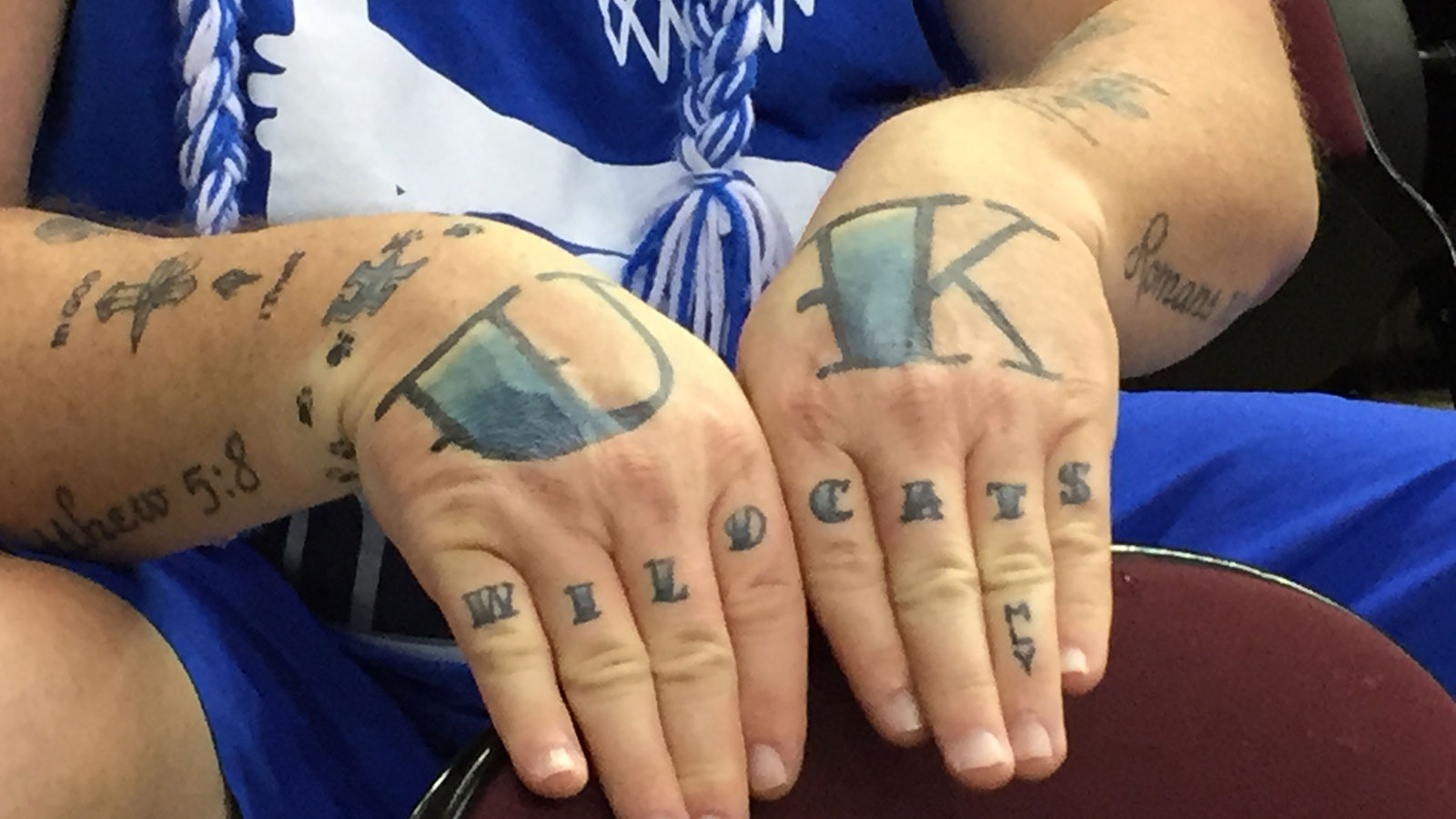 When it comes cat 'tats though there may never be anyone who beats this guy.
This 2014 Kentucky National Champions tattoo is sad mostly just because the guy is keeping it http://t.co/p6YuvWKANG pic.twitter.com/Lb1GVkUMWS

— Marc Weinreich (@QuestionMarcs) April 8, 2014
Maybe he'll be able to get that "4" altered to a "5" should Kentucky take the title this year.
Their 78-39 win over West Virginia was an authoritative next step toward perfection.