NBA Report: Love talks continue to inch along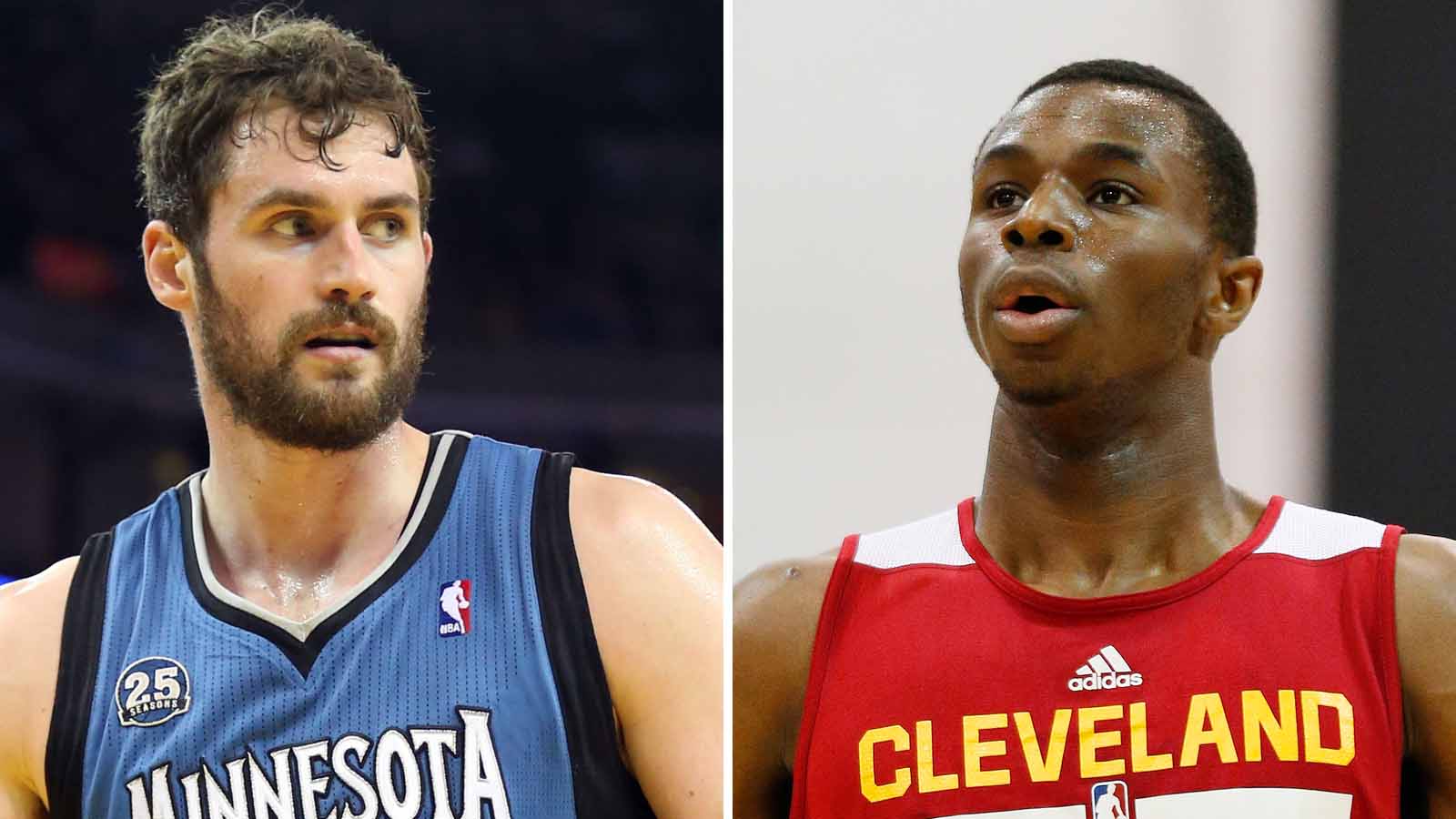 Several quick items from around the NBA:
— The Cavaliers and Timberwolves have been engaged in talks on various levels that would deliver T-Wolves star forward Kevin Love to Cleveland. Right now, that's about all we know.
— To this point, the Cavs have not agreed on any deal for Love, nor have they committed to trading any specific players in a deal with the Timberwolves.
— Read: Anyone who says the Cavs are willing to include No. 1 overall draft pick Andrew Wiggins in a trade is incorrect.
— That said, the opportunity to land a talent like Love could ultimately overtake the Cavs' desire to develop a dynamic young player like Wiggins. It has to be particularly tempting when you think about Love joining the likes of LeBron James and Kyrie Irving. But so far, Cavs general manager David Griffin has refrained from going over that edge.
— Also, Wiggins is without question someone coveted by T-Wolves president/coach Flip Saunders. And Saunders loved Wiggins even before the draft.
— The longer this goes on, the worse the offers may get for the Timberwolves. Not just from the Cavs, but from other teams that may try to jump in on the chase for Love. One opposing Western Conference GM said the worst thing the T-Wolves could do is enter training camp with Love still on the roster. Everyone knows he won't be there long.
— Also, if Love asked the T-Wolves to trade him to the Cavs … well, there goes any leverage owned by the T-Wolves. It may or may not come to that, but there's a reason Griffin is being patient. The Cavs like their core as is. No need to panic and shake it up in July.
— The Celtics are another team that had high hopes to obtain Love. But unlike the Cavs and Warriors, the C's don't have highly valued pieces such as Wiggins or the Warrios' Klay Thompson. The Celtics do have an abundance of draft picks and some nice young talent, however, should the Love talks stall with others. They believe, it seems, they can eventually be a player.
— Celtics owner Wyc Grousbeck admitted the summer hasn't been everything he hoped. "We had definitely hoped to try to make bigger moves this offseason, to be honest," Grousbeck told WEEI radio. "Having said that, it takes two partners to make a trade, so we focused on long-term trying to build the club. We think we're a better team now — positioned for the future, some new young talent and even more draft picks — but it's been a patient summer so far, and I'm not always the most patient guy."
— Back to the Cavs. They still plan to somehow land another big man, and such a move is still being eyed even during the Love talks, sources said. But they are practicing patience on that front as well.
— Finally, there is absolutely nothing new on free-agent guard Ray Allen. As has been reported, the 39-year old is contemplating retirement. If he does return, many feel it will be with James and the Cavs. Allen is expected to decide by the end of the month or early August.