Mike Lombardi is spotted with Browns logo at NFL Combine & people freak out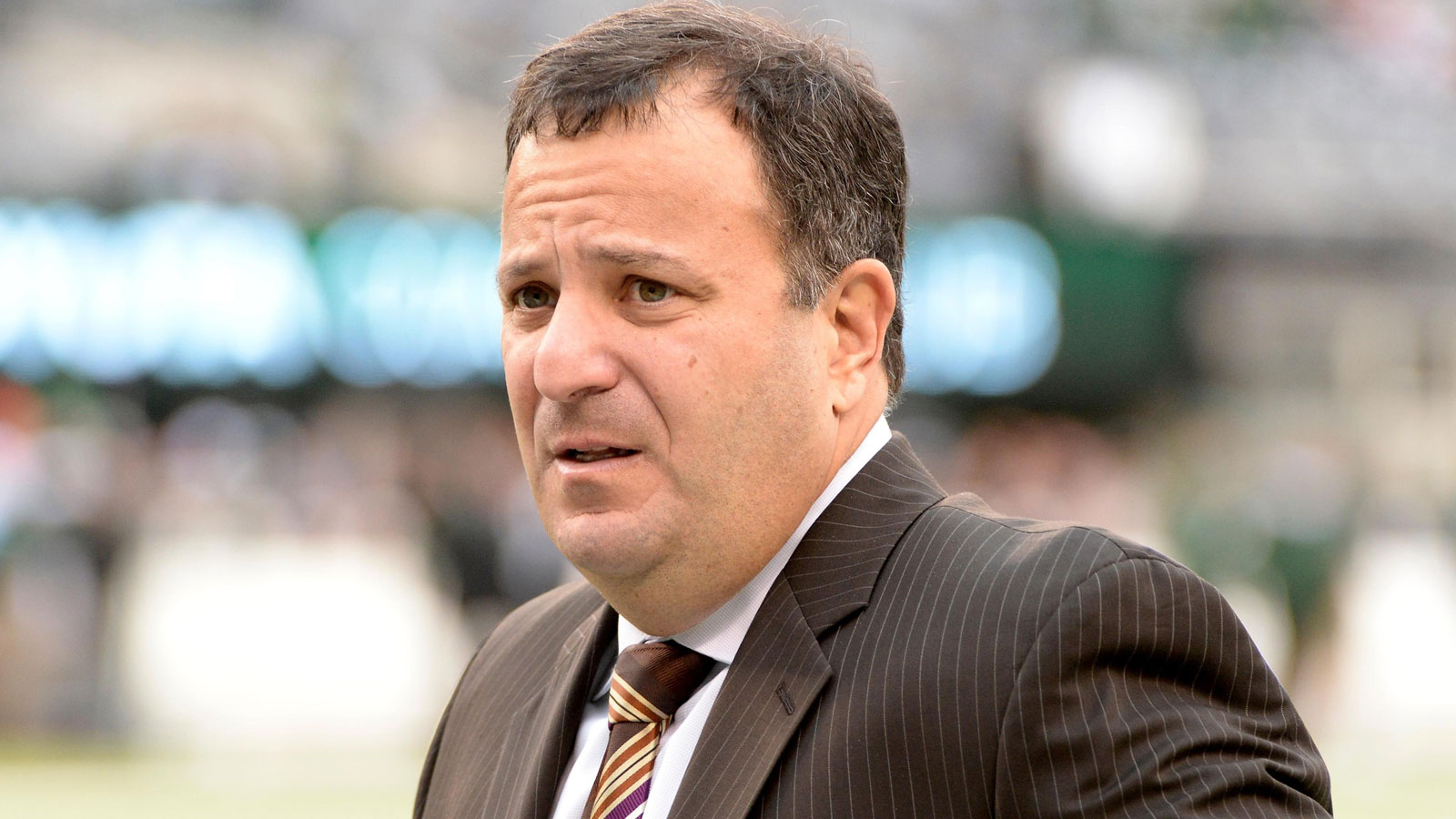 Because anything concerning the continually unfolding saga of Mike Lombardi and Joe Banner makes people take notice, there comes this "development."
Some people watching the NFL Combine Monday observed Lombardi, the former Browns general manager, holding what else but a book or papers or media guide or maybe top secret, confidential documents (probably not really the latter) with a Browns logo.
And who else was he beside but wouldn't you know it, another former Browns employee, Bill Belichick.
Screenshot of Lombardi with #Browns book courtesy of @PatriotsSB49 here pic.twitter.com/PZYgBlx9je

— Daryl Ruiter (@RuiterWrongFAN) February 24, 2014
Cue the freaking out….
anyone explain why Lombardi had notes with cleveland browns logos on them? When you fire someone arent they supposed to turn in that stuff

— Scott Troyan (@S_Troy08) February 25, 2014
@nfl How come Lombardi has Browns material while sitting with Patriots? Illegal? pic.twitter.com/ug0JwrCyxL

— Dan (@TravlingDan) February 24, 2014
#Browns how is this even legal? Stop Lombardi severance checks. #Patriots @nflnetwork ? Great integrity. @JRCherry3 February 24, 2014
The Patriots hired Lombardi after the Browns cut ties with him in their restructuring of the front office that saw Ray Farmer move up to GM and Joe Banner heading out the door.
Is this SpyGate part two with Lombardi attempting to dupe Belichick on the Browns' behalf? No, though the imaginations of some will certainly always run wild.