Meyer names two Ohio State football captains
CANTON, Ohio — Two of Ohio State's team captains for 2014 will be quarterback Braxton Miller and tight end Jeff Heuerman.
That news came from the guy with the ultimate vote, head coach Urban Meyer, during the Q&A portion of his Monday visit to the Hall of Fame Luncheon Club.
Meyer said Heuerman and Miller had "no doubt" earned the right to serve as captains.
"We're still trying to develop other leaders," Meyer said, naming fellow seniors to be Devin Smith and Doran Grant as players he'll be watching closely in that regard as the 2014 season draws nearer. Earlier this month at a spring football reception on campus Meyer told the crowd that he saw Heuerman as "a captain of our team and a guy who leads our team."
Neither Heuerman nor Miller did much on the field during Ohio State's spring football session, which wrapped up last weekend with the anuual spring game. Miller was a spectator in a coaching headset as he recovered from shoulder surgery, and a spring practice foot injury led to surgery for Heuerman.
He's expected to be good to go for summer workouts. Meyer on Monday said Heuerman and junior Nick Vannett have both made great strides over the last two seasons.
"This will be the year you see more of the tight ends," Meyer said.
Part of that will have to do with the development of Miller, who remains a work in progress despite being a two-time Big Ten Offenisve Player of the Year and MVP. Meyer said Miller is still refining his fundamentals and developing as a quarterback but "is one of the most gifted guys I've ever coached."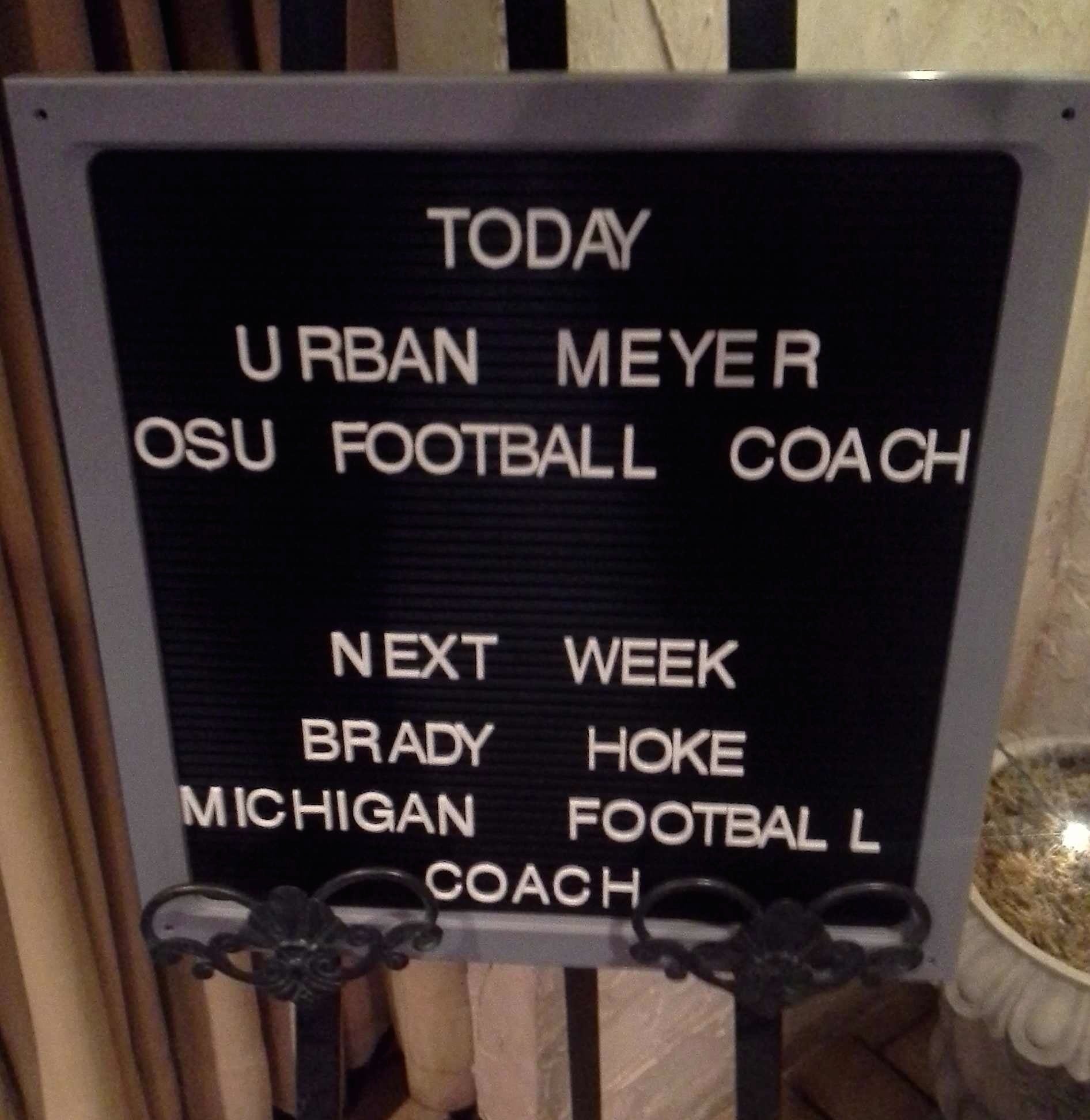 The Hall of Fame Luncheon Club has been in existence for over 50 years. Meyer's visit Monday brought the biggest crowd of the season, which runs September-May and welcomes speakers from a variety of sports and levels.
Michigan State coach Mark Dantonio was last week's speaker. The marquee outside the main banquet room at Tozzi's on 12th Monday featured Meyer and next week's speaker, Michigan coach Brady Hoke.
"Show your support for That School Up North by calling in sick next week," Meyer told the crowd at the beginning of his Monday speech. "I will not be here."
Follow on Twitter FSOhioZJackson