Mesoraco to start season on DL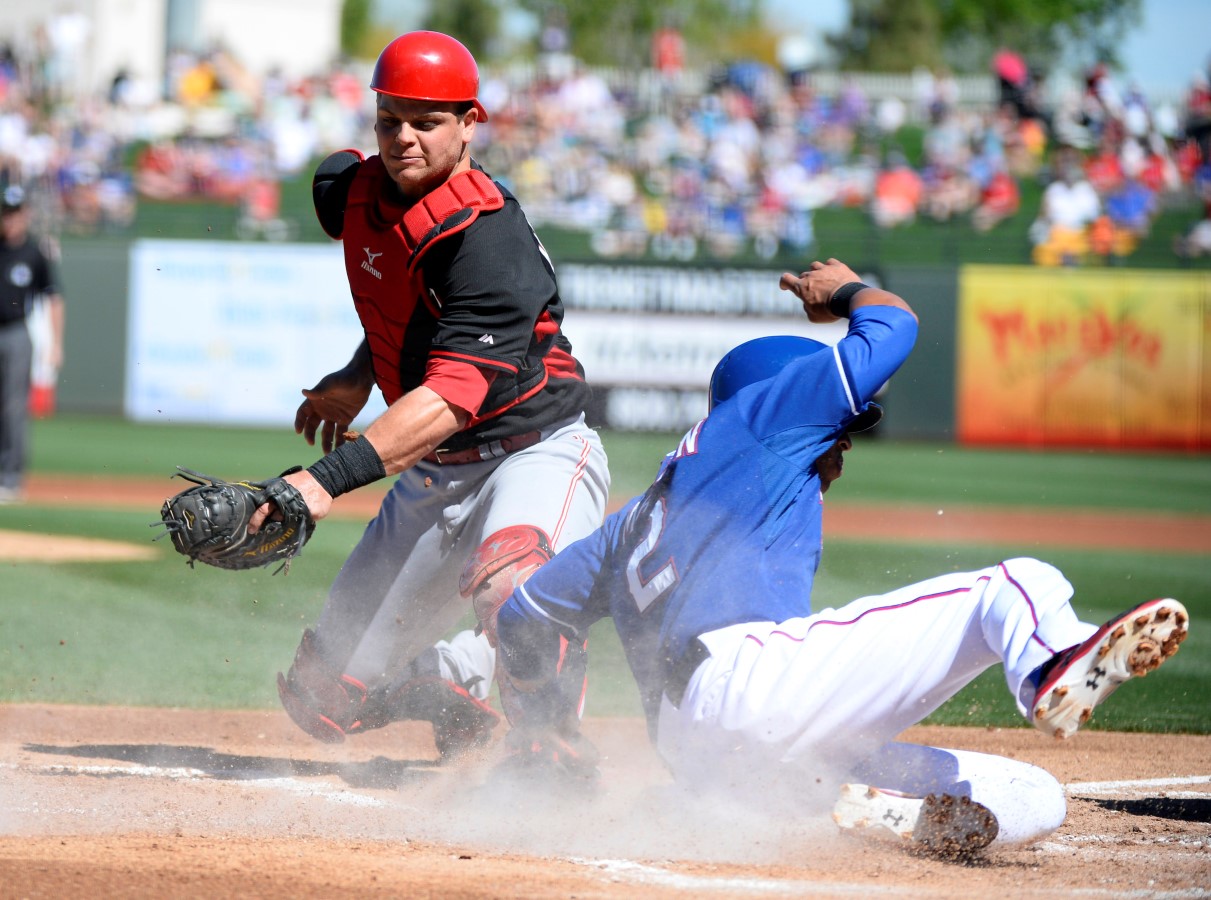 Reds manager Bryan Price wasn't very optimistic on Thursday about the ability of catcher Devin Mesoraco to start the season in Cincinnati because of an oblique injury. On Saturday, Price said Mesoraco won't be with the team when it opens the season on Monday against defending National League champion St. Louis.
He is one of eight players expected to start the season on the disabled list for the Reds. They will also be without utility players Skip Schumaker and Jack Hannahan as well as pitchers Mat Latos, Aroldis Chapman, Jonathan Broxton, Sean Marshall and Brett Marshall. None of the players are expected to be placed on the 60-day DL.
Mesoraco hurt himself on March 19 while hitting in the batting cage at the team'€™s training complex in Goodyear, Ariz. He has done some hitting in the cage since and is progressing but not to the point where he's played in a full game yet or show he'€™s healthy enough to contribute on a daily basis.
The Reds traded Ryan Hanigan to Tampa Bay during the offseason with the thought that Mesoraco, 25, would take over as the starter. They signed former Detroit catcher Brayan Pena as a free agent to be his backup.
Price told reporters after an exhibition game against Triple-A affiliate Louisville that catcher Tucker Barnhart would be on the opening day roster as the backup to Pena. Barnhart, 23, was a 10th draft pick in 2009 from Brownsburg, Ind. He is rated as the organization's No. 10 prospect by Baseball America. He expressed his reaction to the announcement on Twitter.
🚍🚍 to Cincinnati… Such a surreal feeling!

— Tucker Barnhart (@Tucker_Barnhart) March 29, 2014
Price also said Saturday that outfielder Roger Bernadina, infielder Neftali Soto and right-handed reliever Trevor Bell would be on the 25-man roster to start the season. Bernadina and Bell are non-roster players so the Reds will have to make room for them as well as infielder Ramon Santiago on their 40-man before they can be added to the active roster. Santiago was told earlier in the week that he had made the team and will be the primary backup to Zack Cozart at shortstop and Brandon Phillips at second base.
The Reds have to finalize their 25-man roster by Sunday afternoon.