Masterson showing no signs of distraction about extension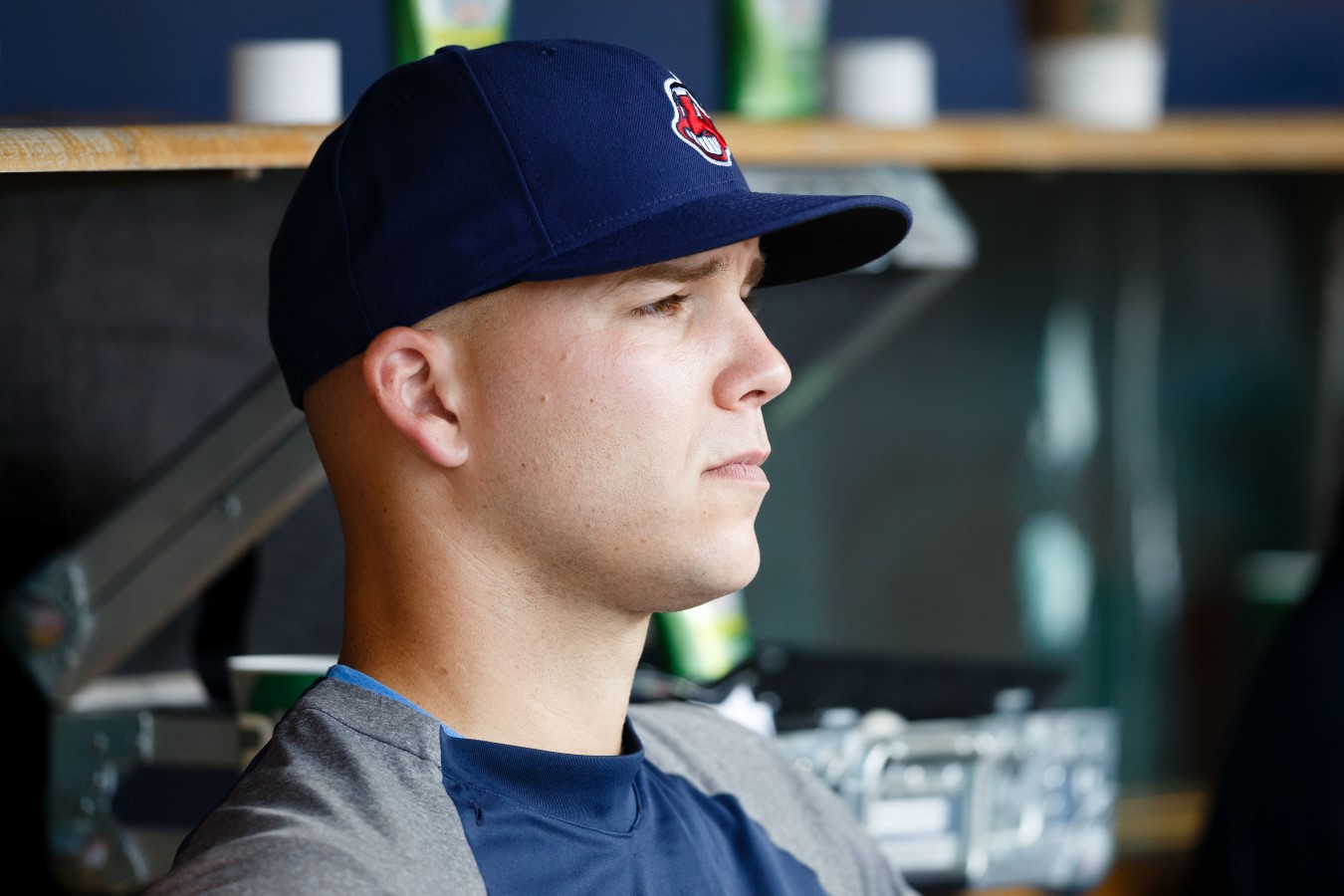 MESA, Ariz. – If Justin Masterson is feeling any apprehension about whether or not an extension will get done with the Indians, he certainly isn'€™t showing it on the mound.
In Sunday's split-squad game against the Cubs, the right-hander had his best outing so far, going five innings and allowing only two hits while striking out eight as the Tribe posted a 3-2 win.
"Overall, I had decent command, sometimes a little effectively wild in the zone but I'm progressing and moving along in the right direction," Masterson said.
In his four Cactus League starts, Masterson has not allowed a run. He has faced 46 batters and allowed just six hits, with two walks, three hit batters and 14 strikeouts.
Masterson showed great command throughout against the Cubs. He retired the first five, with three being strikeouts, before Ryan Roberts got hit by a pitch. Masterson then struck out Chris Valaika to end the inning. There were a couple pitches to Valaika though that were a little high and tight.
The only two hits Masterson gave up were doubles to Brett Jackson in the third and Luis Valbuena in the fourth. Valbuena's led off the inning but Masteron retired the next three.
"I had three or four pitches that started rotating too much but I was able to work through that," Masterson said. "€œIt'€™s nice to not be giving up back-to-back homers to righties or anything like what I did a lot last year. It'€™s nice to see the ball sinking and the slider, sliding pretty good. I'€™ve been making minor adjustments. I'€™m doing better than I expected this spring but I'm not minding it."
If the opener was tomorrow at Oakland instead of two weeks away, Masterson feels like he would be ready to go. His main concern though is being able to stay strong throughout the season.
Masterson also knows that he can'€™t avoid discussions about whether he is close to signing an extension.
"I didn'€™t think about it until it was brought up. It is not on my mind at all," he said. "We're just going through it. The ball is in their court. We're just crunching numbers."
Carlos Santana and David Adams each had two hits. Jeff Francouer had the key hit in the first with a two-run double that sailed over the head of right fielder Brett Jackson and went to the wall. Santana' had his second home run of the spring on the first pitch of his at-bat as he drilled it to left in the sixth. It came off Hector Rondon, who was selected by the Cubs from the Indians two years ago in the Rule 5 Draft.
Terry Francona nearly got his first replay challenge during the sixth inning when Cubs outfielder Junior Lake scored on a Luis Valbuena double. Lake just beat Yan Gomes tag at home but there was some doubt. Francona went out to discuss the call with home plate umpire Doug Eddings, giving replay coordinator Gregg Langbehn enough time to look at it.
"It was pretty close but we got a look at it and it was the right call," Francona said.
The Tribe is a Cactus League-best 14-3-2 going into Monday'€™s game against the Reds in Goodyear. It will be aired on SportsTime Ohio at 4 p.m.