Major League turns 25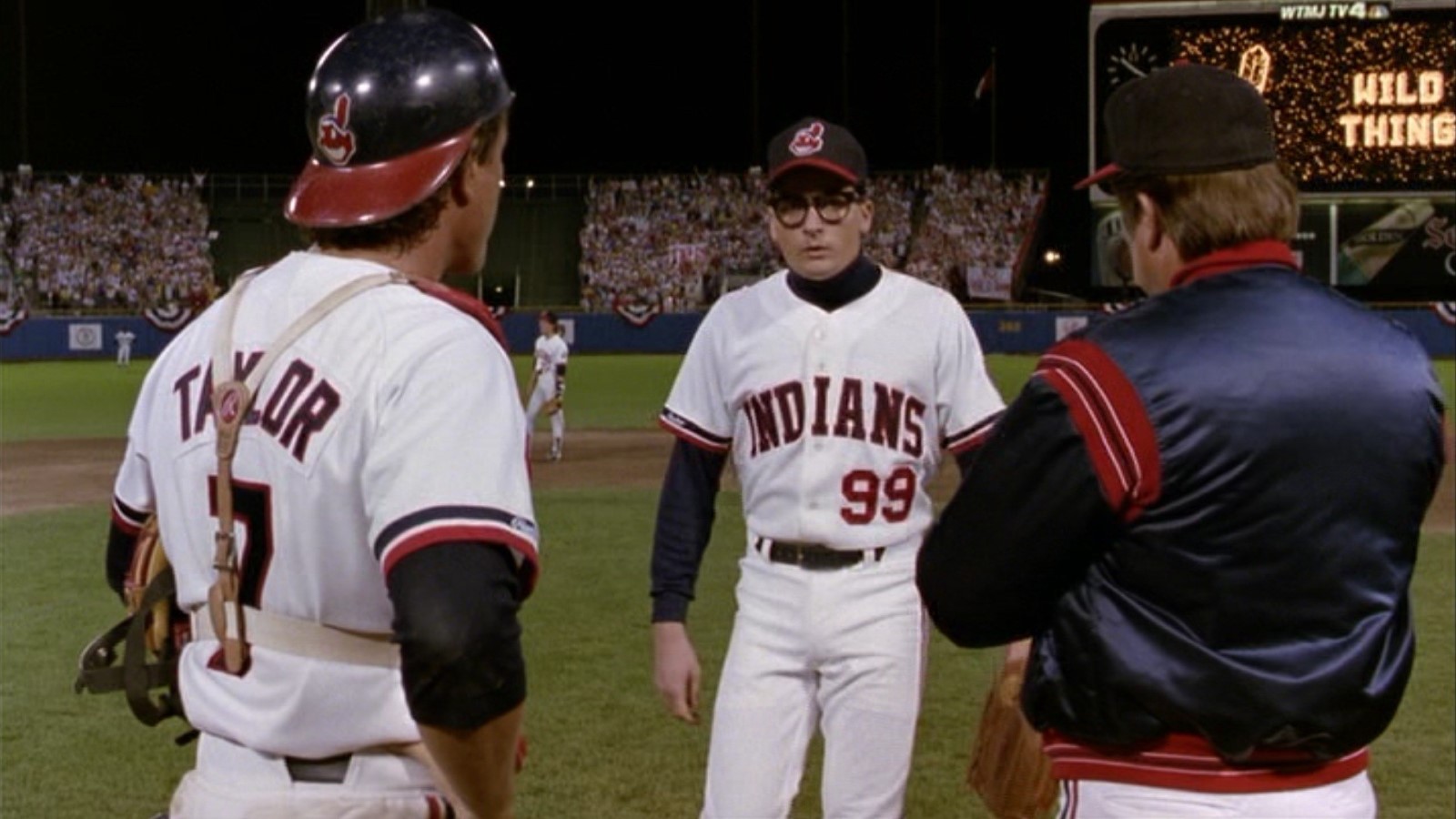 It was twenty-five years ago today that the movie Major League opened in theaters. Much has changed since Randy Newman's song Burn On played in the opening sequence for the first time back in 1989.
You could start with the team. The Indians of David Ward's movie were lovable losers, mirroring the futility of the actual team since the 1950's. Ward's Indians experienced a dramatic turn around and competed for the division title. Cleveland's Indians also began a rebuilding that was unlike anything seen in decades.
General Manager John Hart began to transform the Indians from cellar dwellers to a perennial playoff team and World Series contender. Hart restocked the failing farm system and signed young players to long term deals before they had 'established themselves' in the eyes of traditional baseball executives. His approach was fresh and inspired. It led to stars like Kenny Lofton, Sandy Alomar Jr., Jim Thome, Carlos Baerga, Albert Belle and Manny Ramirez playing a good part of their primes in Cleveland.
Major League's Indians inhabited both Cleveland Municipal Stadium and Milwaukee's County Stadium for the filming. Four years after the movie, Cleveland broke ground on the Gateway Project, including what would become the current home of the Indians, Progressive Field (originally called Cleveland Indians Baseball Park before the Jacobs family bought the naming rights prior to opening day in 1994.)
The movie spawned a pair of sequels that Cleveland fans try to forget exist. Ward, who wrote the screenplay for Major League as well as The Sting and later Sleepless in Seattle, continues writing and directing. His credits include King Ralph, The Program and Down Periscope.
Corbin Bernsen (Roger Dorn) continues working regularly, particularly in television. Tom Berenger (Jake Taylor) has also worked steadily with a number of film credits including Inception. Wesley Snipes (Willie Mays Hayes) was a relatively young actor when Major League debuted. His career took off, including roles in White Men Can't Jump, The Fan, U.S. Marshalls and the Blade series of movies.
Of course Charlie Sheen (Ricky Vaughn) was the biggest star of the film. It's hard to put into words Sheen's career since Major League. The Two and a Half Men star has had his share of winning and losing.
Perhaps the artist who has been the most accomplished since the film is Randy Newman. Newman has been nominated for 20 Academy Awards and won a pair for his songs and scores to films. He has won five Grammy awards and three Emmys.
Burn on.