Leake roughed up in 6-run second inning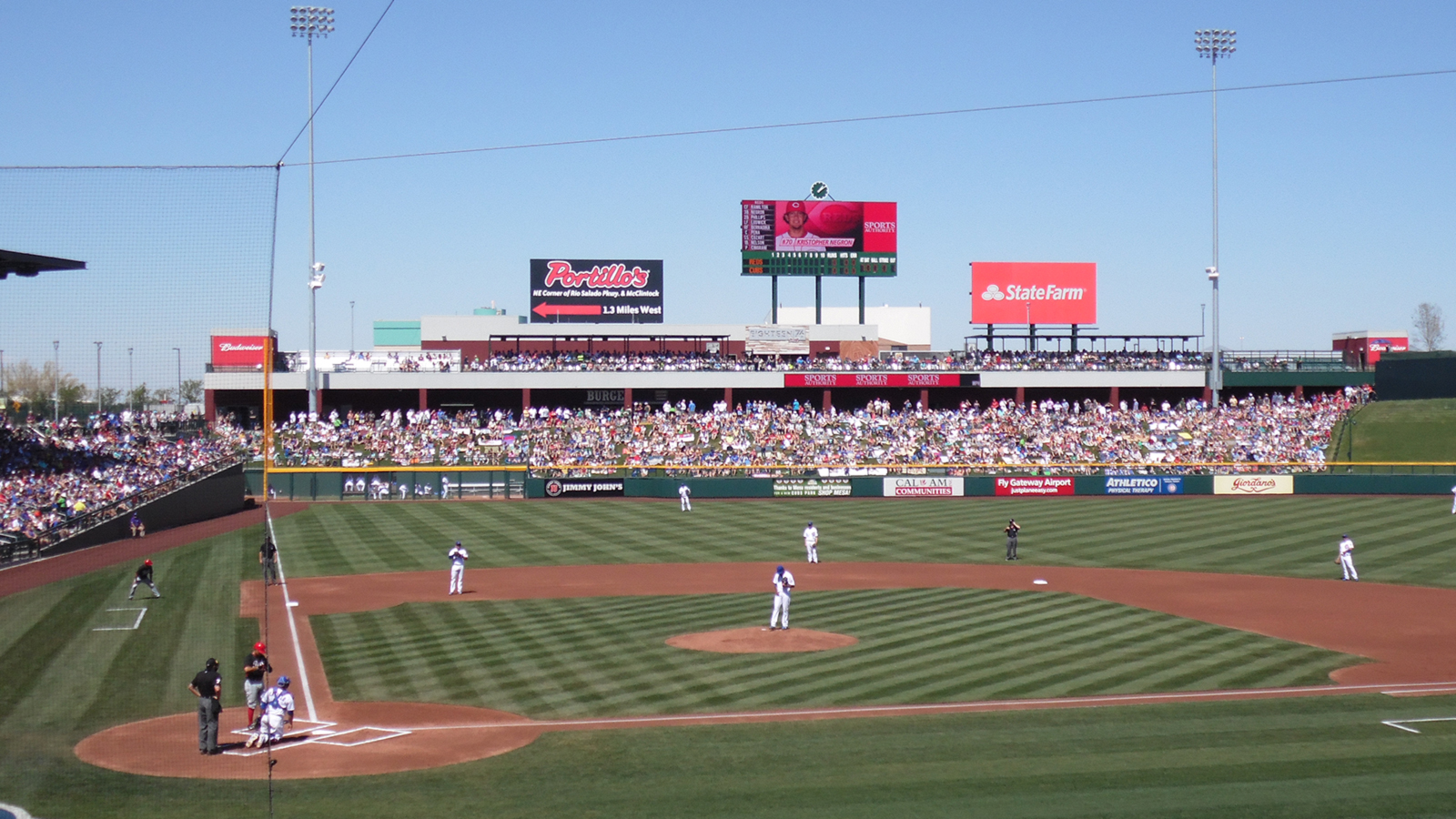 GOODYEAR, Ariz. (AP) — Lyle Overbay got good news this morning and celebrated with his bat.
Overbay, who was told that he had made the Brewers' opening day roster early Sunday, had two doubles and a single in Milwaukee's 9-1 victory over the Reds.
"He swung the bat very well in BP today," Milwaukee manager Ron Roenicke said. "I don't know if telling him took pressure off even with a veteran you get comfortable, but it is good to see him swing that bat."
Jonathan Lucroy drove in three runs with a double and a home run as the Brewers roughed up Mike Leake, scoring six runs in the second inning. Milwaukee had four doubles in the inning.
Logan Schaefer doubled and scored in the first and added another in the second.
Jay Bruce had an RBI double for the Reds run off Milwaukee starter Matt Garza.
Garza has one more scheduled spring training start.
Lucroy's solo home run off Pedro Beato in the seventh was his second of the spring.
Beato is one of the pitchers who will fill injury voids in the Reds bullpen. The run Beato allowed is the third he's allowed in eight innings this spring.
STARTING TIME
Brewers: Matt Garza made his fourth spring start. He also pitched a Triple-A game against Louisville on Monday, his last outing.
The right-hander signed with the Brewers in January.
Garza pitched six innings. He allowed one run and four hits and two walks and struck out six.
"When the bell rings, I will be ready," Garza said. "I have one more start against Kansas City. Spring training is to get ready for the season. All I'm worried about are my progressions."
Reds: Mike Leake made his fourth spring start. He missed one start early in spring with discomfort in his abdominal region sustained during an offseason workout. Leake pitched four innings in his last start, allowing one run and three hits.
Leake gave up four doubles in a six-run second inning. The Brewers scored eight runs off him in four innings.
"He was up," manager Bryan Price said. "The velocity was there, but his movement was side-to-side and up in the zone. It was the tale of two innings. Leake got three ground ball outs in the first inning. In the second inning there were a couple jam shots but also a few that they put the barrel of the bat on. The important thing is he's healthy and feels good."