Kyrie calls trade talk 'blasphemy'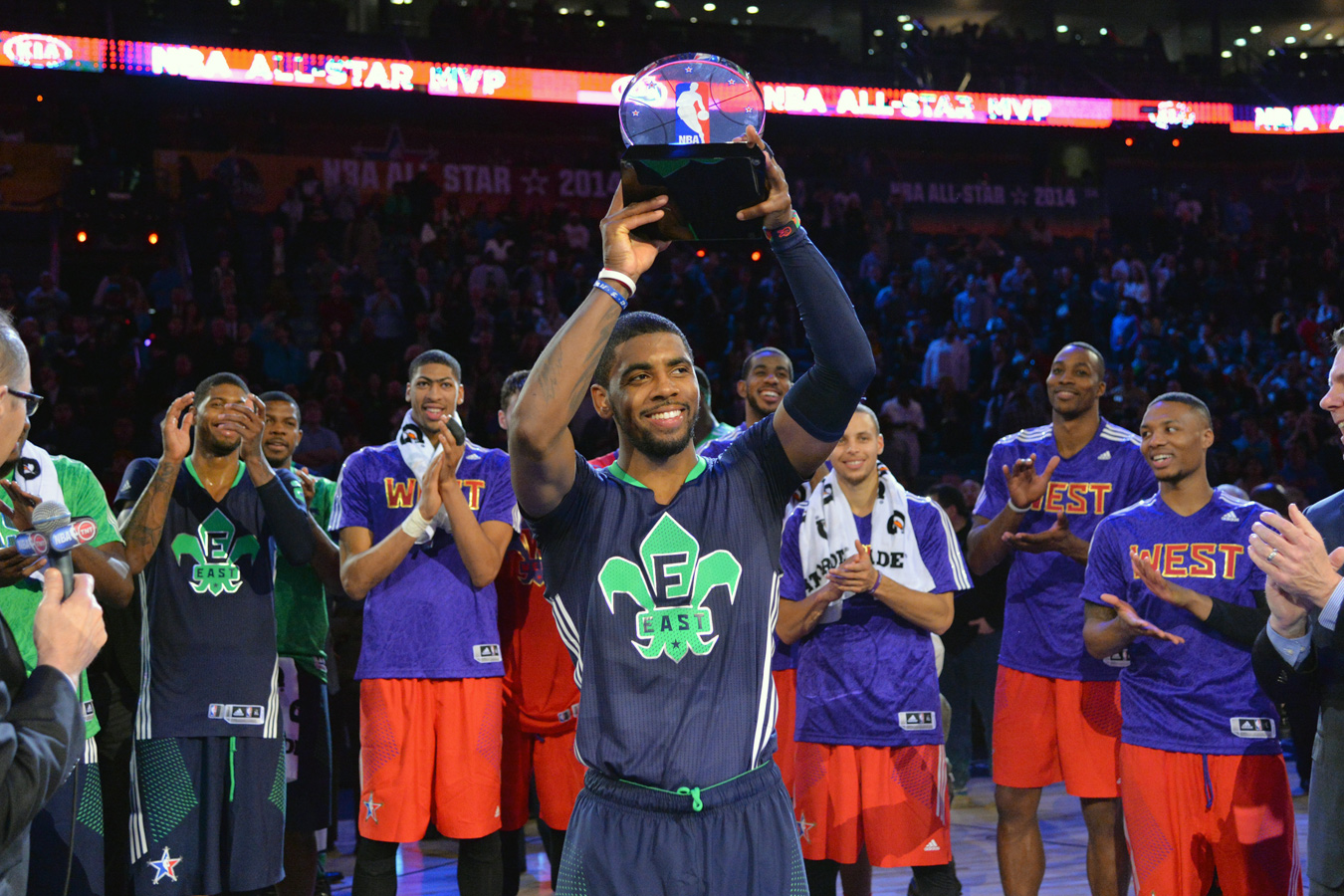 Cavaliers guard Kyrie Irving is an All-Star, and you're not a true All-Star unless national reporters start rumors that you may want to be traded. At least, it sure seems that way.
Irving is wrapping up his third NBA season and can sign a contract extension with the Cavaliers this summer. He went out of his way to shoot down the trade tales in a video interview with USA Today.
"I'm on my rookie deal," he said. "The team that can extend me is the Cleveland Cavaliers, and, you know, for me to even think about getting traded is blasphemy. It's ridiculous."
Irving leads the Cavs in scoring at 21.2 points and assists at 6.2. The third-year point guard missed the previous eight games with a strained right biceps, but was cleared to return to practice Wednesday.
The Cavs (30-45) trailed Atlanta by 2.5 games for the final playoff spot entering Monday night. They next play at Orlando on Wednesday.
Irving is eligible for contract extension after the season. If he refuses, he would become a restricted free agent in the summer of 2015 — meaning he could sign anywhere, with the Cavs possessing the option to match.
Most people close to the organization, however, believe Irving will sign a maximum extension. His recent comments seem to support that theory.