Knicks star says he's been told Jackson will join team in front-office role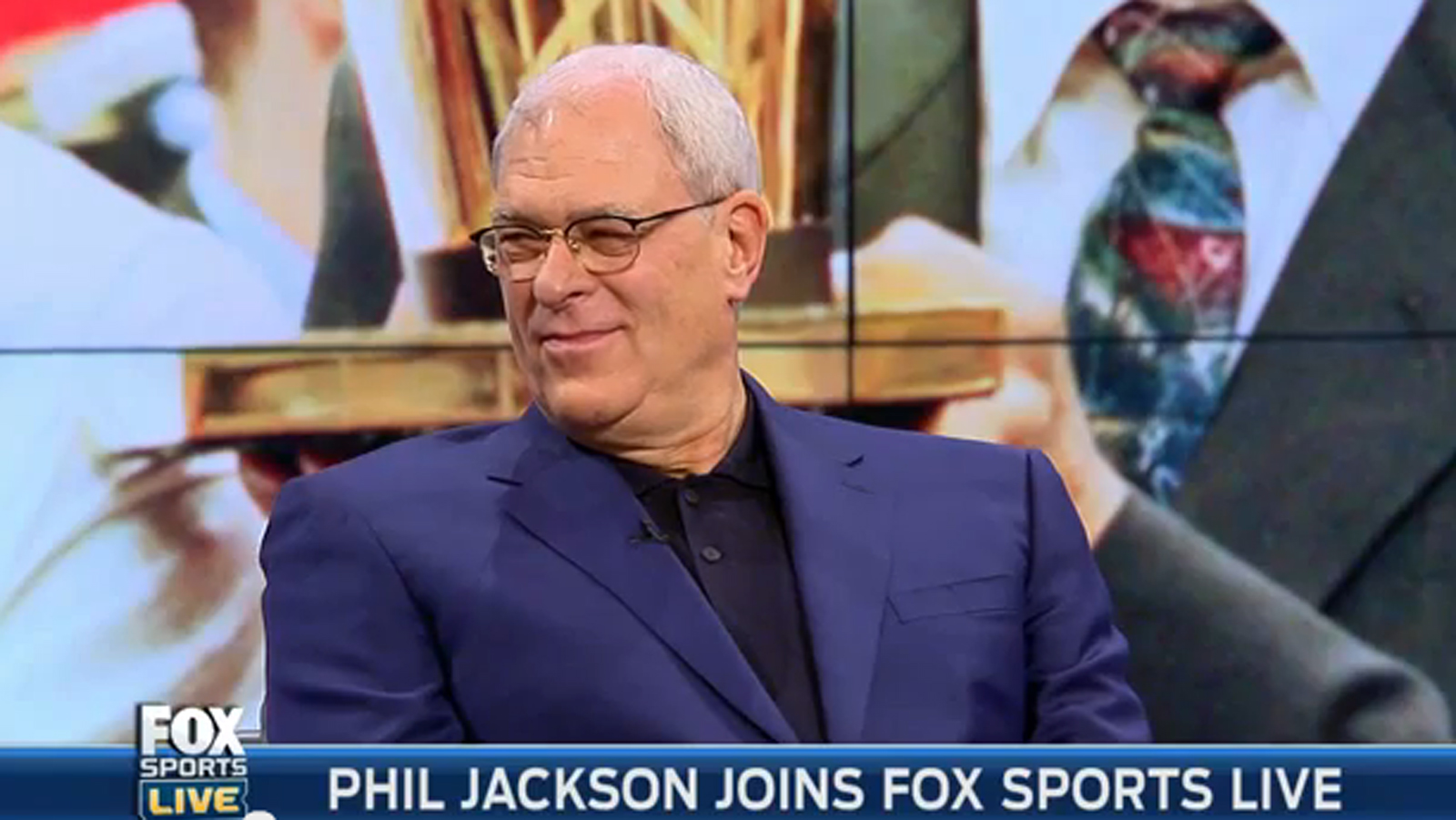 Carmelo Anthony has taken reports that Phil Jackson will join the New York Knicks to another level.
Anthony, the Knicks' star forward, told the New York Daily News he has been told Jackson is on his way.
"I still don't have a lot of the details, all the details. Have I heard? Yeah, I heard he will be coming on board, not official yet," Anthony told the Daily News prior to the Knicks' game at Boston on Wednesday.
A source told the New York Post on Tuesday that Jackson and the Knicks have reached an agreement in principle that will put Jackson in charge of the team's basketball operations. A deal is expected to be finalized by the end of the week, the Post reported.
Jackson, 68, won 11 championships as a coach of the Chicago Bulls and Los Angeles Lakers.
"You can always use Phil Jackson inside an organization, his philosophy, his mindset, his resume, what he brings to a team, what he brings to an organization," Anthony told the Daily News. "That goes without even saying, so we'll see how that plays out."
According to the Post, Jackson gave the Knicks a verbal commitment Saturday. The word "president" will be in Jackson's title with the Knicks, a source told the Post.
USA TODAY Sports
THE HOTTEST
Check out the hottest NBA dancers. Which ones are your favorites?

Jackson told FOX Sports Live in January he was not interested in coaching again, but was open to returning to the NBA in a front-office role.

"I've done my coaching and I think I've put that aside," he told FOX Sports Live. "I don't think that you have to coach. I think that your influence can be beyond coaching."

Anthony's comments seem to negate reports that he may not be on board with Jackson's arrival. Following a win at Cleveland on Saturday, Anthony told reporters, "I don't even know what's going on with that. Nobody came to me with that."

The seven-time All-Star offered considerably more of an endorsement Tuesday.

"You can't take for granted what (Jackson) knows about the game of basketball, whether he's on the sideline or in the front office," Anthony said. "I'm sure he will try to his best to do what he has to do to try to build a championship team. He knows how to put guys together, put a team together. We'll see what happens, but I haven't talked to him, haven't talked to anyone about the front office about their plans or anything like that."

Anthony has stated he will opt out of the final year of his contract at the end of the season and test free agency in July.

"I don't think it'll have any effect on me, just as far as what I'm thinking or my decision or anything like that," Anthony told the Daily News of Jackson's impending hiring. "Like I said, I haven't talked to Phil yet, just to get his insight on a lot of things, what's his plan, what's his future plan, because everything's in his hands now."

Jackson compiled a 1,640-1,155 record in 20 seasons for a .704 winning percentage. His teams went 229-104 in the playoffs. The Knicks' position would be his first as an executive.

Anthony added Jackson is "definitely going to be (joining) the front office, not coaching, so that's a big difference."