Kluber dominates Royals but needs fans' help to make All-Star team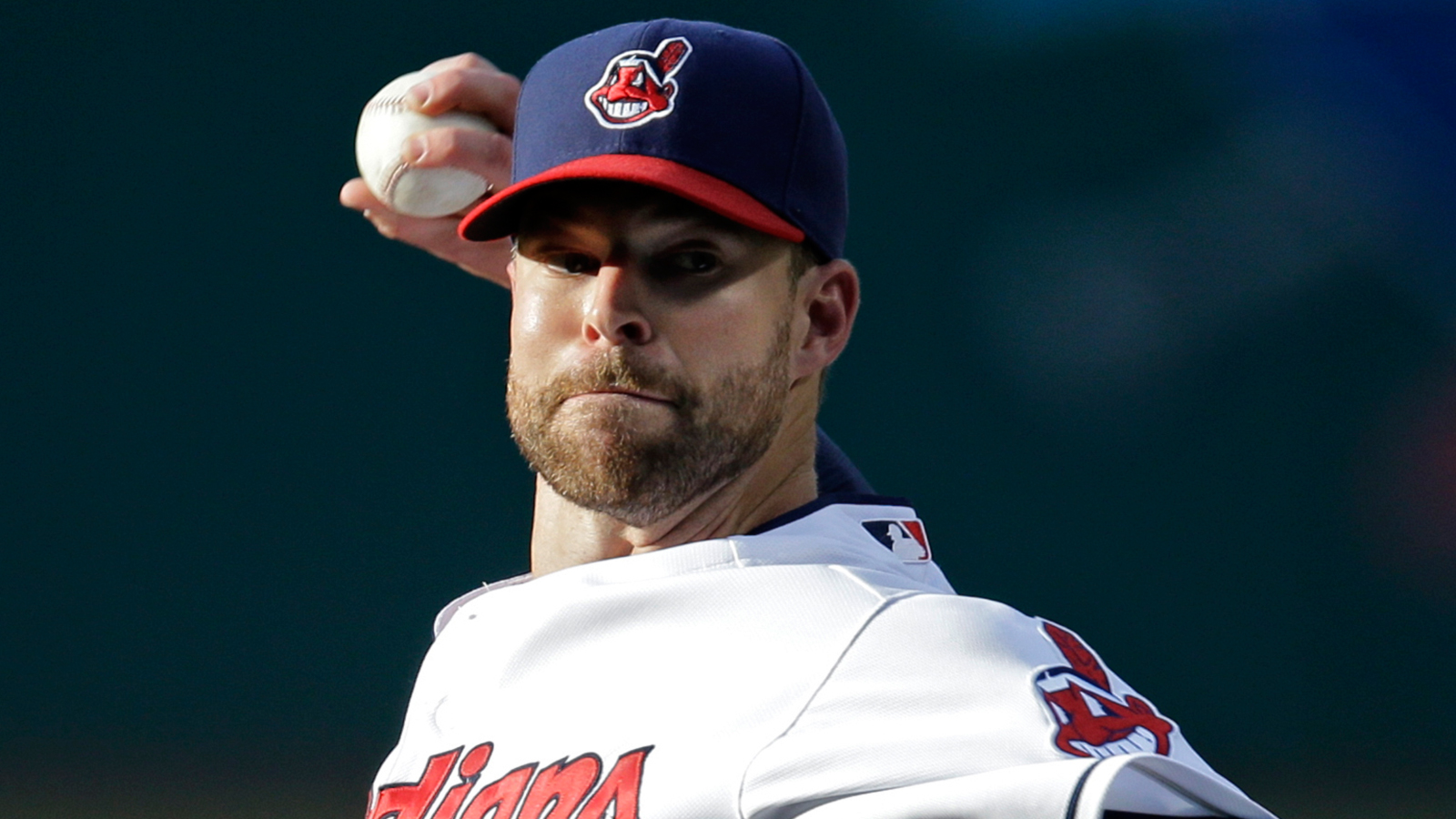 CLEVELAND — If it was up to the Kansas City Royals, Corey Kluber might be starting for the American League in next Tuesday's All-Star Game. Instead, it will be up to the fans to get him into the game.
The Indians right-hander is one of five American League pitchers who is part of the MLB.com Final Vote to determine the last spot on the roster. Voting began on Sunday after the rosters were announced and continues until 4 p.m. on Sunday.
Kluber is vying with Houston's Dallas Keuchel, Detroit's Rick Porcello, Los Angeles' Garrett Richards and Chicago's Chris Sale for the final spot.
"We all think Klubes is an all-star pitcher this year but with the system and how it works …," said manager Terry Francona. "Rather than gripe about it what we can do as a city is maybe jump on board and find a way to get him on. That would a phenomenal way for us as a city to get him on. His pitching deserves it and now the fans can support it."
Kluber improved to 8-6 on Sunday as he held the Royals to one run on four hits in Cleveland's 4-1 win. The right-hander's 2.85 ERA is eighth in the American League and he is in the top five in strikeouts (137, fourth) and innings pitched (125 2/3, third).
Kluber, who is a paradigm of unflappable, took being a part of the Final Vote in stride instead of being selected by the players.
Recent Tribe news...
In May, Kluber was 4-0 and had 60 strikeouts, becoming just the fifth Indians pitcher to strike out at least 60 in a single month. He also joined Yu Darvish as the only pitchers in the Majors in the last 10 seasons to accomplish that feat.
Last month though Kluber was 1-3 but he allowed two runs or less in his last four starts. A big reason for that was run support as the Tribe averaged just 1.4 runs in Kluber's last five outings.
On Sunday, the offense gave him a three-run cushion in the second on a solo home run by Carlos Santana and two-run shot by Yan Gomes. Michael Brantley, who was selected to his first All-Star Game, added an RBI single in the fifth.
"It's an honor. It's a nice reward for a good first half of the season but my goal isn't individual recognition," Kluber said. "I'm not going to be down if it doesn't happen. I wasn't planning on making it and it wasn't a goal at the beginning of the season to make it."
While Kluber would not campaign to be selected, his teammates and the Indians took to social media to take up his cause.
Said Cody Allen: "I truly believe he deserves to be in that game. I'm sure you can ask Kansas City if he deserves to be in there and they would say yes."
For one of the few times in his two seasons in Cleveland, Francona was greeted with a cascade of boos when he came to take Kluber out with one out in the ninth inning. Kluber had just whiffed Salvador Perez for his 10th strikeout of the day.
But with the right-hander at 109 pitches and the middle of the order due up, Francona went with the matchup instead. Allen ended up getting the last two outs as the Indians took the series with a 4-1 win on Sunday at Progressive Field.
Kluber said he wasn't disappointed in being pulled just two hitters shy of getting his second complete game and that he wasn't going to second guess Francona's decision.
"If they want our guys to stay in there and it's the ninth, that means something good is happening," Francona said. "I don't blame them (for booing). If I was managing with my heart, I would have left him in there too.
"I just think if you're going to have a chance to finish the game I don't want him at 120 and having to execute a pitch. I thought Klubes had something left. He faced Perez and did a good job. After that we thought Cody matched up with the next two guys."
Sunday marked the third game this season where Kluber has struck out 10 or more and walked one or less. The first one came on April 24 when he had no walks and 11 strikeouts in a 5-1 complete-game win over the Royals.
In his last start against the Royals on June 10, Kluber allowed six runs (three earned) in five innings. Kluber said the biggest adjustment this time was to pitch inside since the Royals hit a lot of outside pitches last time.
The only mistake Kluber made was in the fifth, when Mike Moustakas hit a 1-0 cutter to right for a home run. That is Moustakas' fifth homer against the Indians this season with all but one coming in Cleveland.
Kluber is now 2-1 against the Royals this season and 4-1 in his career.
Said Royals manager Ned Yost of Kluber: "He's got a really, really good curveball. He's got a tremendous fastball that he can get up to 96 that he can locate very, very well and very consistently. He throws his curveball front door, back door and a nice slider that he keeps down in the zone. Just a good pitcher."