Kipnis with unique view of Indians during stint on DL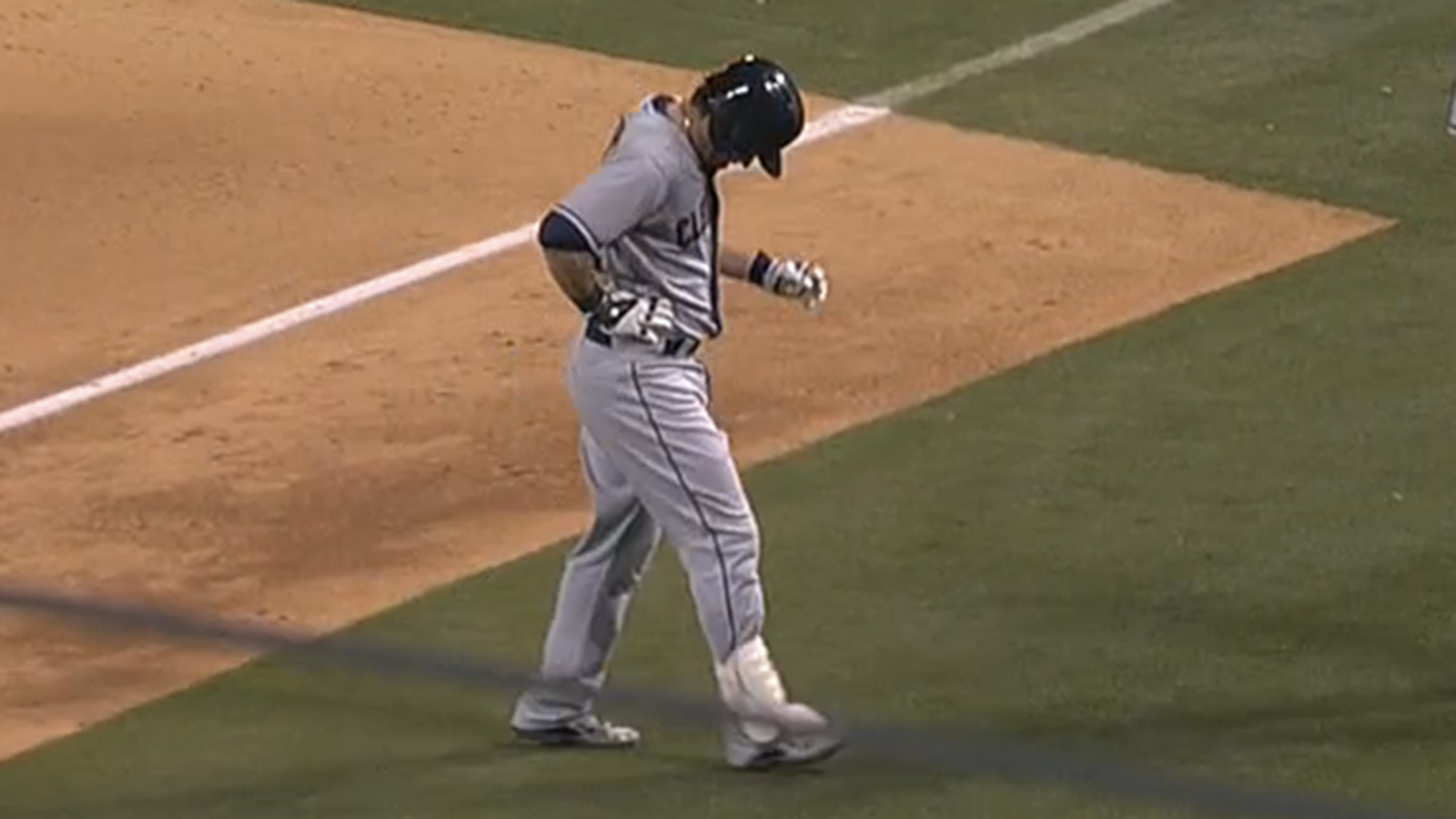 CLEVELAND — With being on the disabled list due to a strained oblique, Jason Kipnis has had a different view of the Indians during the past couple weeks.
Instead of being focused on just what he has to do, the second baseman has taken a more total approach to watching the games.
"It's completely different since I'm watching tendencies and approaches. You get caught a little bit where you don't want to forget how hard this game is and it happens sometimes where I scream at the TV," Kipnis said. "We're not suffering from a lack of effort but concentration. It comes down to playing better baseball and having the mindset of getting the job done. It is about getting runs across and not just getting base hits. When we get some runs, the (pitching) staff has to lockdown."
With the Indians set to take on the Tigers Monday to open a three-game series, Kipnis said before the game he was surprised the margin between the two teams in the standings isn't more than 10½ games. Detroit is 20-7 since the teams last met in mid-April and have won six straight while Cleveland is 12-17 and have lost four straight.
More on the Indians
"We dug ourselves a nice hole. Are we out of it? No. Anyone who is jumping off the bandwagon now, see you, go, bye. We're fine with that," Kipnis said. "We'll be fine. We'll play for the fans we do get. We still do have confidence in here but it is a ship we need to get right. We need to start playing better baseball."
Kipnis did some swinging over the weekend but took the day off on Monday, instead doing some fielding drills. So far there haven't been any setbacks but Kipnis did say over the next couple days it will crank up into more high-intensity work with the possibility of playing in some rehab games by the end of the week. Both Columbus and Akron are home this weekend. Kipnis strained his right oblique during an April 29 game against the Angels and was placed on the disabled list on May 2. Kipnis is hopeful of being activated off the DL next week.
"We're pushing it but not pushing it too fast. If we see signs of soreness we turn it down," Kipnis said.
Jason Giambi, who has been on the DL since May 4 with a right calf strain, is expected to be activated on Tuesday. Jesus Aguilar, who was called up last Thursday, is likely to be sent back to Columbus. Aguilar has appeared in three games and is 0 for 4.