Gordon says players have win-now attitude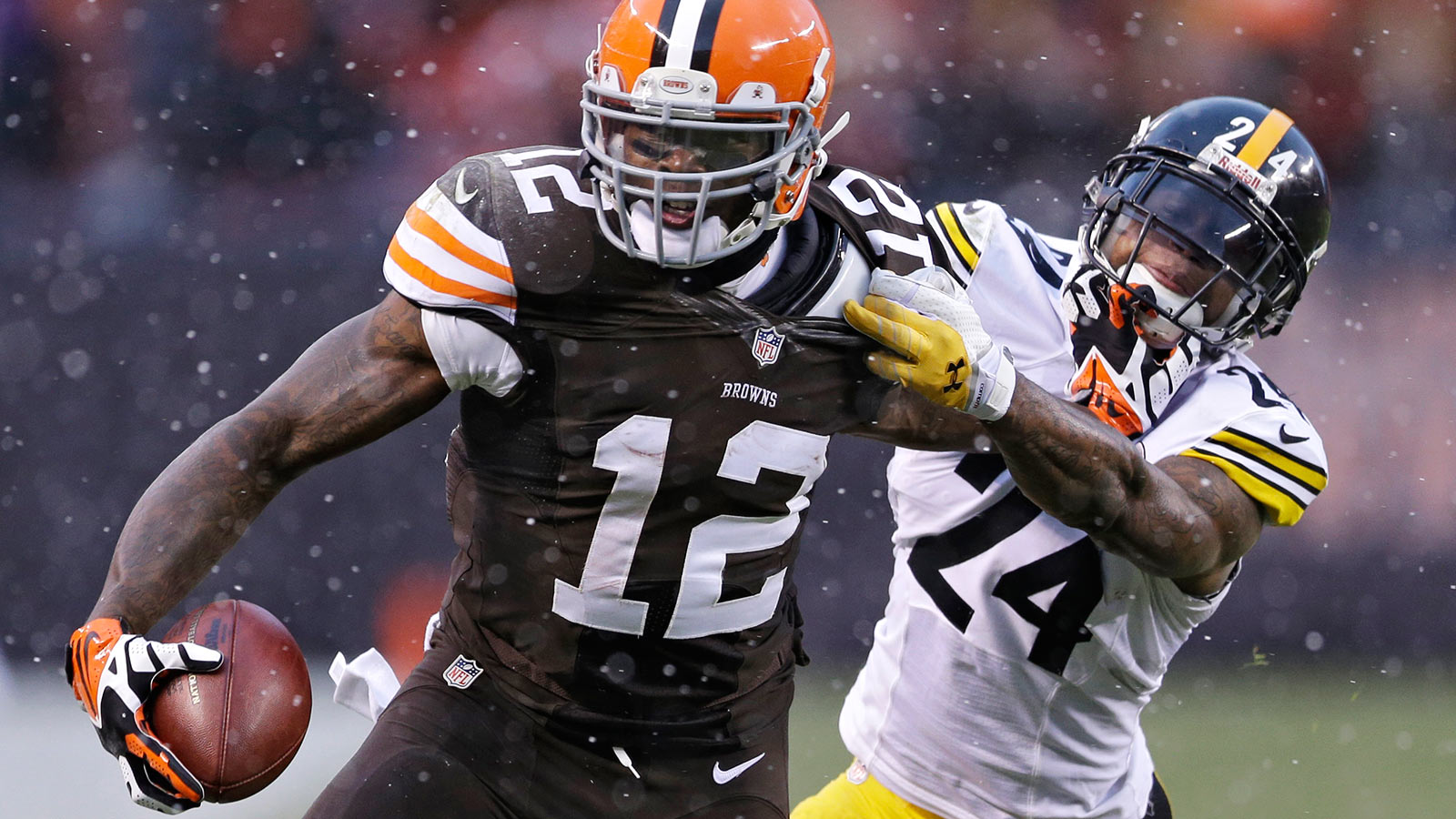 ROCHESTER, N.Y. — Josh Gordon senses a change in the wind with the Browns — and it's blowing in a positive direction.
He feels the offseason changes in the front office have instilled a new sense of urgency in Berea and the Browns are poised to win sooner than later.
"We know we don't have time to rebuild and it's time to go right now," Gordon said. "Guys are realizing that and that it's now or never and that's the way we're approaching it and hoping for it to happen a lot quicker this year."
Gordon, who just turned 23 last Sunday, said the team has received the message by bringing in veterans like Karlos Dansby, Donte Whitner, Nate Burleson, Ben Tate, among others.
"We definitely get that sense that (winning) is right around the corner and we have that sense of urgency to get it done now considering the guys we have now," Gordon said. "As many veterans as we have now we feel the pressure is on in terms of getting 'W's' and getting to the postseason as soon as possible. The guys have been waiting for it and ready for it."
Gordon likes the possibilities of the Browns offense with the additions of Andrew Hawkins, Burleson, Tate, among others. He also likes the possibility of adding other playmakers to the offense through the draft.
"The more guys we have, the more threats we have on offense in the backfield to have a running game and to spread the field and open up a lot of guys down field in the passing game with myself, Nate (Burleson) and Greg Little," he said. "If we were to get Sammy Watkins that would be a great addition to have an electric type of offense would be tremendous."
Coming off a Pro Bowl season and a year that saw him lead the NFL in yardage, Gordon doesn't feel any pressure for an encore performance.
"I don't feel any pressure," he said. "I just want to be consistent week in and week out and help us to win games."
Gordon likes what he's seen and heard from Mike Pettine and he believes the players are already starting to get the message. He believes it will translate into wins this season.
"I definitely see that being an outcome," Gordon said. "From the top down, we're all trying to get the point across that we need to win and we need to win now."