Damon says he was 'booted' from MLB because he didn't take PEDs
Johnny Damon's career might have ended a little prematurely — and against his will — all because he didn't take performance-enhancing drugs.
Well, at least that's what he thinks.
The longtime major leaguer claims that he was forced out of baseball for staying away from steroids and other PEDs.
"I played it clean," Damon said during a recent interview on 810 CBS Sports in Orlando. "That's what everybody's going to be looking at. I think I'm one of the only players to come out and say, 'I guarantee you there is nothing I've done that enhanced my baseball career.'"
Damon insists that he played his entire 18-year MLB career without ever using PEDs. But the two-time World Series champ said that players only receive a "slap on the wrist" these days when they get caught cheating, so he understands why so many choose to do it.
"You can't fault someone who has a chance to make $20 million, $50 million, $100 million for going against the system to get to where they are. You can't fault them, but I'm as clean as they came and I got booted out of the game because I'm clean," Damon said. "I sound a little bitter, but I'm not. I have six great kids and I get to be around them every day now. But there are certain guys who cheated the system and they're still being patted on the back. That's not great for our kids."
It's kinda tough for a guy who played 'til the ripe old age of 38 to claim that he was forced out of the game — especially considering his dwindling numbers at the tail-end of his career. Damon played his final season in 2012, when he hit .222 with a .281 on-base percentage in 207 at-bats with the Cleveland Indians.
But then again, who's to say he wouldn't still be playing today had he decided to 'juice' up.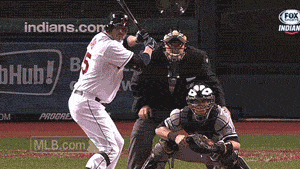 Follow on Twitter @LindseyBaseball
(H/T Larry Brown Sports)