Irving, Waiters deny rift; address Gordon comments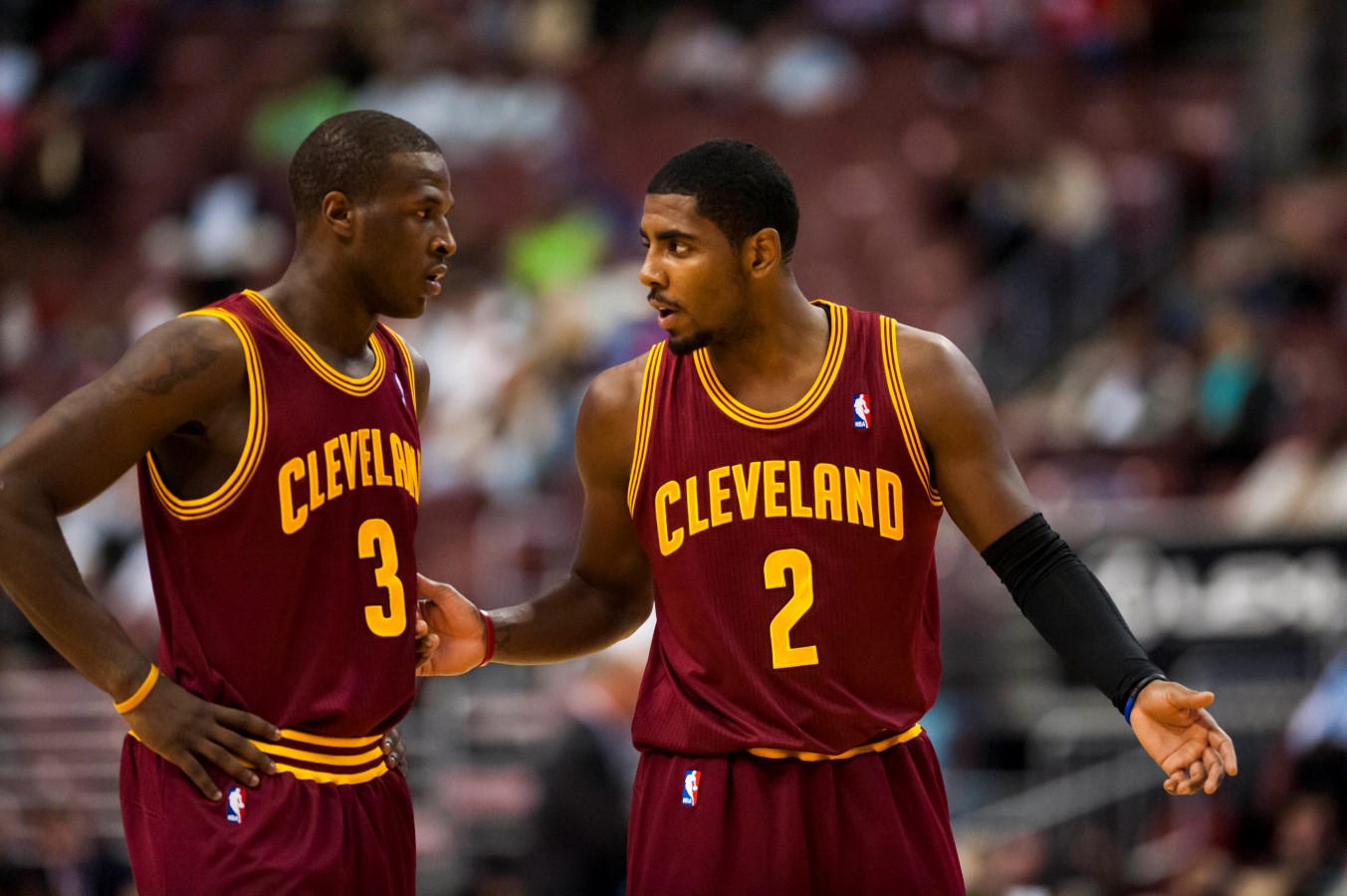 Kyrie Irving and Dion Waiters wanted to clear the air about whether they can get along, and they addressed the manner in the most sensible way possible: Together.
The Cleveland Cavaliers guards have been the subject of rumors and speculation, most involving their overall happiness, for the majority of the season. They greeted reporters side-by-side Monday, the idea being to explain that, despite the constant rumors, there is no rift between them.
"I just think, man, throughout this whole year with us two not liking each other, it's total BS," Waiters said. "We've been friends before we even made the NBA, before any of this. I just think y'all saying we don't like playing with one another. … Yeah, we still need to learn certain things, but I think at the end of the day, we're genuinely friends. I love him as a friend, teammate, everything. I just want everybody to know that. I don't hate this guy.
"I'm pretty sure he don't hate me. I know he don't hate me. I hope he don't hate me. Rome wasn't built in one day. We're still young. We're still planning to stay together. We're still working. As long as we've got great communication down, it's fine."
The latest somewhat bizarre situation involves Josh Gordon, the Cleveland Browns' star receiver and Waiters' neighbor. Waiters said the two occasionally hang out.
Gordon went on national television last month and indicated Waiters and Irving are at odds.
"I talked about it with Dion," Gordon said on ESPN. "He's my neighbor in my building, so we hang out all the time. I'm aware of the rift in the locker room. That's just alpha males and supreme athletes trying to share the spotlight."
Irving reacted strongly last week, suggesting Gordon should focus on his league and his own team. Gordon tweeted something about how he "touched a nerve" — a statement that was clearly directed at Irving.
But Irving said he and Gordon have spoken since, and the two have set aside their differences.
"I just let him know that the whole situation kind of got blown out of proportion," he said. "There was no disrespect on my end to him or anything he does. I have the utmost respect for him. But what I was just trying to clearly say was what Dion has been reiterating: What goes on with us, we want to keep it within us.
"We've had numerous occasions where we've been in the media about me and Dion's relationship. I think me and him are just tired of it. I just want to move past it and play basketball."
Waiters, who just recently began starting next to Irving in the backcourt this season, agreed.
"I just hate when people put out stories that aren't true," he said. "Be man enough to come ask me. I'll give it to you uncut. I don't got nothing to hide. I think everybody knows my personality. I may not come off the right way, but I don't mean no harm. Everybody gets tired of it, especially with our relationship. They don't know what we do. You're not going to always see eye to eye on the court."
The Cavs (31-47) have all but been mathematically eliminated from the playoffs. They trail the Atlanta Hawks by four games for the final playoff spot in the Eastern Conference with four games remaining.
Cavs coach Mike Brown said he wasn't really aware of any sort of rift.
"I don't know much about it," Brown said. "I don't read the newspaper. Any time anything is brought up and it's not in a positive light, it can be a distraction. "Their relationship is good. You hear a lot of stuff, but it's not evident here."