Indians preview and predictions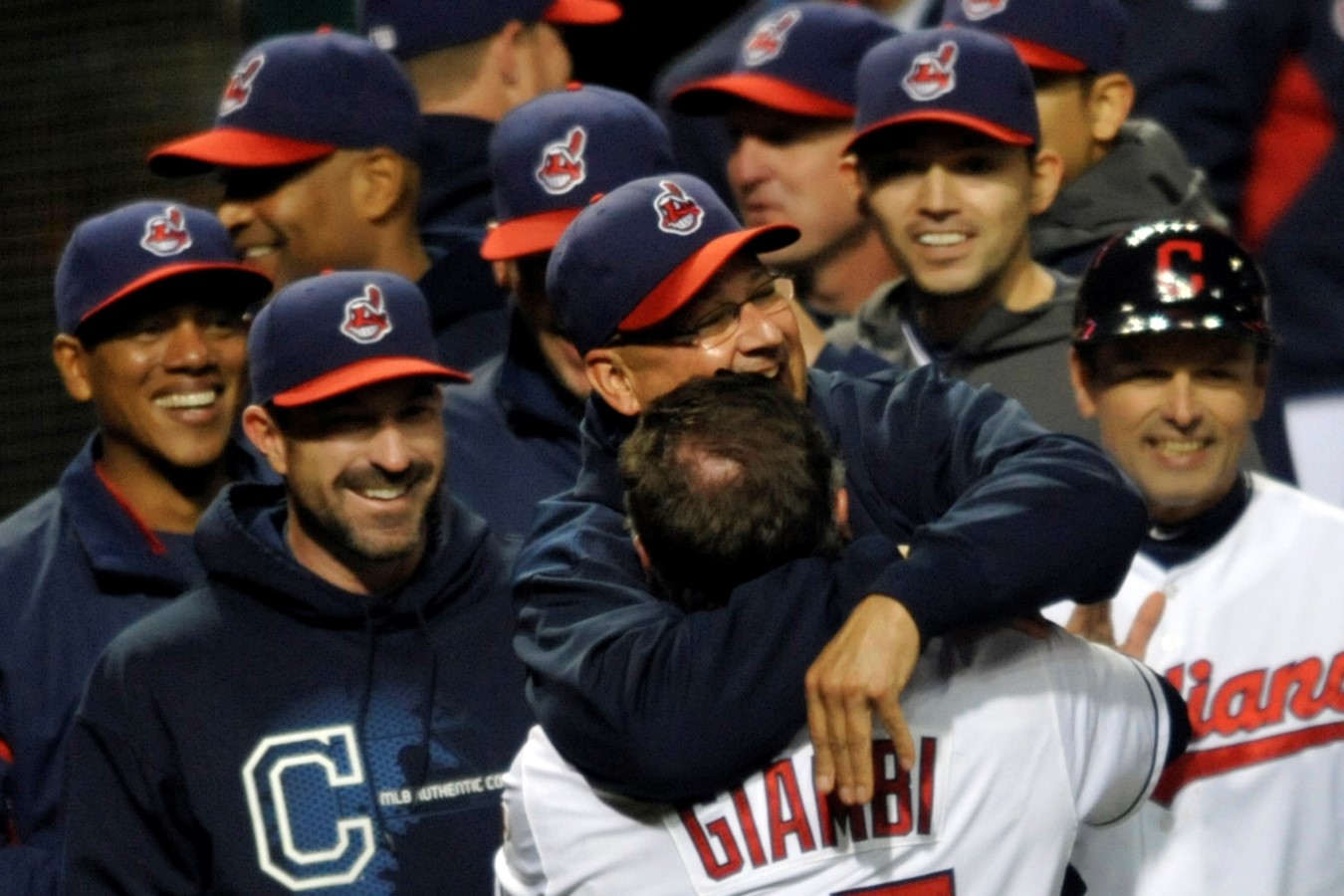 OAKLAND — The theme throughout spring training for the Indians has been "unfinished business". It's short, snappy and catchy. It's also great for t-shirts because the real theme doesn't fit as well — "we're not just one-year wonders".
In a division where most look at Detroit as the prohibitive favorite and Kansas City as the team on the rise, the Indians are stuck in the middle. They are good enough to be considered contenders (even though few have picked them to reach the playoffs) but not as bad as Chicago or Minnesota.
The consensus is that the Tribe will win 85-88 games, but if prior history is any guide, they will need 90 to make back-to-back playoff appearances for the first time since 1999. Like last year, when they won 30 games by one run and 10 in extra innings, they will need a lot to go right.
One of the Indians biggest strengths is that they have one of the more versatile rosters in the game. Elliot Johnson can play six positions and could don a catcher's mask if necessary. Mike Aviles can also play every outfield spot along with second, short and third.
Terry Francona has been on both sides of the salary neighborhood. With the Indians, he knows that a roster of 25 with a couple players that can play multiple positions almost makes it into 28 or 29.
Said Francona of versatility: "It's important for every team but those who are in that different neighborhood it's a priority. It's a way we can catch up. You've seen Tampa Bay do it for years. They don't have a big payroll but I've marveled at Ben Zobrist for years in how many different positions he can play. That makes everyone better. They've done it better more than anyone."
The biggest test of versatility though will be with Carlos Santana, who will play third, back up at catcher, play some designated hitter and beat cleanup. There are few cases where that has been done before but Santana is willing to try it out. With Yan Gomes being signed to a contract extension over the weekend, having Santana a third or designated hitter and Gomes at catcher makes the lineup better.
Besides roster versatility being one of the themes of the season, here are some other things that have to go right:
Will Nick Swisher and Michael Bourn bounce back? Swisher hit well the last two weeks of Cactus League play while Michael Bourn will be out for at least the first week due to a hamstring injury. Swisher is more comfortable, especially knowing that he will be primarily in the second spot. The jury on Bourn though remains undetermined. After not being on the disabled list for five-plus seasons, this is his second stint in 11 months.
Is this a breakout year for Danny Salazar? The right-hander showed great stuff last year in his 10 starts that he has the potential to be a number one starter down the line. The Indians have done a good job bringing him along during spring training but can he go the entire season? Justin Masterson will be his usual solid self but one or two other starters will have to pick up.
Can John Axford be an effective closer? We won't know that until the first month of the season since it is hard to practice late-game situations during spring training. Cody Allen and Bryan Shaw showed their mettle last September but it will be interesting to see how Blake Wood does. With a 100 mile per hour fastball, he could have one of the strongest arms on the team.
Does Francona keep his streak of 86-plus win seasons alive? It is currently at nine. I think the Tribe will go 87-75 but miss the playoffs. I see the Royals winning the Central with the Indians in second and Tigers in third followed by the Twins and White Sox. The other AL division winners will be Orioles (East) and Angels (West) with the Rays and Athletics as the two wild cards.
In the World Series, look for the Dodgers to defeat the Angels in six.