Indians notes on a rainy Monday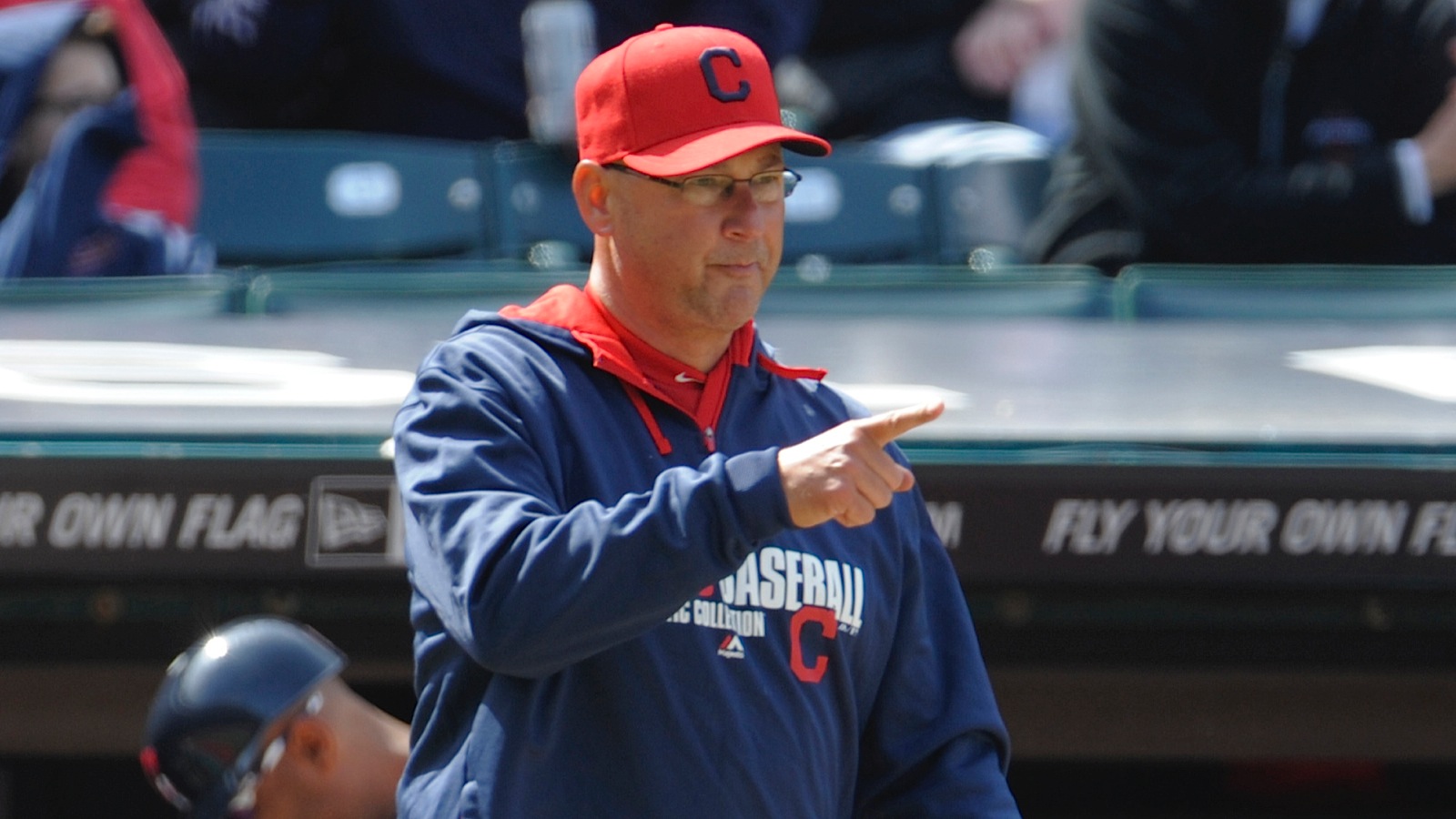 CLEVELAND — There are some things that Terry Francona can take exception with players for, but being aggressive is not on that list. Such was the case with Yan Gomes' errant throw to second during the third inning of Sunday'™s 10-7 loss to Minnesota.
With another day to look back on the play, Francona chalked it up to a combination of being aggressive and some inexperience. Gomes said he was trying to create a play that wasn't there.
The Twins had one out in the third when Chris Colabello bunted it. Gomes quickly pounced on the ball and tried to start a double play by throwing to second instead of throwing to first for the sure out.
"Before I say something to player I try to think through it. Any time you throw a ball away you can say something to someone," Francona said. "But if you put yourself in his shoes Masty (Justin Masterson) is having one of those innings, Gomes pounces on that ball great. He comes out of it like he had a rocked shoved up (his butt). And then he fires the ball to second and our guys do€n'™t have a chance to get there."
When asked about the play, Gomes said he was just trying to end the inning. The Twins took a 3-2 lead on the throwing error as Brian Dozier scored from third and they would add two more runs.
"I've got to take the out especially since the guy at third wasn't going anywhere. I feel like in that situation I was going to end the inning and it didn't go our way," Gomes said.
While Gomes didn't have the best of series defensively (in addition to Sunday's throwing error he had two passed balls on Saturday) he had two home runs in the series and has an RBI in three straight games.
WEATHERING THE SLUMP: Indians pitching coach Mickey Callaway knows that a slump by his rotation isn't the most ideal thing, but he also realizes it can be fixed.
Over the past five games, Tribe starters have allowed 21 runs (19 earned) in 22 1/3 innings and have an ERA of 7.66. On the season, their overall ERA is 5.83, which is next to last in the American League and 28th in the majors. The only two rotations with worse ERA's are Baltimore (5.84) and Arizona (6.18).
"We're not getting ahead, we're not throwing the ball over the plate and not doing a good job of throwing strikes right now," Callaway said. "It's been a frustrating couple games for us but they'll make adjustments."
"We'll have worst stretches than this throughout the season but it happened right now at the beginning. Can't put too much into it other than you can't have it happen that often."
REHAB UPDATE: With Columbus' game against Louisville also postponed on Monday that could push back outfielder Michael Bourn's return. Bourn was scheduled to play seven innings and a nine-inning game on Tuesday. There is still a chance Bourn could join the Indians on Thursday when they begin a seven-game road trip in Chicago against the White Sox.
ON THE FARM: The Indians announced on Monday that outfielder Nick Hamilton ahs been promoted from Mahoning Valley to Class-A Lake County. Hamilton, who had been in extended spring training, is the son of Indians broadcaster Tom Hamilton.