Indians fan gets nailed in the face trying to catch free ball from Asdrubal Cabrera
Sometimes a free baseball is just more trouble than it's worth.
One fan found that out the hard way during Monday night's Indians-Tigers game at Progressive Field.
In between innings, shortstop Asdrubal Cabrera tossed a ball into the outfield bleachers and an eager Tribe fan launched himself in front of a bunch of other fans trying to catch it. And he did… with his face:
Ouch.
To top it all off, he didn't even get the ball. But at least everyone in the stands got a good laugh — and so did everyone that was watching the game on national TV.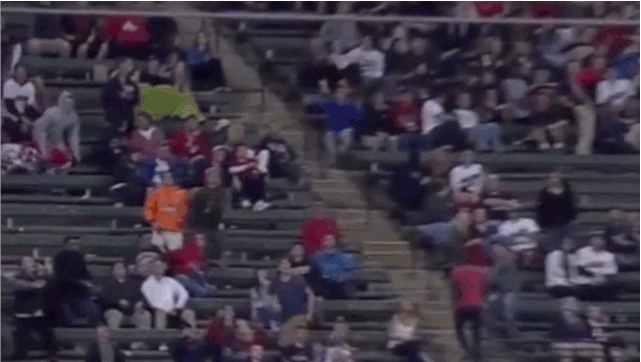 Wonder what hurts worse… his pride, or his face.
Follow on Twitter @LindseyBaseball