Indians and Padres postponed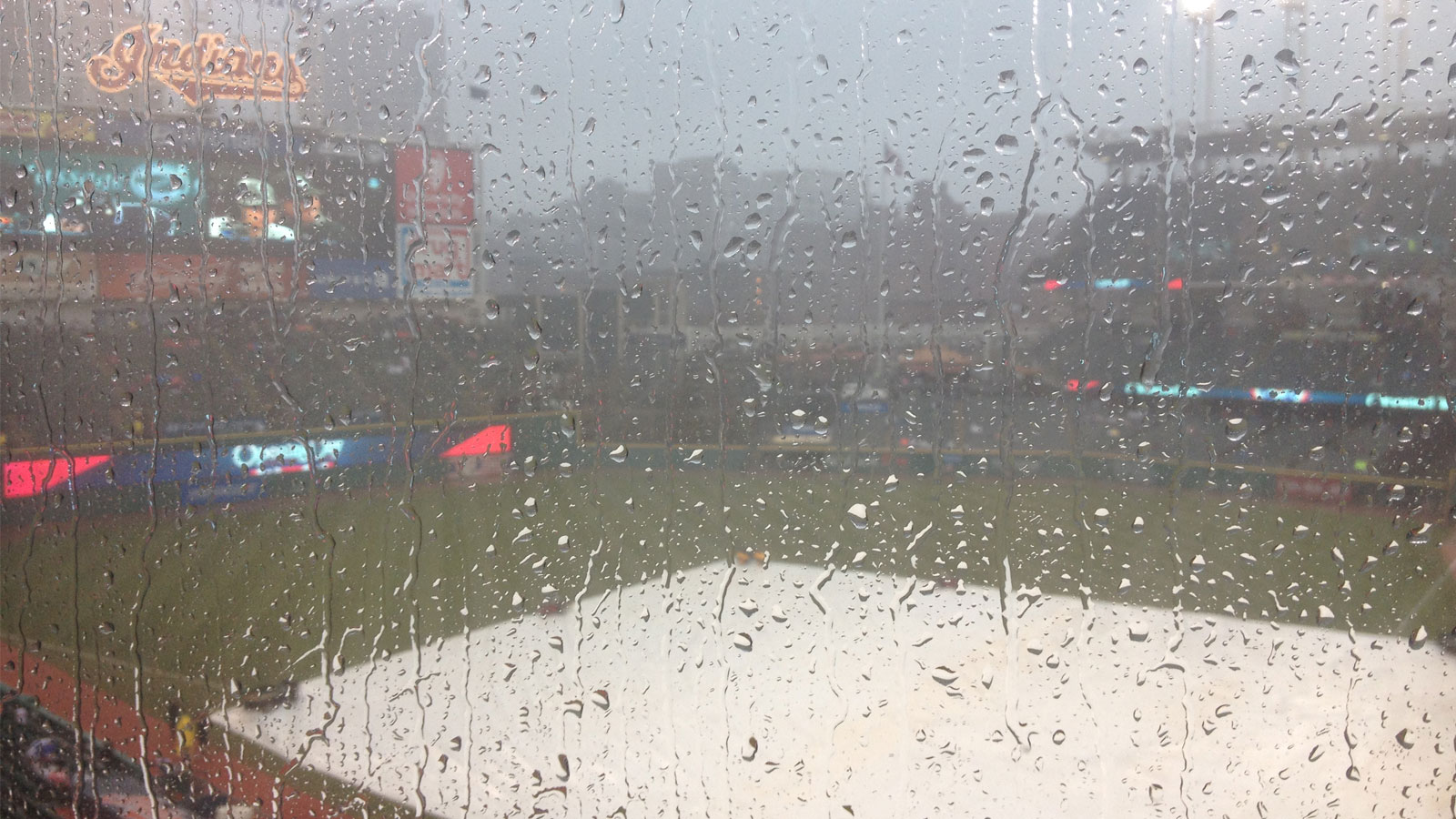 CLEVELAND –€" For the second time in less than a week, the Indians have had a game rained out. This one though is at home.
The Tribe's game on Monday against San Diego has been postponed due to rain that is supposed to continue for most of the night. It will be made up as a traditional doubleheader on Wednesday with the scheduled first pitch at 12:05 p.m. Both games will be carried on SportsTime Ohio.
Another reason to have a traditional doubleheader instead of a day-night setup is that the Cavs are hosting the Pistons next door.
With this being an interleague series, it would have been tough to schedule something later in the season. Looking at both teams' schedules, the only other viable option would have been May 12 since both teams have an off day but that had challenges. For the Indians, it would have been sandwiched between road series against Tampa Bay and Toronto while the Padres would be coming off a 10-game homestand and en route to Cincinnati.
"There are different scenarios and times of the year. This is the only time of the year we play San Diego so it makes sense to play and not have them fly back on a day off," Terry Francona said. It's too easy to put it off until later and then you look and there a lot of laters."
Corey Kluber, who was supposed to be the starter on Monday, will go on Tuesday with Zach McAllister and a pitcher to be determined on Wednesday. Since the Indians can call up a 26th man for the nightcap, Francona indicated before the game was called that he would call up a starter.
This is the second straight scheduled start where Kluber has been pushed back a day. Last Tuesday's game at Oakland was rained out and he got the call the next day in the first game as he went 3 1/3 innings and gave up five runs in a 6-1 loss.
Based on the rotation in Columbus, it appears that the starter could be Trevor Bauer, who last pitched Friday against Indianapolis. The right-hander did not factor into the decision as he went six innings and gave up a run on two hits. He struck out nine and walked two. If it was Josh Tomlin that would be on only three day's rest.
Tyson Ross will go on Tuesday while Robbie Erlin, who was supposed to go on Monday, and Eric Stults will pitch on Wednesday.
According to Baseball Reference, this marks the first time since 1992 that the Indians will have two doubleheaders in April. In 1977, they had April twinbills a week apart against the Red Sox and Yankees.