Gordon news throws wet blanket on otherwise productive draft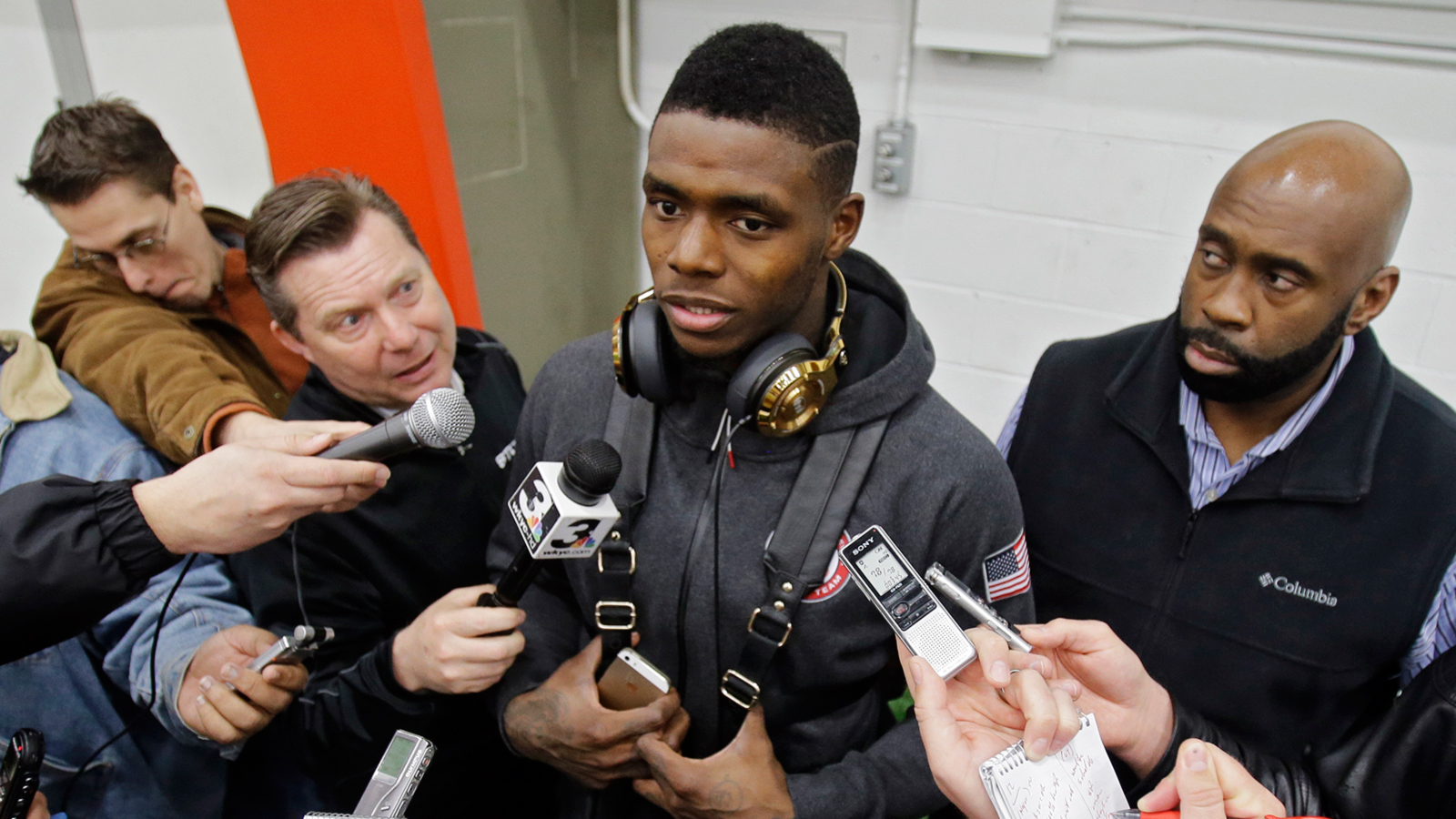 BEREA, Ohio — When the news broke on ESPN Friday afternoon on Josh Gordon's impending suspension, just hours before the second round commenced, the excitement in Cleveland quickly turned to despair.
All of the excitement of selecting Johnny Manziel, Justin Gilbert and prying a No. 1 draft pick in 2015 from the Bills on the first day of the draft quickly dissipated with the news that Gordon is facing a one-year suspension from the NFL.
Gordon's agent Drew Rosenhaus declined to comment but said the information was "not true."
Ray Farmer said he was unable to comment on the situation until the NFL provides clarity on the subject.
"I would say that frustration is a natural part of it and I think that's what was felt and heard when that announcement was made," Farmer said after the draft ended. "I don't fault the fans for their reaction to it. I don't fault anyone for being disappointed. To that end, it's our job to make those decisions less painful and in time, it's no different than if a player was going out there in the offseason and broke an ankle or tore an ACL playing pickup hoops or doing something different."
"We have to build a football team that can win regardless of whose missing and I think that's the charge that we have," he said. "I think that's my job, coach Pettine's job, is to prepare this football team no matter who's missing."
However, the bigger question is how could arguably the Browns biggest play maker put himself in this position?
After this season, Gordon could've received a big payday with a multi-year contract extension.
Last year, Gordon missed the first two games of the season due to a league-imposed suspension for allegedly testing positive for codeine, which he said was from prescription cough medicine.
Gordon returned for the final 14 games and led the NFL in receiving yardage with 1,646 yards on his way to the Pro Bowl. Last month, Gordon told Fox Sports Ohio that this was the season for the Browns to win.
"We know we don't have time to rebuild and it's time to go right now," Gordon said. "Guys are realizing that and that it's now or never and that's the way we're approaching it and hoping for it to happen a lot quicker this year."
Gordon, who turned 23 last month, was excited about the prospects of possibly playing with Manziel, Ben Tate, Andrew Hawkins and some of the other offensive players the Browns have.
"The more guys we have, the more threats we have on offense in the backfield to have a running game and to spread the field and open up a lot of guys down field in the passing game with myself, Nate (Burleson) and Greg Little."
However, there's a good chance if the Browns do start to turn it around and win, it will be without Josh Gordon.