Getting to know your prospects: Shawn Armstrong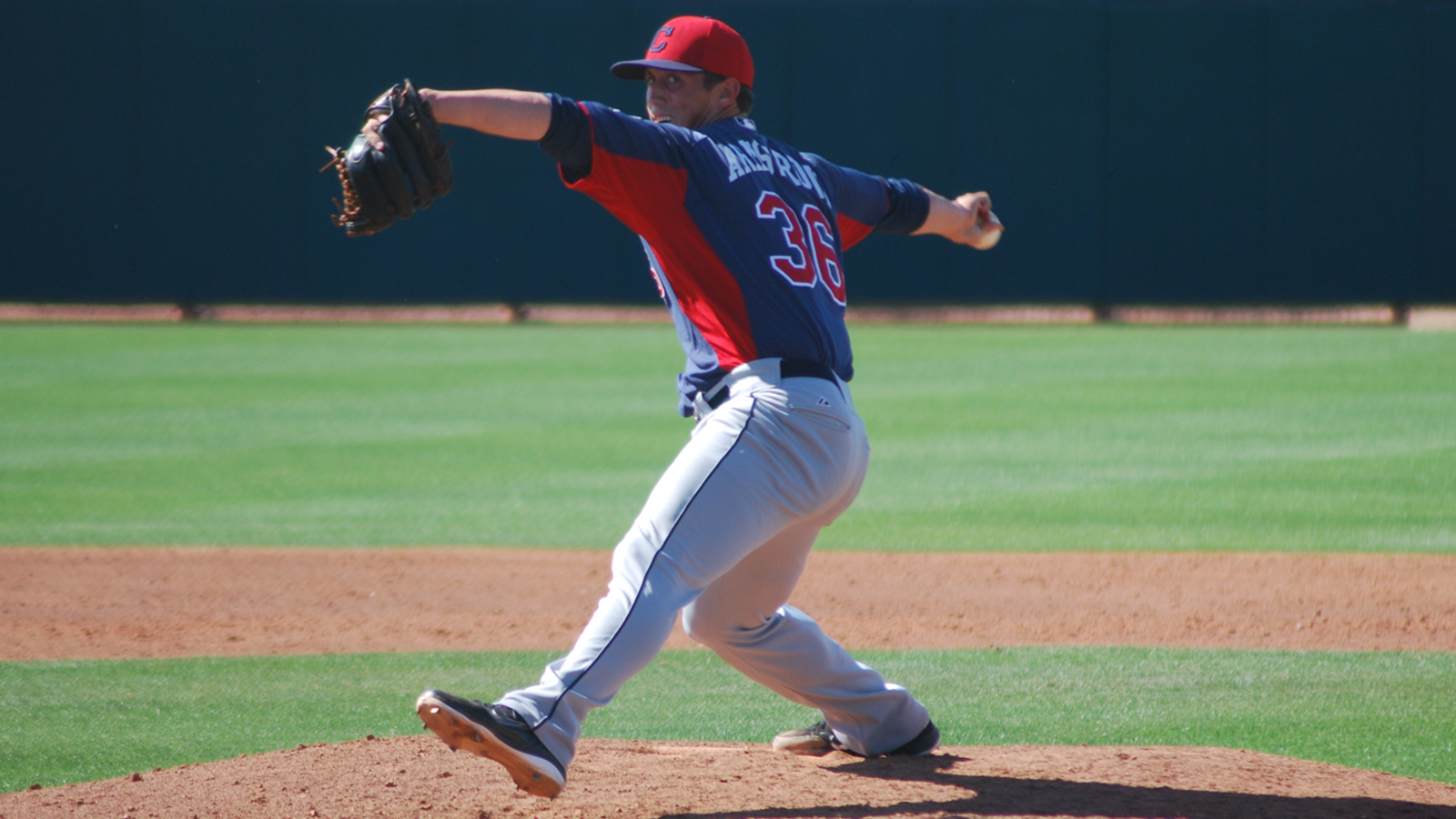 Name: Shawn Armstrong
Position: Right-handed starting pitcher
Current team: Double-A Akron RubberDucks
Age: 22
Height: 6'2"
Weight: 210
Bats: Right
Throws: Right
Facts & Info: Armstrong was selected in the 18th round of the 2011 Draft out of East Carolina University. He was originally drafted out of high school by the Houston Astros in the 33rd round of the 2008 Draft. He only appeared in 43 games in his three-year college career (4-3, 4.45 ERA) and missed his freshman season in 2009 because of shoulder surgery.
The Stuff: Armstrong has good size, a strong lower half and brings a lot of physicality to the mound. He features a plus fastball that sits at 92-95 MPH and has touched 98-99 MPH as a professional. His velocity has been up and down over the past few years because of health issues, but it has been strong this season and close to his 2012 levels. His go-to secondary offering is a plus cutter, an offering that averages 86-88 MPH with good late bite. He shows a feel to spin a curveball, and is a pitch he likes to backdoor to lefties, shows good 12-6 action and is becoming a more reliable offering in his arsenal. He also has a developing changeup.
The Delivery: Armstrong has good arm action with a long, loose delivery that creates some deception. He actually used to be late with his hands because of a long arm swing in his delivery, but he has worked hard to shorten his arm slot and be quicker so that the command and quality of his offspeed pitches can improve.
The Intangibles: Armstrong is an intense competitor with a high motor who is very emotional on the mound. He is fearless and longs to pitch in big situations and does not back down in them. He is a leader with a strong work ethic and a willingness to be coached.
The Focus: Right now the main priority is improving his fastball command. He has had a high walk rate in his career, but it has shown some improvement this season. His delivery is inconsistent, so he needs to work on repeating it and solidify his lower half into it. He is still working to gain confidence in his fastball and needs to find a good third pitch to confidently include into his pitch mix. He needs to develop a more consistent feel for his curveball and changeup to figure out how to incorporate them more heavily into his pitch mix in order for him to keep hitters from sitting on his fastball and cutter.
The Future: Armstrong has all of the intangibles, electric stuff, and the arm strength to get swing and miss to be a dominant late inning reliever in the big leagues. The hand injury from last season was unfortunate because he lost a year of development which set him back a little, but with a strong season so far this year and improved stuff he is back in line as one of the Indians best relief pitching prospects.