FOX Sports Ohio Announces 145-game Cincinnati Reds TV Schedule for 2017 Season
CINCINNATI, OH – FOX Sports Ohio today announced its 145-game Cincinnati Reds television schedule for 2017. Additionally, four Reds games will be exclusively on FS1. A complete schedule is attached.
Play-by-play announcers Thom Brennaman, Jim Kelch, and George Grande, and color analysts Chris Welsh and Jeff Brantley will once again return to the booth to call all the action this season. Jeff Piecoro and Brian Giesenschlag are also back to co-host Reds Live with Jim Day, who also returns as reporter.
The network will kick off the regular season with special coverage of Opening Day beginning at 10am on Monday, April 3rd. Programming details for Opening Day are forthcoming.
In addition to covering 145 live games, FOX Sports Ohio will have comprehensive coverage of the Reds with the return of Reds Live. The pregame edition, presented by Ray St. Clair Roofing, will provide fans with commentary, features, and in-depth pregame coverage of the Reds 30 minutes prior to every game telecast. Immediately following the final out of each game, the post-game edition, presented by Performance Kings Honda, will feature highlights, player interviews and analysis.
Stream on FOX Sports GO
If you're not at home to catch FOX Sports Ohio's coverage on TV, watch on the GO! You can watch the network's coverage of the Reds on your phone or tablet with FOX Sports GO. FOX Sports GO is available to customers of participating pay-TV providers on iOS, Android, Fire tablets and Fire phones, Amazon Fire TV and Fire TV Stick, select Windows devices, and online at FOXSportsGO.com. Fans can download the mobile app for free from the iTunes App Store, Google Play, Amazon App Store and Windows Store.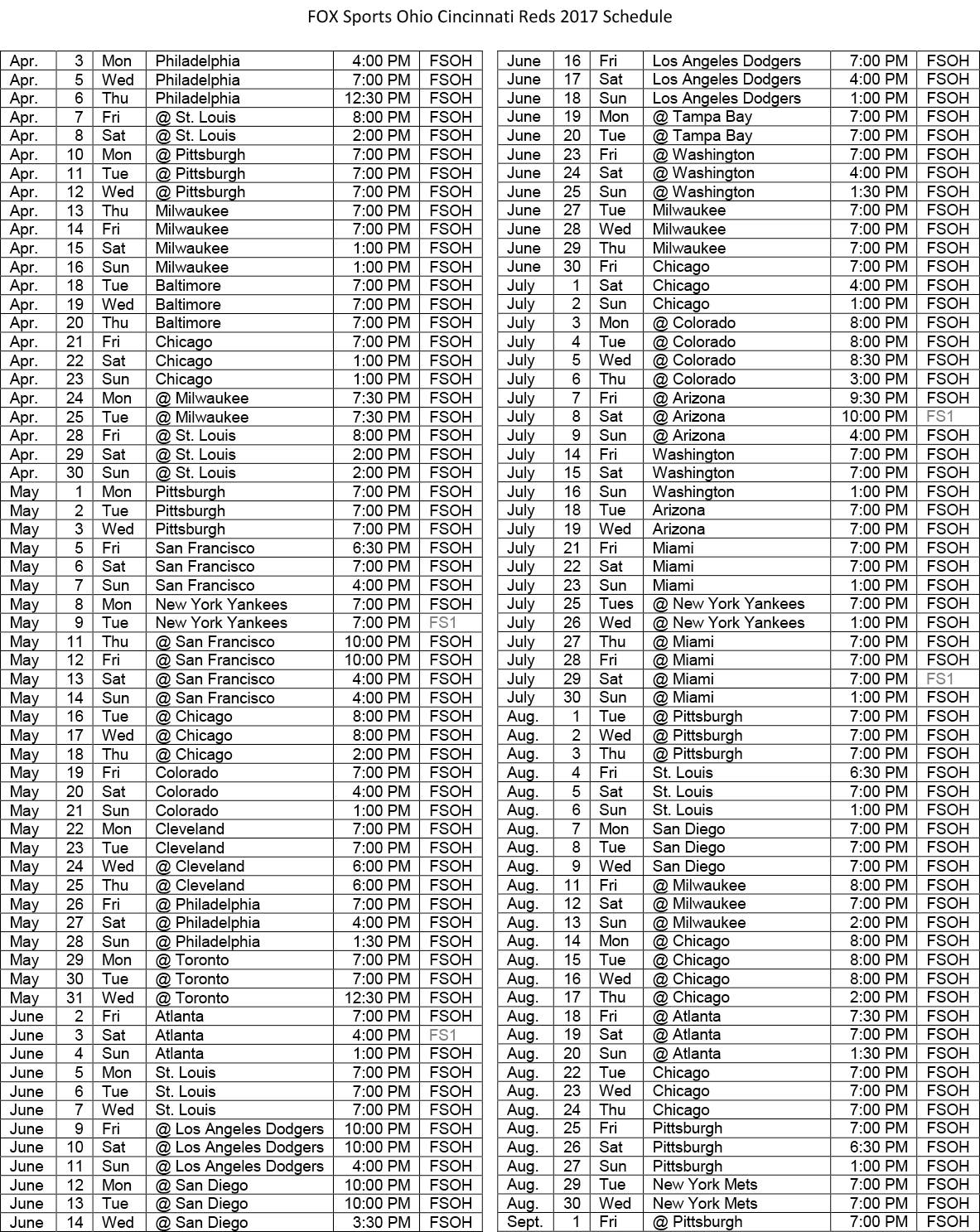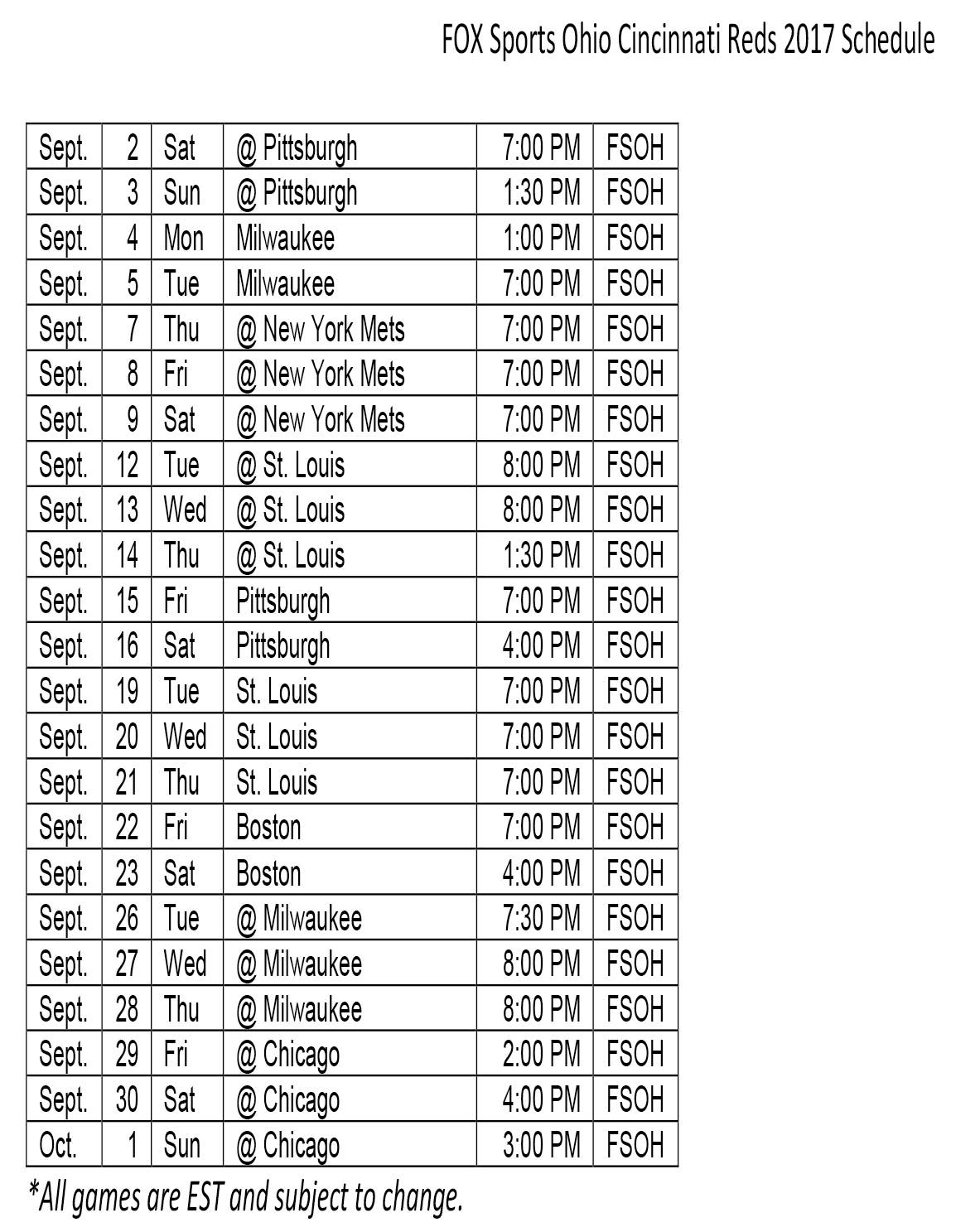 Digital & Social Coverage
FOXSportsOhio.com will bring Reds fans the latest news all season long.
Follow on Twitter: #FSOReds #RedsLive  FOX Sports Ohio – @FOXSportsOH
Jeff Brantley – @RedsCowboy
Jim Day – @JimDayTV
Doug Flynn – @BLFishing
Brian Giesenschlag – @BGiesenschlag
Jeff Piecoro – @JeffPiecoro
Chris Welsh – @ThinkPitch
·       Like on Facebook – www.Facebook.com/FOXSportsOhio
·       Follow on Instagram – FOXSportsOH
·       SnapChat with us @FOXSportsOH
Reds Weekly also continues to air every Wednesday at 6pm. This 30-minute show hosted by Jeff Piecoro and Doug Flynn will not only break down future match-ups and recaps previous games, but it will also feature the best interviews, highlights, and more.