FOX Sports Ohio and the Cleveland Cavaliers team up for Viewer Appreciation Night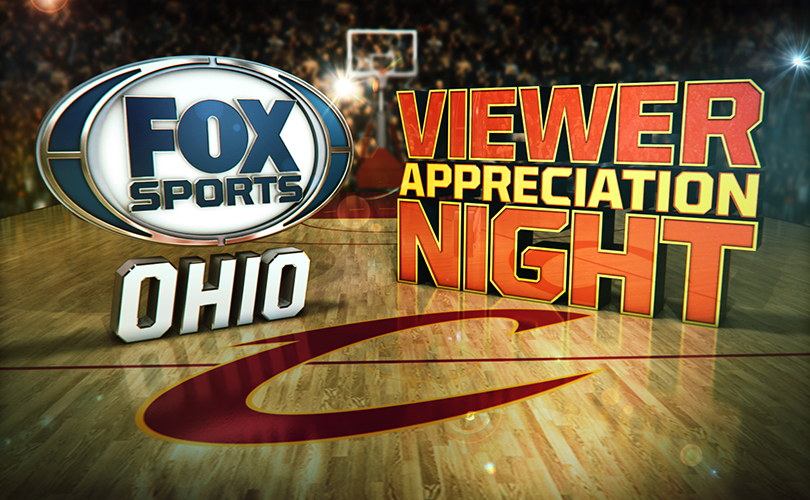 CLEVELAND, OHIO — FOX Sports Ohio and the Cleveland Cavaliers want to thank the viewers for their continued support all season with their annual Viewer Appreciation Night.
Tune in this Wednesday, April 13th when the Cavs host the Detroit Pistons in their final regular game of the season. Cavaliers Live pregame show begins at 7:30pm; tipoff is at 8pm. Viewers will have the chance to win one of four fabulous prizes:
1. Kyrie Irving autographed basketball
2. JR Smith autographed basketball
3. Kevin Love autographed jersey
4. $300 to the Cavaliers Team Shop
Once every quarter, the FOX Sports Ohio Cavs broadcasters will present a keyword and cue to enter. Viewers can enter the keyword on FOXSportsOhio.com via cell phone, tablet, or computer for the chance to win. Must be 18 or older to enter.
Visit FOXSportsOhio.com, follow FOX Sports Ohio on Twitter, Instagram, and Snapchat and like the network on Facebook for more information.