Could Scott lure Kyrie to Lakers?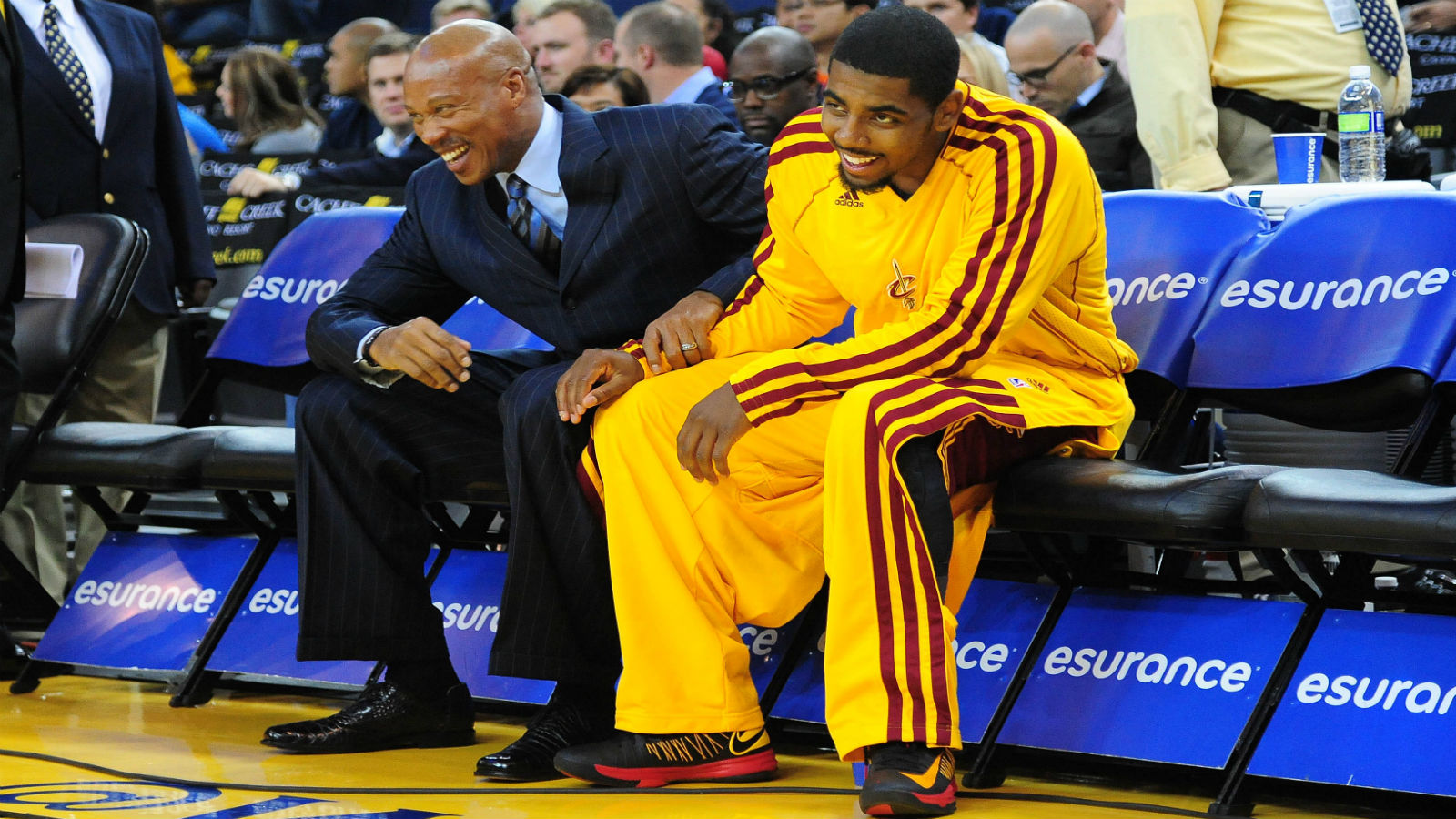 Despite the denials from Kyrie Irving that he's looking to get out of Cleveland, the national buzz just won't end.
The latest dose was created by national NBA reporter/columnist Ric Bucher of Bleacher Report. In a video segment for the website, Bucher indicated the Lakers may be looking to replace second-year coach Mike D'Antoni with someone closer to the Laker family.
That someone: Former Lakers guard Byron Scott, who also just happened to be Irving's coach with the Cavaliers during Irving's first two NBA seasons.
"At least one LA source believes that's the direction (the Lakers) could go, primarily because of Scott's relationship with Kyrie Irving," Bucher said in the video.
According to Bucher, Scott and Irving "still text on a regular basis, and the relationship is very good."
Last month, Irving tweeted harsh responses to comments made by national NBA writer Brian Windhorst of ESPN. He has remained silent on Bucher's comments.
Irving, who just completed his third pro season, will be eligible to sign a maximum contract extension in July. Sources have stressed to FOX Sports Ohio that should he turn down such an offer (assuming one is made), the Cavs will consider trading him.
Irving has said he would like to stay in Cleveland, "but the fact of the matter is with Scott in LA with the Lakers, that could be very appealing, and that would bring in a great building block for the Lakers moving forward," Bucher said of Irving.
Bucher added, "(Having) former star Byron Scott as your head coach and Kyrie Irving as your future star would be a nice way for the Lakers to move on with or without Kobe Bryant."
Irving has led the Cavs in scoring and assists in each of his three seasons and was named MVP of the All-Star Game this past season. While Irving has offered strong support for Cavs coach Mike Brown, league sources have described Irving's feelings on continuing to play for Brown as lukewarm at best.
The Cavs have yet to hire a general manager after firing Chris Grant in early February. Acting GM David Griffin has held the position since then.
A report by the Orange County Register said the Lakers are likely to retain D'Antoni as coach — which would end any Scott-Irving speculation. Scott spent last season working as a television analyst for broadcasts of Lakers games. Sources have said Scott is hopeful of coaching again.