Could Jairus Byrd be a 'safety' net for new head coach Mike Pettine?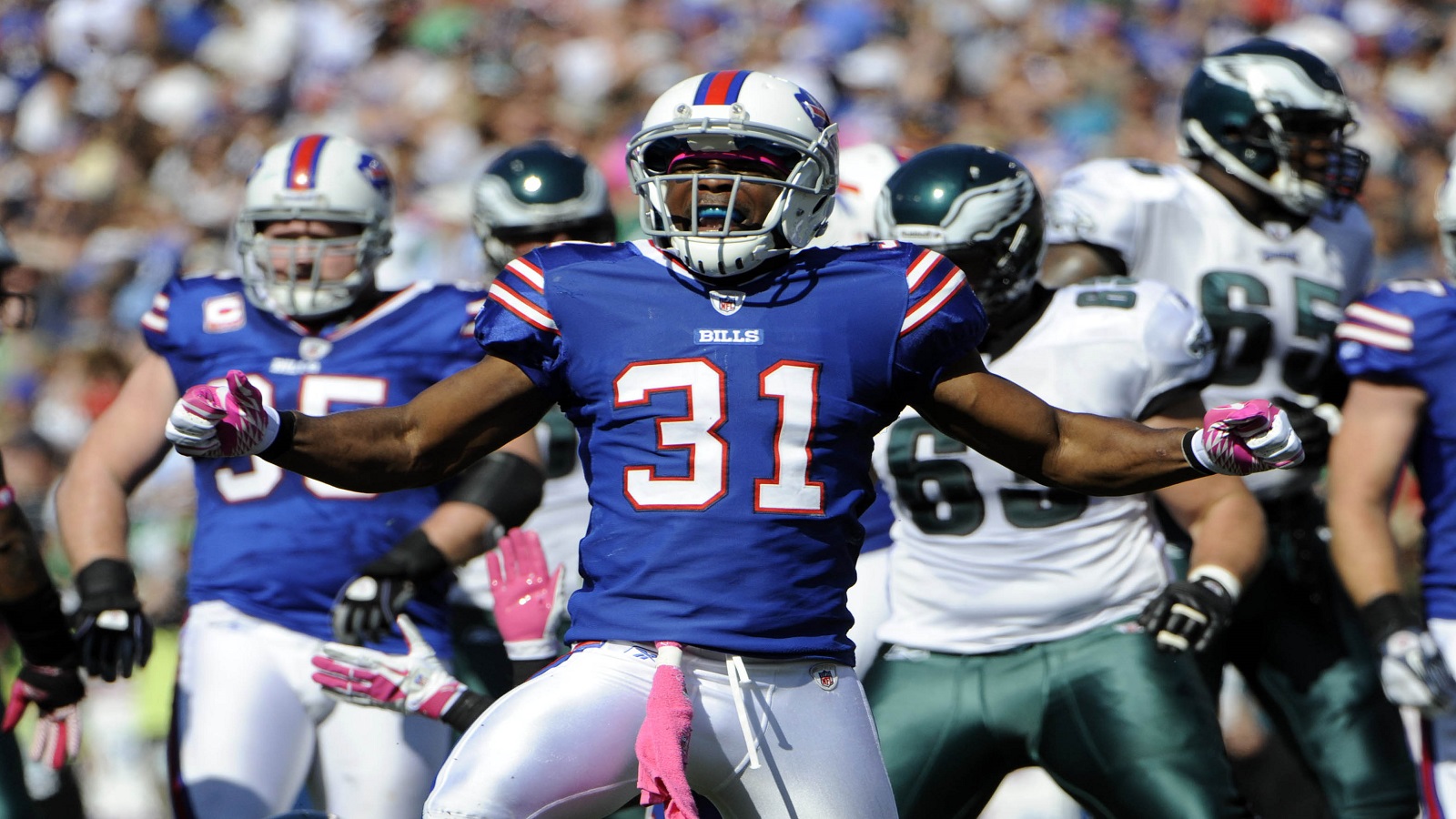 When a new head coach takes over a team, they often lean on former players to help them transition to their new environment. It makes perfect sense of course. A player that has been in your system before can help your new players understand what is expected.
For new Browns head coach Mike Pettine, one of those players could be Buffalo safety Jairus Byrd.
Buffalo radio station WGR'€™s Jeremy White and Joe Buscaglia reported on Sunday that the Bills were "unlikely"€ to use the franchise tag on the free agent and that "it's unlikely they'll reach an agreement" on a longer contract.
The Bills tagged the three-time Pro Bowl safety last season, and were expected to use the tender again if negotiations with Byrd didn't result in a long term deal.
Byrd missed the first five games of 2013 with plantar fasciitis, the first games he has missed to injury since his rookie season of 2009. There were tensions between the player and the team, who was thought to be shopping the free safety before the trade deadline last season.
In his five NFL seasons, Byrd has 22 interceptions. That total is the most by any safety in that time.
The Bills have until 4 p.m. Monday to use the tag on Byrd. After that he will become an unrestricted free agent.
The NFL Network'€™s Ian Rapoport and others have reported that the Bills have offered Byrd multi-year deals that would make him one of the highest paid safeties in the league, and Byrd seems set to test the free agent market.
Bills made Jairus Byrd an offer that would've made him highest paid S for a portion of his deal. Was rejected. Team still wants to sign him

— Ian Rapoport (@RapSheet) March 2, 2014
The franchise tag figure for safeties in 2014 is $8.433 million dollars.
The Browns have their own potential free agent Pro Bowl safety to concern themselves with of course. If the Browns choose to us their franchise tag in 2014, it would likely be on T.J. Ward as opposed to Alex Mack. Mack'€™s franchise tag would cost the Browns over $11 million dollars.
Those Browns fans who have been barking in the stands since the initial Dawg Pound days of the '80s might see the opportunity to team Ward with fellow Oregon Duck Jarius Byrd and cornerback Joe Haden. Such a defensive backfield might be the best in Cleveland since the days of Hanford Dixon and Frank Minnifield.
But is it realistic? Would the Browns, or any team for that matter wrap up $17 million dollars in a pair of safeties?
Byrd plays free safety, or the cover safety. T. J. Ward is a strong safety who excels in supporting the run game. In other words, signing Byrd would really not be a replacement for Ward. It would create another hole on the roster.
What signing Byrd would do is give new head coach Mike Pettine a familiar face in the secondary. A 27 year old in the prime of his career.