Cleveland's starting rotation still unsettled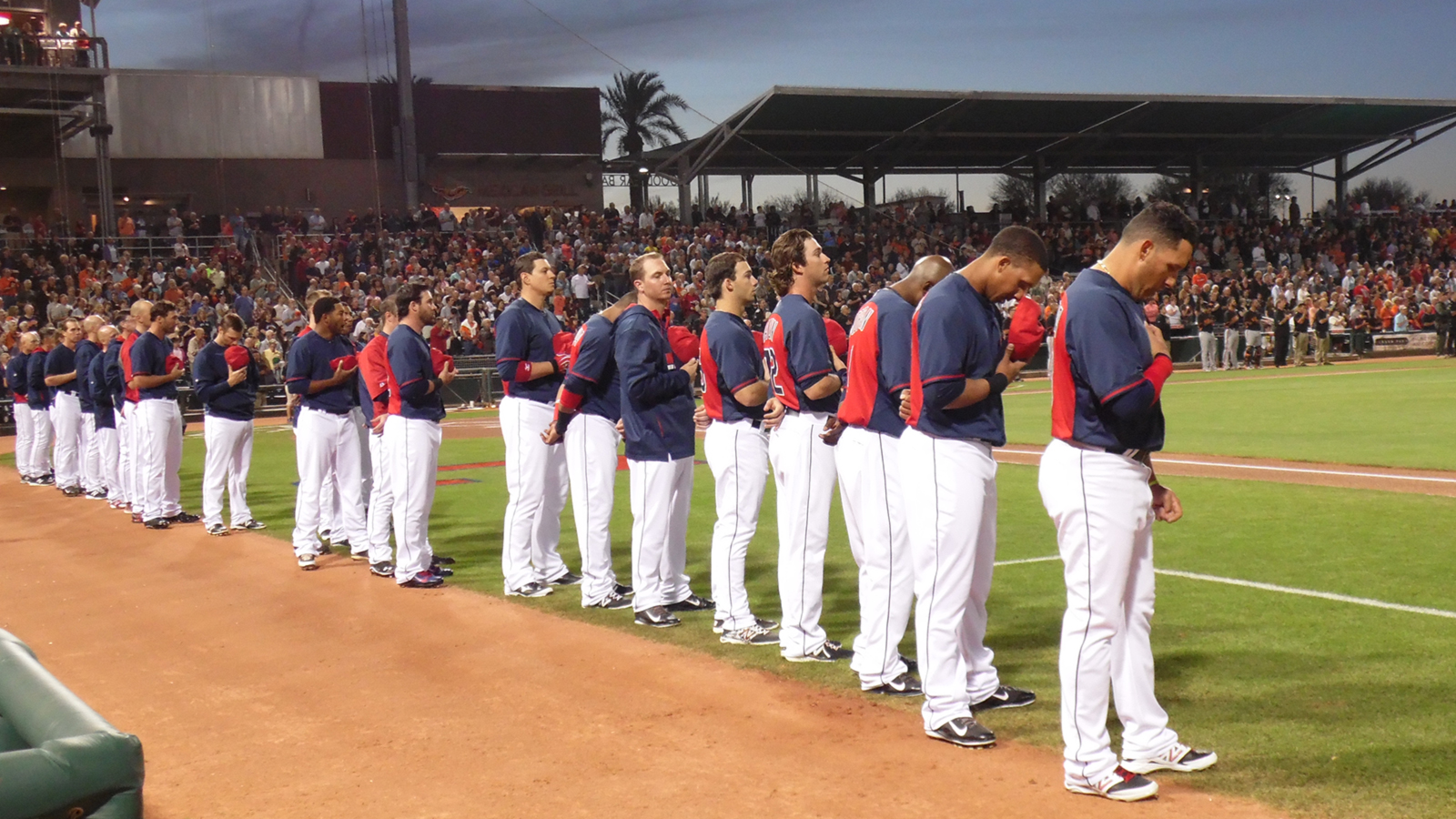 GOODYEAR, Ariz. — With Opening Day a week away, the battle for the final spot in the Indians rotation is still a question mark. Things will begin to clear up the next couple days as two of the three candidates will take the mound.
Carlos Carrasco will start Monday's Cactus League game against the Reds and Josh Tomlin goes on Tuesday against the Rangers. Trevor Bauer is also in the mix but with two more games in Arizona after Tuesday finding a start for him might be a problem.
In assessing the race, pitching coach Mickey Callaway says it is even but that the next couple days should not be considered a pitchoff.
"€œWe'€™re still going to be cognizant of what they'€™ve tried to do throughout the spring in attacking hitters. Do they get ahead and do they pound the zone?"€ Callaway said. "There are some external factors at play. It'€™s a tough choice right now."
Carrasco will be on the staff but his role remains undefined. He had a good start to the spring but has struggled in his past two outings, including giving up nine hits and eight runs (five earned) in 2 2/3 innings last Wednesday against Oakland.
A big reason for Carrasco's struggles is that he has altered his approach. Instead of just going out there and being aggressive, he has tried to be too precise in his pitches.
"When I try to be perfect every pitch goes out of the zone. I didn'€™t have command on my fastball and my slider goes more away," he said.
Callaway said Carrasco'€™s current approach reminds him of what Ubaldo Jimenez was going through the first half of last season. Once Jimenez was more aggressive, things turned around for him.
Carrasco was better out of the bullpen last season, posting a 1.32 ERA in eight appearances as opposing hitters had a .156 average. In seven starts, opponents had a .383 average as Carrasco gave up 33 earned runs in 33 innings for an ERA of 9.00.
The difference this year though is that Carrasco has had the approach throughout that he wants to be a starter.
"The only thing I can do is continue to work," he said. "€œBe more aggressive and consistent. Trust my fastball more and have more command."
Tomlin has had the best spring of the three. He hasn't appeared in a Cactus League game since March 14, but has looked good in two recent minor league starts. Combining all of his outings, Tomlin has a 2.70 ERA in five games with 18 strikeouts and only two walks.
He is 19 months post-Tommy John surgery, which brings up some concerns about whether Tomlin's innings would have to be monitored early. General manager Chris Antonetti said on Sunday that it might be a consideration but not a determining factor.
"€œHis stuff is probably better than we've ever seen it. His velocity is up and the fastball is real crisp,"€ Callaway said of Tomlin. "His breaking ball looks like a put away pitch."
Bauer hasn't been in a Cactus League game since March 10, when he was touched up for seven runs and seven hits in a loss to the Angels. In a minor-league game last Thursday against Oakland's Triple-A affiliate, Bauer pitched five solid innings and gave up only two runs and three hits while striking out eight.
Callaway, who was at that game, said it was the best he has seen Bauer throw in a game.
"The command with the fastball was there and kept it down,"€ Callaway said. "He's put in some tremendous work the last six days and really focused on throwing it over the plate."
In six combined games, Bauer has a 6.75 ERA. He has pitched 16 innings and allowed 12 earned runs, 18 hits and walked eight while striking out 18. With Bauer still trying to make adjustments to his delivery, it is more likely that he will start the year in Triple-A Columbus.
With Danny Salazar likely not to make his first start until April 8, whoever gets the final spot will pitch the home opener on April 4 against Minnesota. It was announced earlier in spring training that Justin Masterson, Corey Kluber and Zach McAllister would be the starters for the opening series at Oakland.