Cavaliers rally to beat Portland, 105-100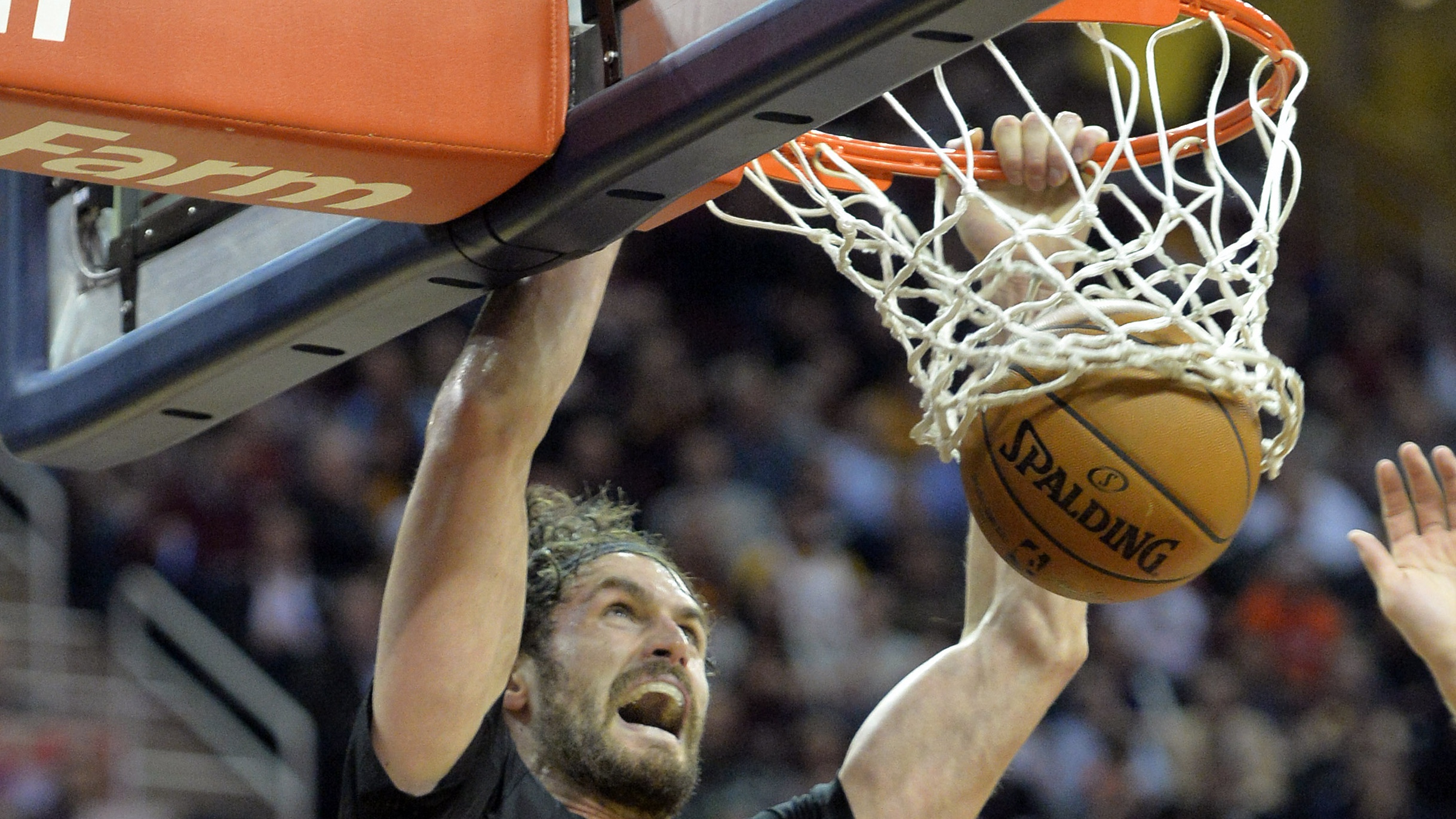 CLEVELAND (AP) — LeBron James had 33 points and 10 rebounds, and the Cleveland Cavaliers rallied from an 18-point first-half deficit to beat the Portland Trail Blazers 105-100 on Tuesday night.
Kevin Love added 18 points and a second-half lineup adjustment by coach David Blatt helped Cleveland break a three-game losing streak.
James, who didn't play Saturday in Miami to rest, scored 14 points in the fourth quarter, including a 3-pointer and a three-point play down the stretch. He shot 14 for 24 from the field.
Damian Lillard scored 33 points to lead Portland, which blew a late lead Monday in Milwaukee and appeared to run out of gas as Cleveland came back in the second half.
C.J. McCollum added 24 points for the Trail Blazers.
Love, who missed the morning shoot-around because he was ill, was 8 of 10 from the foul line. Matthew Dellavedova added 17 points.
Blatt benched center Timofey Mozgov at halftime and went with a lineup of James, Love and guards Dellavedova, J.R. Smith and Jared Cunningham, a combination that got Cleveland back in the game.
The Cavaliers took the lead briefly late in the third quarter and went ahead for good on Cunningham's fast break basket with 1:58 remaining in the period.
Cleveland extended the lead to 11 points in the fourth, but a four-point play, sparked when Dellavedova was called for a flagrant foul for throwing Mason Plumlee to the floor while battling for a rebound, cut the lead to 93-90.
James and Dellavedova hit 3-pointers and Cleveland hung on.
Lillard was 14 of 27 from the field with four 3-pointers.