Browns will start OTAs with Gordon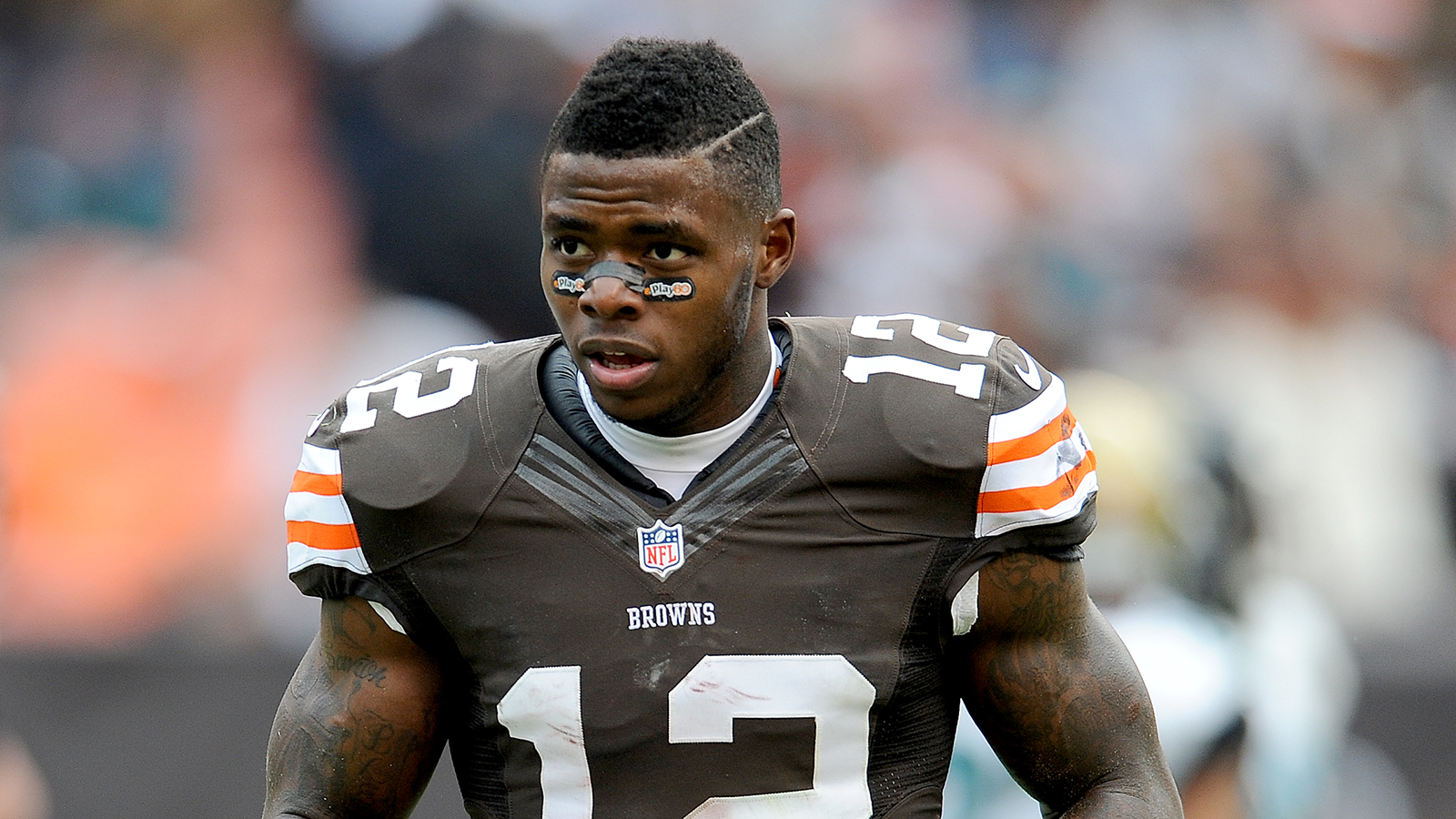 AKRON, Ohio — The Browns are taking to the practice field, and Josh Gordon will be with the team.
There will be first-team reps for rookie quarterback Johnny Manziel, too.
Gordon reportedly failed a drug test and is facing a suspension. Neither the Browns nor Gordon have a final answer on his status, and Browns coach Mike Pettine said Monday Gordon worked out with his teammates on Monday and would be on the field on Tuesday when the Browns begin organized team activity (OTA) practice sessions.
"We haven't heard anything from the league, so there's nothing to act on," Pettine said.
Pettine spoke Monday night at the annual Akron Browns Backers banquet, where Gordon was honored as the team's 2013 MVP but did not attend. He has not commented publicly on his situation.
Gordon was suspended two games last season but still led the NFL in receiving yards. The Browns have added veteran receivers Andrew Hawkins, Nate Burleson, Miles Austin and Earl Bennett in the offseason but Gordon has rare size and speed and will be difficult to replace.
"You have to be able to build a roster that can withstand losing a player — a star player or not a star player — for whatever that period of time is," Pettine said. "We're in the infant stages now, still, of building this team. We could have an injury, or something happens with Josh, or we get to training camp and someone goes down…we have to be in the business of building the best roster, having competition at all positions and having those next guys ready to step up and play."
Pettine told the crowd Monday night that Brian Hoyer is the Browns starting quarterback "and it's his job for somebody to take," but Pettine told reporters that Hoyer has not yet been medically cleared to participate in 11-on-11 drills.
Pettine said the offensive staff has discussed splitting the reps to create equal opportunity for Manziel and Hoyer throughout the spring and will chart the number of plays each quarterback gets with different receivers, tight ends and offensive line groups.
The Browns will have 10 OTA practice sessions over the next three weeks, three this week, three next week and four the following week. The offseason concludes for veterans with a mandatory, full-squad minicamp June 10-12.