Sunday Strategy & Red Zone return to SportsTime Ohio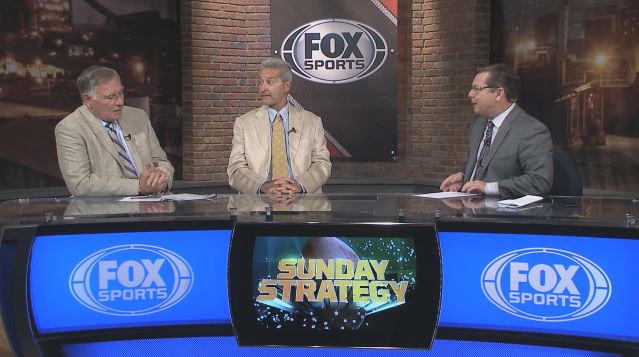 Sunday Strategy
· Debuts Thursday, Sept. 10th at 10:30 p.m. (or immediately following Indians Live Post-game)
· This weekly 30-minute roundtable discussion moves from topic to topic, previewing the Browns next game and discussing the opponent.
· A new show airs every Thursday following Indians coverage, then beginning Oct. 8th, at 6:30pm
· Hosted by Jim Donovan with Tony Grossi and Doug Dieken
Red Zone
· Premieres Monday, Sept. 21 at 8 p.m.
· This call-in show Mondays and Thursdays gives fans the opportunity to talk Browns with the area's most knowledgeable analysts.
o One-hour show every Monday at 8 p.m. hosted by Donovan, Dieken, and Grossi (no show on Sept. 28th due to Indians game)
o Two-hour show every Thursday at 8 p.m. starting Oct. 8th hosted by Andre Knott
Drennan Live
· Returns to Sunday nights starting Sept. 13th at 7 p.m.
· This two-hour version of Drennan Live will take fan phone calls and comments on that day's Browns game
· Hosted by Bruce Drennan