Cavaliers expected to sign Wiggins this week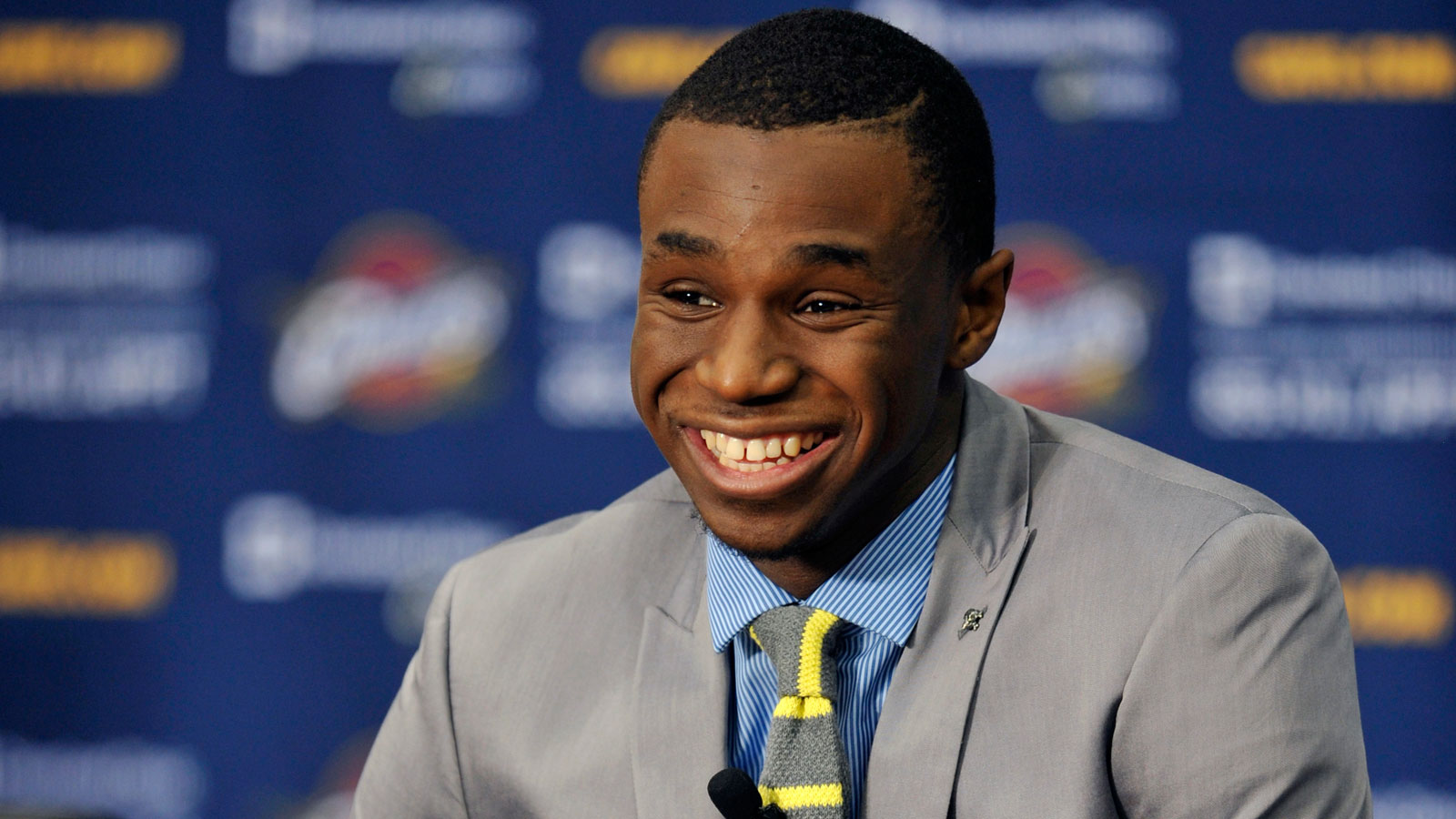 No. 1 overall draft pick Andrew Wiggins is expected to sign a contract with the Cavaliers this week, according to a report from ESPN.
The story falls in line with previous reports from FOX Sports Ohio, which indicated the Cavs were attempting to make some other moves to maximize the salary cap prior to signing Wiggins.
According to sources in the ESPN story, the Cavs "are merely exploring options for using their estimated $1.4 million in remaining cap space before signing Wiggins to a contract that will pay him in the neighborhood of $5.5 million as a rookie."
Wiggins has been at the center of trade rumors since LeBron James announced his decision to join the Cavs in free agency late last week. Several reports say the Cavs are offering Wiggins as part of package for Minnesota Timberwolves star Kevin Love.
However, multiple sources have told FOX Sports Ohio the Cavs are not making Wiggins available. One source said the Timberwolves' desire to include Wiggins in a potential trade have been a point of contention in the talks.
The Cavs could not trade Wiggins for 30 days after he signed a contract, but could still negotiate a deal during that period.
Also according to the ESPN report, the Cavs are continuing to wait on veteran guard Ray Allen, as previously reported by FOX Sports Ohio. It is believed the former Celtics and Heat shooting guard will either retire or join former teammate LeBron James with the Cavs.