Browns agree to terms with veteran receiver Nate Burleson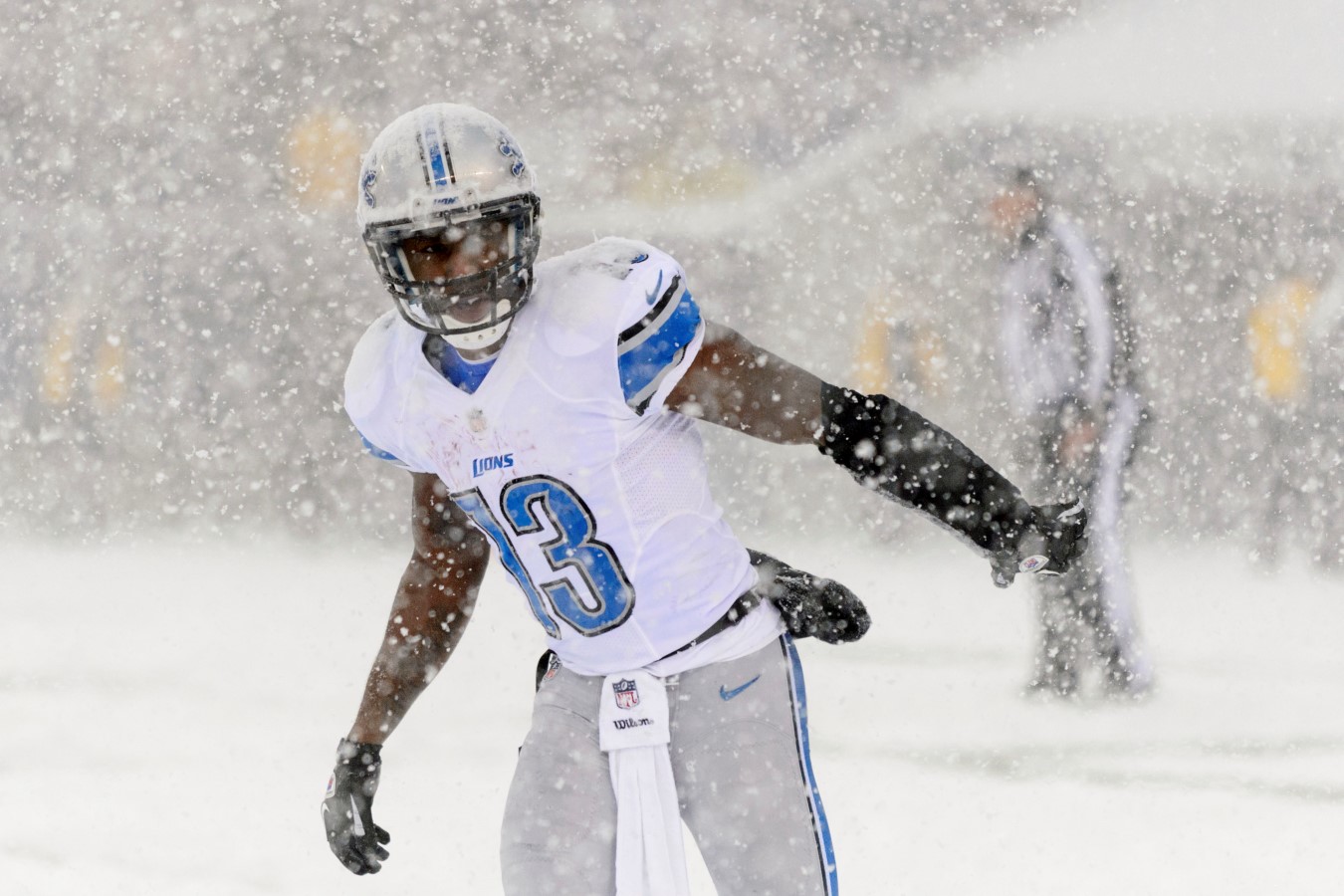 The Sammy Watkins watch might be on hold.
Then again, it might not.
Browns GM Ray Farmer announced Sunday night that the team had agreed to terms with unrestricted free agent wide receiver Nate Burleson.
Burleson, 32, is entering his 12th NFL season most recently with the Detroit Lions where he started opposite Pro Bowl receiver Calvin Johnson.
Burleson (6-0, 198 pounds) is expected to compete for the starting receiver spot opposite Pro Bowl receiver Josh Gordon held last year by Greg Little. Burleson has played in 135 regular-season games, with 103 starts.
Burleson caught 39 passes for 461 yards and one touchdown in nine games last season. He missed seven games after breaking his arm in two places in a one-car accident after he lost control of his vehicle when he tried to keep a pizza from falling off the front seat of his car.
Andrew Weber/USA Today Sports
CLEVELAND BROWNS
2013-2014 Results | Team Page
Standings | Stats | Roster | Injuries
Latest NFL news on FOXSports.com
Little caught just 41 passes for 465 yards with two touchdowns in a full season for the Browns.
In his career, Burleson has 457 receptions for 5,630 yards (12.3 avg.) with 39 touchdowns. He also has 40 carries for 257 yards.
Burleson was drafted in the third round (71st overall) by the Minnesota Vikings in 2003. He played three seasons with the Vikings, four with the Seahawks and the past four seasons with the Lions.
The Browns added wide receiver Andrew Hawkins as a slot receiver in free agency. Josh Cooper, Tori Gurley and Conner Vernon are still on the roster with Travis Benjamin and Charles Johnson both coming off ACL surgeries.
The signing of Burleson doesn't preclude the Browns from drafting a receiver like Watkins with the fourth pick in this year's draft, but the Browns are expected to select a receiver or two in what is considered a deep class of wide receivers.