Browns impressed with Pettine, Quinn high on their list
Adam Gase might be the top target for the Browns in their head coaching search, but as Joe Banner & Co. wait for the Broncos' playoff run to end, they're exploring other candidates.
The team is still very interested in Seahawks defensive coordinator Dan Quinn, who appears to be "more interested in the job than Gase", according to FOX Sports' Jay Glazer.
On Cleveland, Gase has always been top target but he's not thinking about any gig til Den is done and even then he may not be interested

— Jay Glazer (@JayGlazer) January 17, 2014
Quinn also high on their list and he's showing way more interest than Gase. Hearing Pettine's interview went well too

— Jay Glazer (@JayGlazer) January 17, 2014
Glazer also pointed out that Friday's interview with Bills defensive coordinator Mike Pettine went "very well", which echoes the sentiment of Pettine's daughter, who apparently tweeted about her father's interview Friday evening.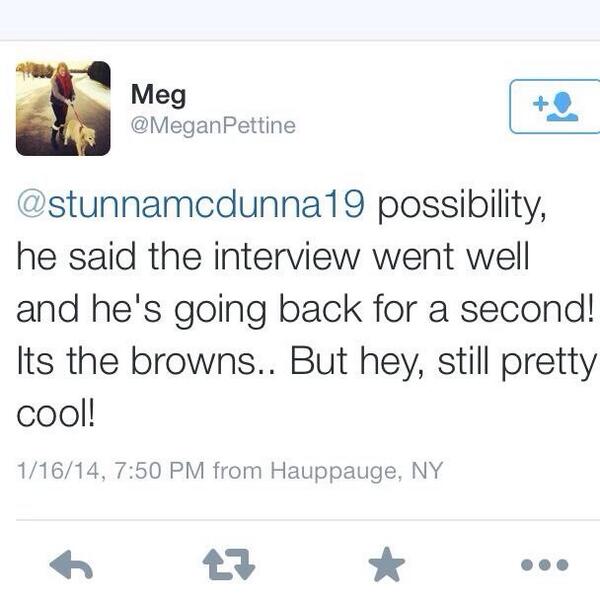 The account belonging to "@MegPettine" was deleted a few hours later. (Thanks to @PumpkinNation for the screen grab.)
Surely, dad couldn't have been too happy about her subtle shot at the Browns.