Brown calls out Cavs, who respond with surprise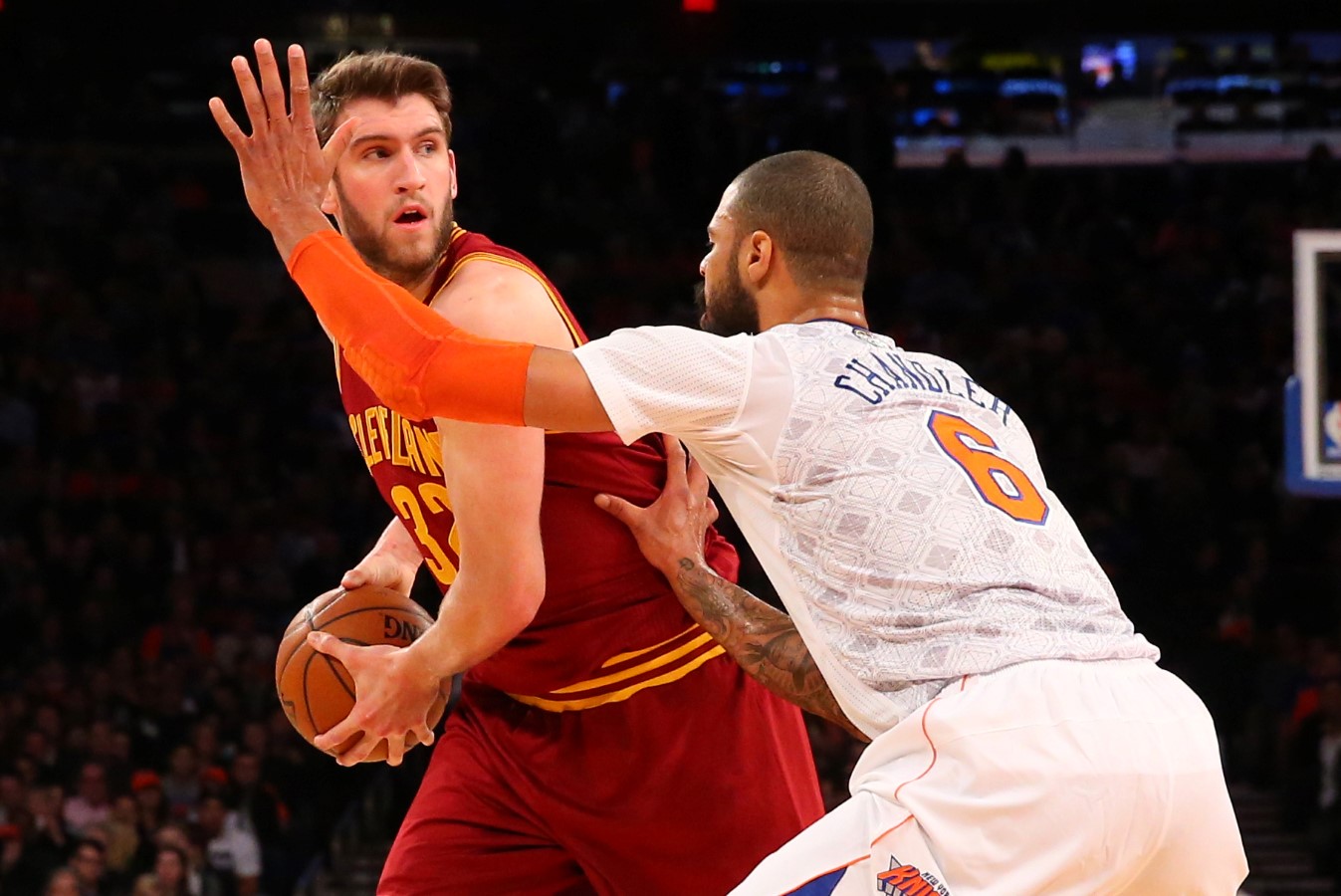 Mike Brown challenged the Cavaliers at halftime of Sunday's surprising 106-100 win at the New York Knicks.
Brown called the Cavs soft. He told them to man up. He was tired of thinking they were going through the motions in falling behind by 15 points after 24 minutes.
Guard Dion Waiters was more or less at the center of Brown's criticism. Waiters said he wasn't insulted. He actually appreciates it when his coach tries to motivate him, he said.
So the Cavs came out and gave the type of effort they've needed for some time. They played fearless, like they had nothing to lose. They've actually been doing that a lot more lately.
Jarrett Jack led the way, picking up his agressiveness after Waiters noticed the Knicks were keying on him. Waiters said he told Jack that Jack should take advantage, that Jack could take over.
So the Cavs did what their coach asked. They manned up — without Kyrie Irving, on the second night of a back-to-back, against Carmelo Anthony, on the road.
It may mean nothing in terms of the big picture, but after Saturday's home loss to Houston, Waiters indicated every game is a playoff game for the Cavs (27-44). It was good to see Waiters and the Cavs play like they really meant it on Sunday.
Let's not forget, this was a game the Knicks really, really wanted.
They had to be feeling good, too. They embarrassed the Cavs on national television earlier this season, leading to some speculation that Brown had lost his team. Soon after, the Knicks came to Cleveland and won on Zydrunas Ilgauskas night. On Sunday, they built a lead of 17 points.
This game was particularly important, because the Atlanta Hawks, owners of the eighth and final playoff spot in the Eastern Conference, had lost on Sunday afternoon. The Knicks are in the ninth spot and had a chance to significantly close the gap.
Instead, it was the Cavs who gained ground. The Knicks remain three back of the Hawks, and the Cavs went from 6½ back to 5½.
Now, again, it may not matter. For the Cavs, only 11 games remain. They probably need to win no fewer than nine if they hope to leapfrog both the Hawks and Knicks.
But if there was speculation Brown had lost the Cavs after the last trip to New York, there should be little doubt he got their attention for this one. Brown called out the Cavs, and they responded.
Jack finished with 31 points, two off his career-high. He also passed for 10 assists and connected on 13 of 19 shots. He was, in a word, fantastic. Jack has been wildly inconsistent and a source of frustration for fans for most of the season. But he seems to be grasping, little by little, how to play in a system that is quite different than the uptempo, score-at-will pace he experienced last season with Golden State.
If it's the playoffs or just next season, Jack adapting can only be considered a good thing, provided he can sustain it.
Waiters added 22 points and Luol Deng returned from a sprained ankle to contribute an underrated 13. And we shouldn't forget about the defense. It wasn't great, but the hobbling Deng and the gang did enough to keep Anthony in check when it mattered. Carmelo erupted for 32, but missed all five of his shots in the fourth quarter.
The Cavs return home Tuesday to face the Toronto Raptors, another team they can't seem to beat. But maybe this is the moment they've been waiting for. Maybe now Brown has really gotten through to them, and they can start paying back some of these opponents that have it coming.
For one night, at least, it looked like that can be the case.