Braxton Miller taunts Michigan with spring game attendance tweet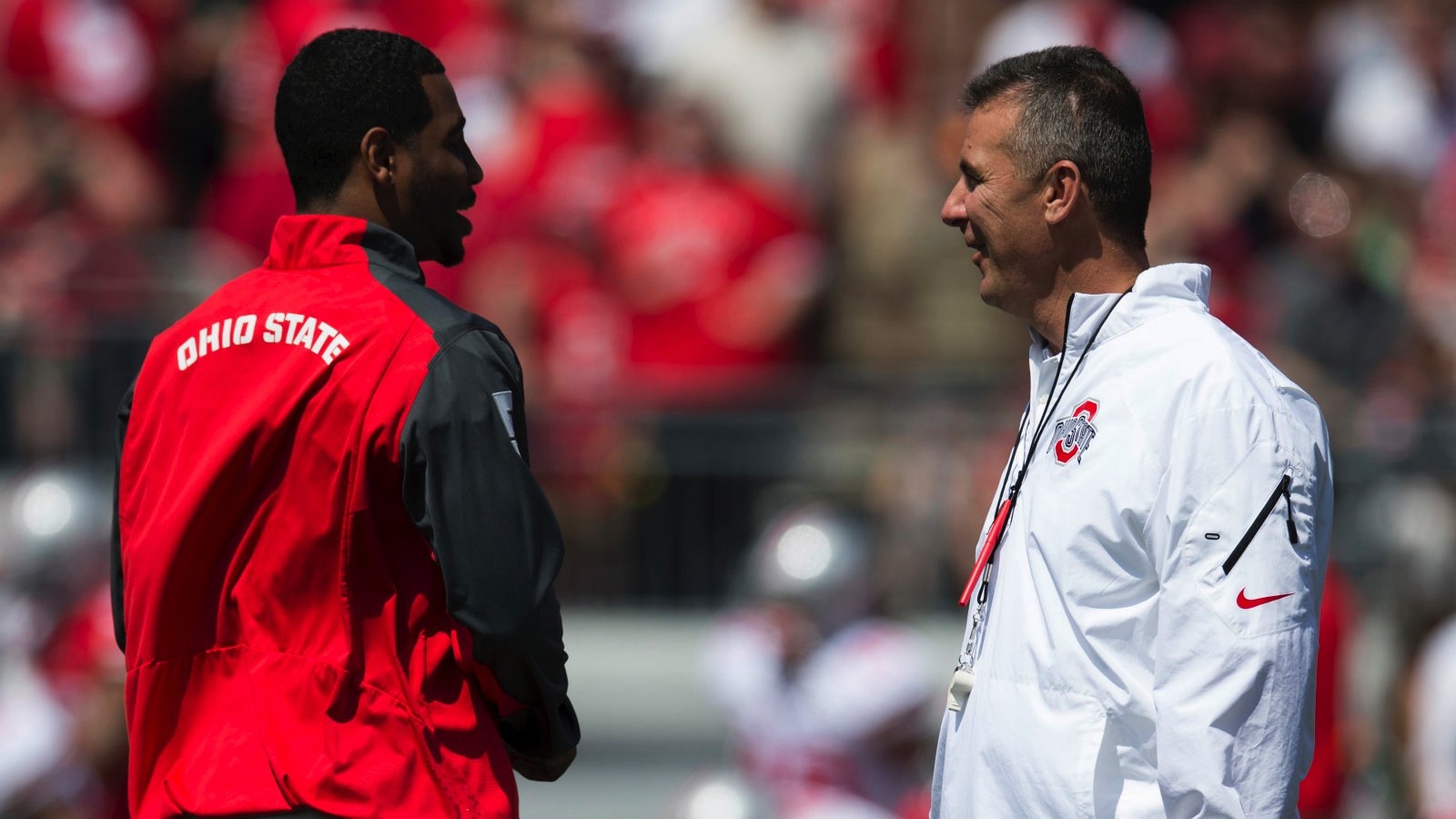 Braxton Miller didn't participate in Ohio State's spring game on Saturday, as he continued recovering from shoulder surgery.
Miller will return to the Buckeyes for his senior season, and he is 2-1 in the rivalry game against the Wolverines.
After the scrimmage, Miller took to twitter afterwards to let everyone know who he thinks has the best fans in the Big Ten.
— BRAXTON MILLER (@BraxtonMiller5) April 13, 2014
Ohio State reports 61,058 attended the annual spring game, which the 'Gray' squad won 17-7. Presale tickets cost $10, but the University dropped the price to $5 and had a nice walk-up crowd.
Michigan's game was free.
For the record, Penn State had the best spring game attendance with 72,000. Tickets were also free and included an autograph session.
Nebraska drew 61,772. Michigan was the only other Big Ten team to draw more than 10,000.