Bourn happy to be healthy and back in lineup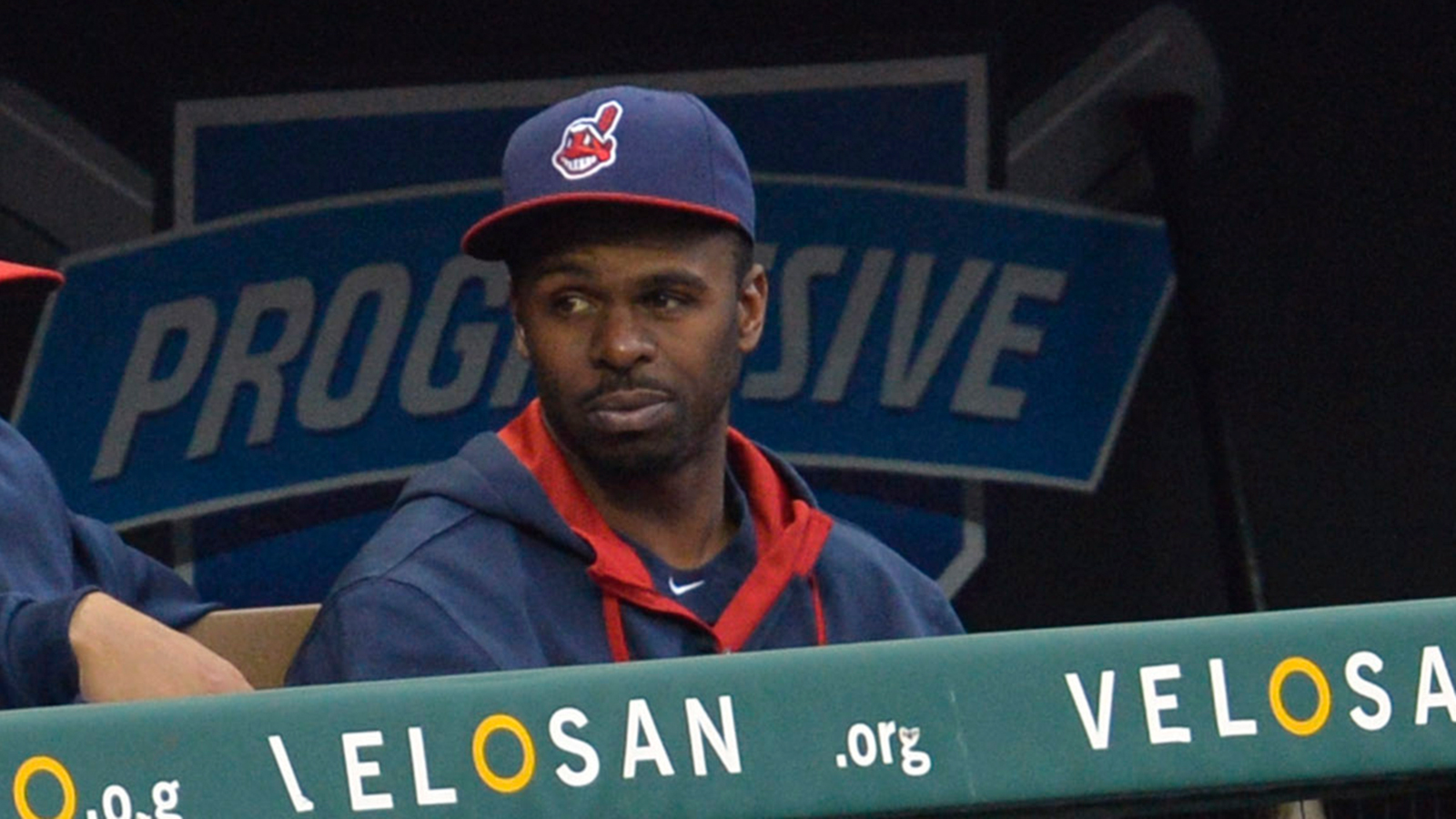 CLEVELAND — After not having the chance to put his name in the lineup the past five weeks, Terry Francona was happy to write Michael Bourn's name in for Saturday's game against Baltimore.
Bourn has missed the past 35 games due to a left hamstring strain that occurred on July 5 against the White Sox.
"I'm going to be happy to get out there. Hopefully my jitters wont get going too much, but I'm sure they will," Bourn said. "So you miss it while you're gone, just like anything in life. I'm just excited to be back and playing."
Bourn is batting .267 in 66 games and remains second in the American League in triples with nine. Jason Kipnis handled the leadoff duties and batted .238. The Indians have a .249 average from the No. 1 spot in the order, which is tied with the Reds for sixth worst in the Majors.
With Bourn returning, Kipnis goes to batting fifth followed by Yan Gomes, Lonnie Chisenhall, Zach Walters and Chris Dickerson. Michael Brantley moves back to center while Dickerson will play right for the first time this season.
"It's nice to have Bourney back but when you look at our lineup with Kip hitting fifth we've positioned ourselves where we have a thicker lineup," Francona said.
With Bourn not playing in Friday's 2-1 win in 11 innings, he is likely to be in the lineup for Sunday's series finally, especially with an off day on Monday.
Said Bourn about his hamstring: "I think I'm ready. I'm not going to try to hold back or anything (or) be easy on the bases. I just came back, but whatever the game calls for, I'll try to do it. Tonight will be my first test and I'm ready for it."
ROTATION UPDATE: With Monday's off day, Corey Kluber will get an extra day of rest. The right-hander will pitch Thursday's series finale at Minnesota with Trevor Bauer going on Tuesday and T.J. House on Wednesday.
Kluber could have gone on his normal day, which would be Wednesday, but with only one other off day (Aug. 25) before the Indians begin a run of 30 straight games, all parties decided it was best to give him the extra day.
"Moving him back a day is not going to affect anything and it will probably be the last time. Take the rest when you can get it and use it to your advantage," Francona said.
WALKING OFF: The Tribe's seven walk-off homers this season are tied for second most in a single season in team history. The 1995 team had nine.
With Mike Aviles' homer in the 11th, six different players have had walk-off homers for the Indians. According to STATS LLC, that is one shy of matching the Major League record shared by the 1963 Indians and '86 Padres.