Before the CBJ puck drops: Los Angeles Kings
[Have you registered for the FOX Sports Ohio Florida Flyaway? Win club seat tickets, signed pucks and perhaps even a trip to watch the Columbus Blue Jackets take on the Tampa Bay Lightning on April 11! Click here for more information, and to sign up!]
SCORING RANKINGS
Los Angeles
Goals for: 2.26 goals/game – 29th in the NHL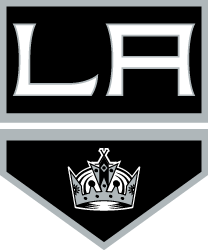 Goals against: 2.12 goals/game – 1st
Columbus
Goals for: 2.91 goals/game – 7th in the NHL
Goals against: 2.77 goals/game – 17th
SINCE WE LAST MET (On January 21):
The Blue Jackets dispatched the Kings, 5-3 at Nationwide Arena in the only other game the two teams will have played this season. (Again, I was on vacation and unable to see the game.)
Teams take time to build reputations. Those reputations also take time to crumble. For example, the Blue Jackets have historically been a "not very good" NHL team. Therefore, the CBJ are not taken seriously although they racked up 20 standings points in January alone and have overcome a slow start to be one of the league's elite teams in scoring. It'll change, just takes time. (And some playoff success would help, too.)
The Kings, on the other hand, are the 2012 Stanley Cup champions. Their core is largely intact from that team. Yet they are in the worst slump that we have seen from a team facing off against the CBJ in a long, long time. And look at those team statistics above. How does a team position itself as the absolute top in the league in goals against (ridiculous team defense, that's how) yet second worst in the league in goals for? Really, how is it possible to be so proficient in one area and so terrible in the other?
No wonder they're 1-8-1 in their last 10 games, no wonder the Kings are ground zero for pre-Olympic trade deadline rumors…and no wonder the Kings fanbase is rumbling about head coach Darryl Sutter wearing out his welcome in the City of Angels.
All that said, I note that the Kings ARE in third place in the Pacific Division – perhaps the toughest division in the NHL – which puts them in playoff position despite their 1-8-1 run in the last 10.
Top scorers in L.A. are:
– Forward Anze Kopitar (17 goals, 29 assists, 46 points)
– Forward Jeff Carter (20 G, 16 A, 36 pts.)
– Forward Mike Richards (7 G, 28 A, 35 pts.)
– Forward Justin Williams (14 G, 15 A, 29 pts.)
– Defenseman Drew Doughty (8 G, 21 A, 29 pts.)
In net, I'm presuming that Johnathan Quick will be starting as I have to think that the Kings will milk every last bit of skill out of him before he takes the ice for the United States in the Olympics. (Same philosophy toward the CBJ and Sergei Bobrovsky, who is the odds-on starter for Russia as well.) Quick is 15-13-2 with a .909 save percentage in 31 starts. Considering that the Kings are tops in goals against, I'm a little surprised that Quick's save percentage is as low as it is. Might he be getting bored back there in net, with the defense swiping pucks away before he has to play them?
WHY THIS GAME IS IMPORTANT:
Two games left until the Olympic break. While Jack Johnson surely has to be relieved that he's not going to face hazards like falling light fixtures, rabid dogs and "inconvenient" surveillance cameras over the next two weeks in Sochi, he and his team realize that they're in position to sweep their West Coast trip. None of these teams are gimmes, but beating the Anaheim Ducks in fine fashion made a six-point trip a real possibility. The New York Rangers, who have two games left before the break as well (Edmonton and Pittsburgh), are only three points up on Columbus for the second place seed in the Metropolitan Division. I don't think that the CBJ leapfrogging the Rangers is likely between now and the time that the NHL airlift to Sochi – bring light bulbs, guys, and ziploc bags! – takes off, but the margin can be tightened that much more.
Yes, I'm saying it: Two more wins before the end of the week, and we've got ourselves a bona fide playoff chase in Columbus…the first one since 2009.
WHO I'LL BE WATCHING:
When you're facing the best team defense in the league, I don't care what the last 10 games looked like for them. They're still the best team defense in the league. That means that the best offensive line had best show up ready to play great hockey. Boone Jenner, Nathan Horton and Ryan Johansen…are you up to the task?
(You just wait: Nick Foligno will drop another couple goals in…including the game winner. Of course that will happen.)
Also, I'll be watching the timekeeper at the Staples Center. Because the clock is always an adventure in L.A., be it in the Kings' favor or to their detriment.
YOUR FOX SPORTS OHIO BROADCAST INFORMATION:
Have you started your late-night coffee yet? Did you get your six-pack of energy drinks? Because this is a late, LATE game in Los Angeles, meaning:
– Brian Giesenschlag and friends offer up "Blue Jackets Slap Shots" at 9:30PM.
– Brian and Dan Kamal bring you the "Blue Jackets Live Pregame" at 10PM.
– The puck drops at (ugh) 10:30PM, with Jeff Rimer and Bill Davidge on the call.
– Brian and Dan return immediately following (1AM?) for "Blue Jackets Live Postgame" with insight and analysis.
– Brian's "Blue Jackets Slap Shots" has an encore presentation at 1:30AM.
Our team only plays in Los Angeles once this season, everyone, so start your caffeine now! Go Jackets!