Axford talks Oscar perfection, Francona on facing Russell Wilson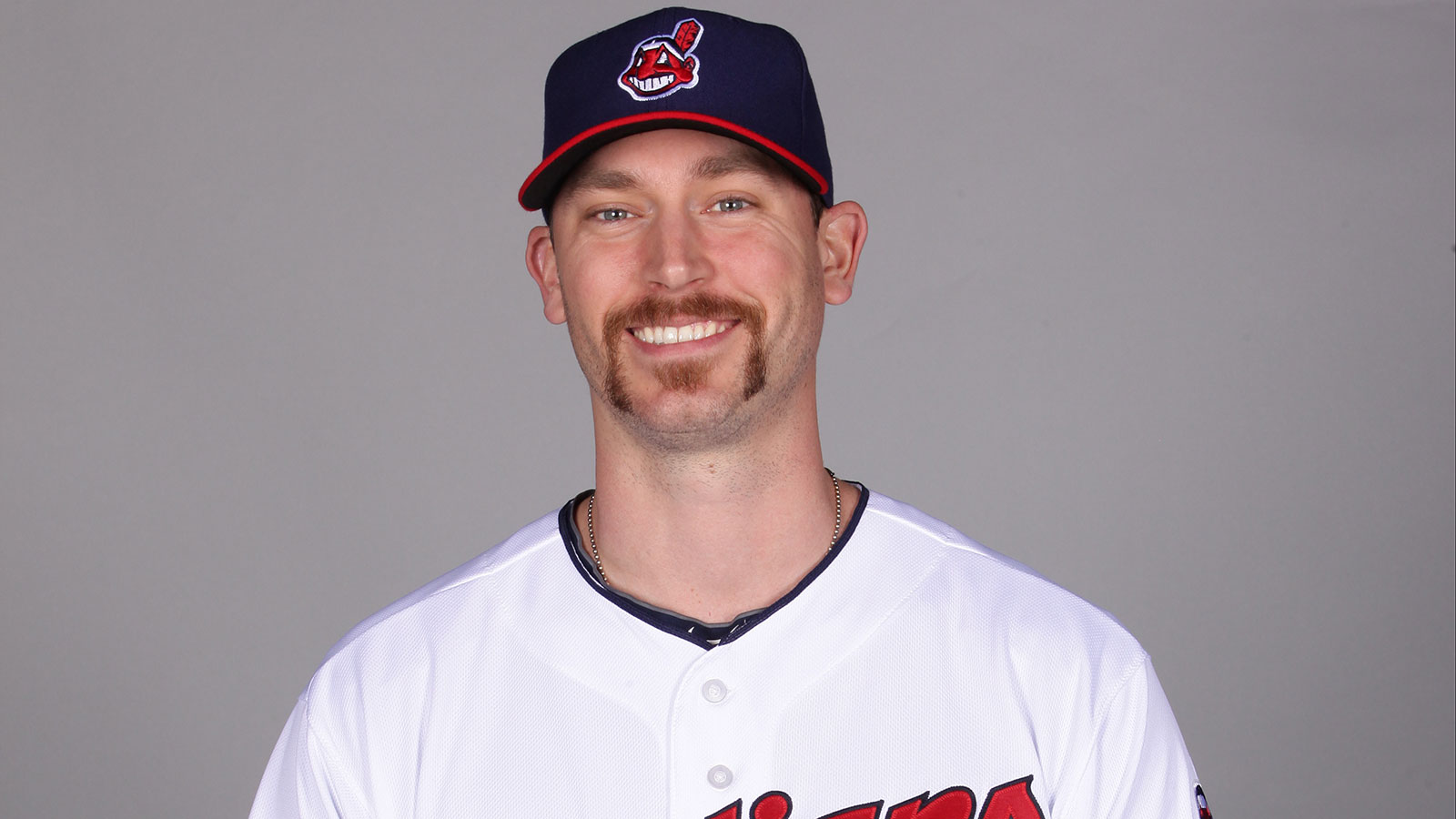 The day after gaining increased notoriety by going 18 of 18 on his Oscar picks, Indians pitcher John Axford met with reporters at the team's complex before Monday's game in Surprise, Ariz., with the Texas Rangers.
Axford said he gained 2,500 new followers on Twitter the past day due to the online notoriety and it quickly being picked up by other outlets.
"It was fun. I was actually watching it online. I wasn't watching it live," Axford said. "I was getting updates from people on Twitter. By the time it got to 14, I got 14 right last year and it kept going. Then it got a little more intense. When I was 16 for 16, I just assumed I had it locked because Matthew McConaughey and '12 Years a Slave' were locks."
This is the fourth year that Axford has done Oscar predictions. The first year he did only 13 categories. He said he included Best Score and Song in 2012 because Trent Reznor was one of the nominees and Axford wanted to see him win. After getting 14 of 15 last year, Axford added a couple more categories this year.
The only category Axford missed last year was Best Director, and he said he was torn over his choice this time.
"In all honesty I would have loved to seen Steve McQueen ('12 Years a Slave') win. He's one of my favorite new directors but as I said on my Twitter feed I have a soft spot for Alfonso Cuarón. He did such a great job with Gravity. If you see some of the behind-the-scenes things and what he had to have the actors accomplish, he did a remarkable job. Plus he did a remarkable job on one of my favorite movies 'Children of Men.'"
After going 18 of 18 this year, Axford said he is likely to do all 24 categories next year. As for making predictions on the NCAA Basketball Tournament, which begins in two weeks, don't go to Axford.
"I'm pretty terrible actually. You don't want me to do those. I don't watch college basketball. I pretty much go by the numbers," he said.
Manager Terry Francona said he heard about Axford's Oscars prowess this morning and hopes it extends to the mound this year. Axford pitched the fifth inning in last Friday's Cactus League game against the Reds, where he struck out two and walked one.
Said Francona of Axford: "He's a good kid. I think he's happy being here and he is looking forward to the opportunity to close out games and prove that he can be more of what he was when he had 46 saves (for Milwaukee in 2011)."
———
David Richard/USA Today Sports
Way 2 Opening Day
Preseason baseball LIVE on SportsTime Ohio

Spring Training Game 5 — Indians (3-1) at Rangers (1-2-1), 3:05 p.m.

The lineup:

Nyjer Morgan CF

Mike Aviles 2B

Lonnie Chisenhall 3B

Ryan Raburn RF

Jason Giambi DH

Jeff Francoeur LF

David Adams 1B

Elliot Johnson SS

Luke Carlin C

On the mound

Corey Kluber gets the start. In his first action of Spring Training last Thursday against the Reds, he gave up two hits along with a pair of runs. After Kluber, it will be Carlos Carrasco, Vinnie Pestano, David Aardsma, Josh Outman, Blake Wood and CC Lee. This will be Pestano's game action this season.

Francona said Justin Masterson pitched two innings in a simulated game on Sunday and did fine. "He went out, got his work done and did it right," Francona said.

Number of the Day

5: Home runs by the Indians, which is second in the Cactus League. Milwaukee leads with eight.

About the Rangers

Texas is 1-2-1 in Cactus League play. Former Indians outfielder Shin-Soo Choo, who was with the Tribe from 2016-12, returns to the lineup today after sitting out Sunday's game against the White Sox due to arm soreness. … Colby Lewis gets the start for the Rangers and will be followed by Nick Tepesch, Jimmy Reyes, Randy Henry, Doug Mathis, Pedro Figueroa, Aaron Poreda and Matt West. … Russell Wilson, who led the Seahawks to a win over the Broncos in Super Bowl XLVIII, worked out with the Rangers this morning and is scheduled to be in uniform Monday. Wilson was selected by Texas from Colorado in the Class AAA phase of the MLB Rule 5 Draft this past December. Francona was jokingly asked by Tribe reporters if he was going to try to blitz Wilson off the edge if he got in the game today. "That was one I wasn't ready for," Francona said. "I kind of hope he plays. Are you allowed to get autographs?"