Trip to the 2014 Special Olympics USA Games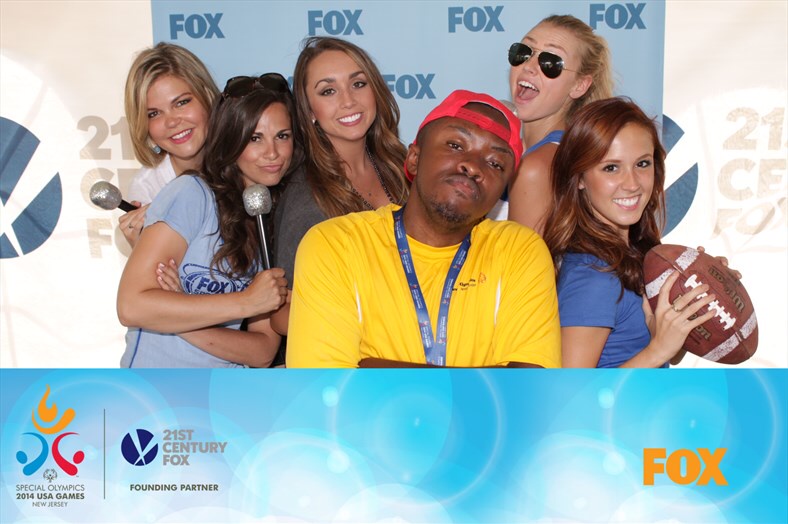 I was honored to represent Fox Sports Ohio this past week at the 2014 Special Olympics USA Games in New Jersey. The games featured 3,500 athletes from around the country showcasing their awe-inspiring talents in various sports including, softball, tennis, soccer, swimming and more. It was especially fun to meet and cheer on so many athletes participating from Ohio. Team Ohio was made up of 64 Special Olympics athletes hailing from all over the Buckeye state and who I'm happy to report brought home 26 gold, 18 silver, and 9 bronze medals! O-H-I-O!
Here are a few of my most memorable moments from attending the Special Olympics…
1. The most memorable moment at the 2014 USA Special Olympics for me was having the privilege to present medals to athletes during the medal ceremonies. I will always remember the feeling of admiration I felt for the incredible athletes there as I placed the medals around their necks and shook their hands.
2. Another very cool moments was when I had the chance to go cheer on the Team Ohio softball team against the hometown favorite, Team New Jersey. While I was watching the game, I met some parents of the athletes participating and heard fascinating stories about how important sports are in the lives of their children. It was so much fun cheering on the team with them. And boy what a WIN for Team Ohio! They ended up beating New Jersey twice during the week and went on to win GOLD!
You can hear more about this trip Monday, June 30th at 7:00pm on FOX Sports 1.