Grades and analysis of Vikings 2015 NFL Draft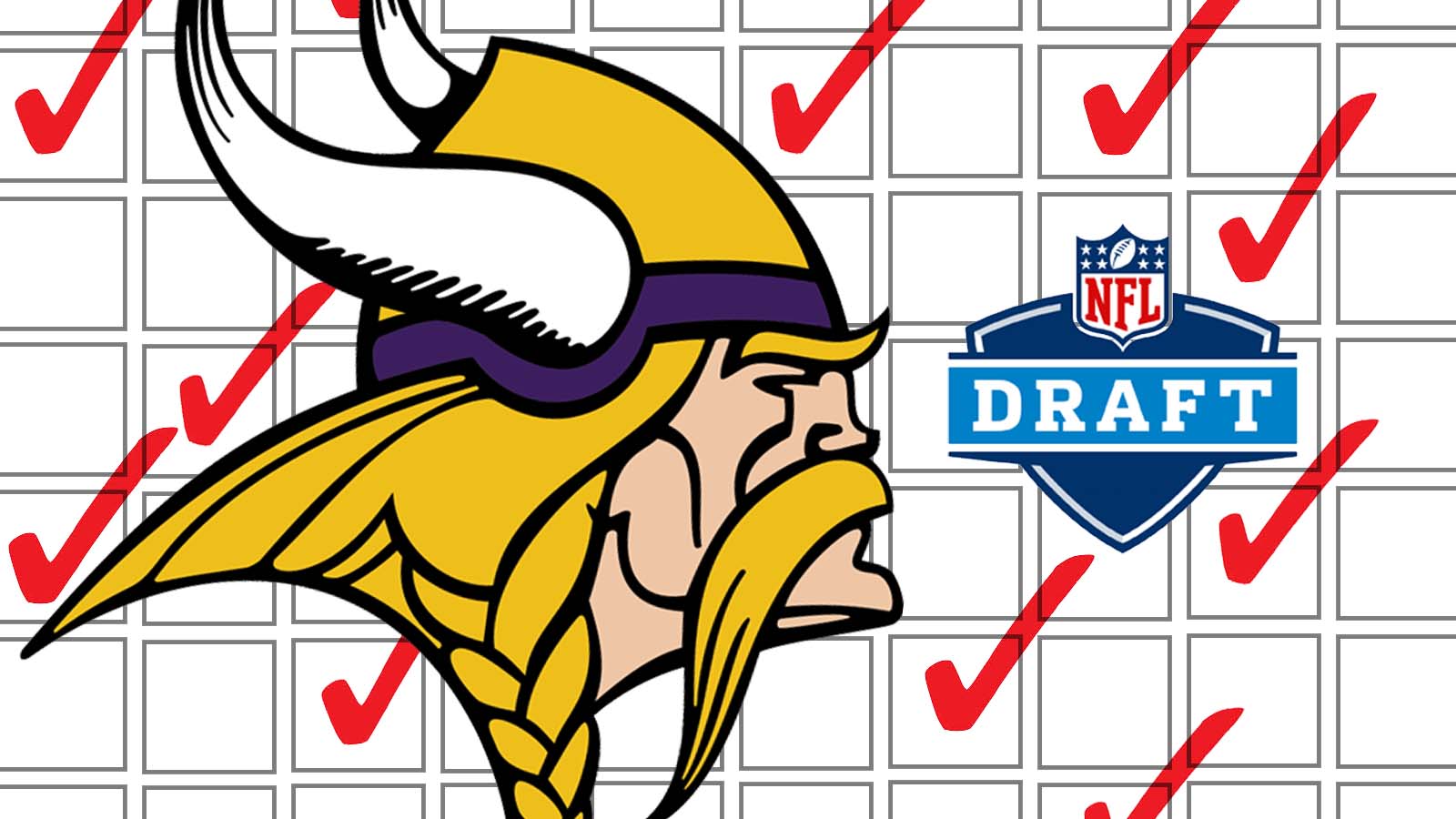 The 2015 NFL Draft is over and of course people are quick to judge how teams did.
Normally, you really need three or five years to grade a class (like we did here and here).
· Round 1, Trae Waynes: B+. "This is the best corner in the draft and Mike Zimmer loves corners. He and Xavier Rhodes will form a nice duo in Minnesota."
· Round 2, Eric Kendricks: B+. "The Vikings add him to Anthony Barr to give them a nice, young defense. There is a lot of talent on that side of the ball; Mike Zimmer has to be thrilled."
· Round 3, Danielle Hunter: B-. "This is a name that kept coming up from scouts late in the process. He is a long edge player who will give the Vikings another young defender to build around."
· Round 1, Trae Wayne: A-. "It was either Trae Waynes or DeVante Parker, and either would've made a ton of sense. But whereas Parker was the No. 3 receiver, Waynes was the top cornerback on the board. With that in mind, doesn't it seem like a huge steal that the Vikings were able to obtain the No. 1 corner in the draft with the 11th pick? This is a strong choice, as Waynes fills a need as a starter across from Xavier Rhodes. The Vikings had to find another corner to help them against all of the talented receivers on Green Bay, Chicago and Detroit."
· Round 2, Eric Kendricks: A+. "He should've been the first inside linebacker off the board, so he's an absolute steal in the middle of the second frame. He fills a huge need for Minnesota in the middle of its defense."
· Round 3, Danielle Hunter: B+. "Hunter isn't much of a football player right now, but he has the athleticism to develop into a strong starter. The good thing is that Hunter doesn't have to play much right away. He'll have time to eventually emerge as a key player down the road."
· Round 4, T.J. Clemmings: A. "He's a potential starting left tackle with plenty of upside."
· Round 5, MyCole Pruitt: B. "The highly athletic MyCole Pruitt fits the range as a fifth-round prospect, and he could eventually evolve into a starter."
· Round 5, Stefon Diggs: B+. "Diggs had injury issues in Maryland, but he could develop into a No. 2 wideout if he can stay healthy. He'll also be able to contribute as a return specialist, if needed."
· Round 6, Tyrus Thompson: B. "Tyrus Thompson battled through injuries this past season and struggled at times as a result. He has the talent to be chosen at this spot, or perhaps even earlier, but he has some work-ethic concerns. If Thompson can get his act together, he could be a decent swing tackle for the Vikings down the road."
· Round 6, B.J. Dubose: C. "Dubose will serve as a run-stopping left end if he makes the roster, but I'm not so sure he will. The Vikings could've done better with this selection."
· Round 7, Austin Shepherd: B-. "I felt that Austin Shepherd had a chance to be drafted, and I had him as a sixth-round prospect at one point. The Vikings must have agreed on his value, but I'm not sure where he fits in with all the players at the position currently on the roster."
· Round 7, Edmund Robinson: B. "As for the fit, I'd like it more if the Vikings didn't already spend two selections on linebackers. It'll be tough for Robinson to make the final roster."
· Round 4, T.J. Clemmings: A. "The value here is phenomenal. First-round talent with injury concerns but is very athletic with huge upside."
· Round 5, MyCole Pruitt: B. "One of the more intriguing smaller school prospects in the draft. Crazy production and experience. Athletic, hands catcher who needs work on routes and blocking."
· Round 5, Stefon Diggs: B. "Former five-star high school recruit who's electric with the ball in his hands. Battled trouble and injuries throughout career. Would have higher grade but he´s more of a playmaker than wide receiver, similar to Cordarrelle Patterson."
· Round 6, Tyrus Thompson: C. "Massive, mauling type of offensive lineman who has sneaky athleticism but disappears far too often. Drafted off size/athleticism."
· Round 6, B.J. Dubose: C+. "Dubose has the frame and strength to hold up at the point of attack but is lacking in leverage utilization and is a non-factor versus the pass."
· Round 7, Austin Shepherd: C-. "Big, mean SEC lineman who is very limited movement wise but is coachable and will be an positive addition in practice."
· Round 7, Edmond Robinson: B-. "From a tiny school (Newberry) and is as freakishly skinny as he is long. Athletic specimen who is boom or bust."
Follow Dave Heller on Twitter