Wolves' Pekovic to miss entire 2016-17 due to ankle pain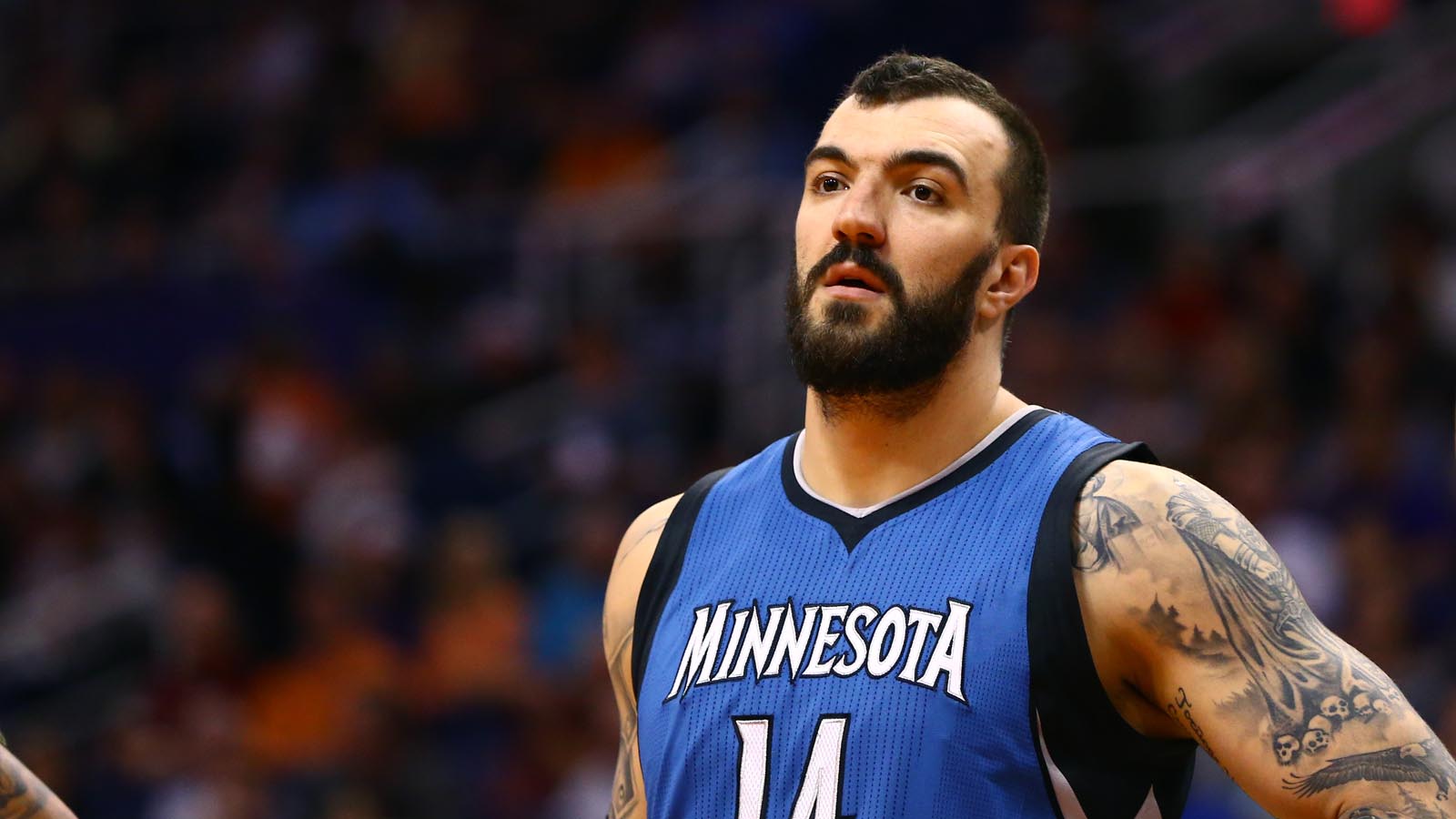 The Minnesota Timberwolves today announced that center Nikola Pekovic will miss the entire 2016-17 season due to recurring right ankle pain. A determination about future seasons will be made at a later date.
Pekovic, 30, has played parts of six seasons with the Wolves after the team drafted him with the 31st overall pick in the 2008 NBA Draft. In 271 career games, the 6-11 center owns averages of 12.6 points and 6.7 rebounds in 24.9 minutes per contest.
Timberwolves announce coaching, front office hires
The Minnesota Timberwolves have announced a number of additions to their front office and coaching staffs, including assistant general manager Noah Croom and director of player personnel Brian Pauga.
The Wolves made the announcement on Sunday night, two days before they open their first training camp under new president and coach Tom Thibodeau and new GM Scott Layden.
Also announced were Thibodeau's assistants. Ryan Saunders, son of the late Flip Saunders, and Vince Legarza were retained from the previous staff. Longtime Thibodeau confidante Andy Greer was hired away from Toronto. Rick Brunson, who worked for Thibodeau in Chicago, also joined the staff along with shooting coach Peter Patton, who worked under San Antonio Spurs shooting guru Chip Engelland.
The Wolves hold their annual media day on Monday.