Midweek Stock Report: Kendricks, Hunter spark Vikings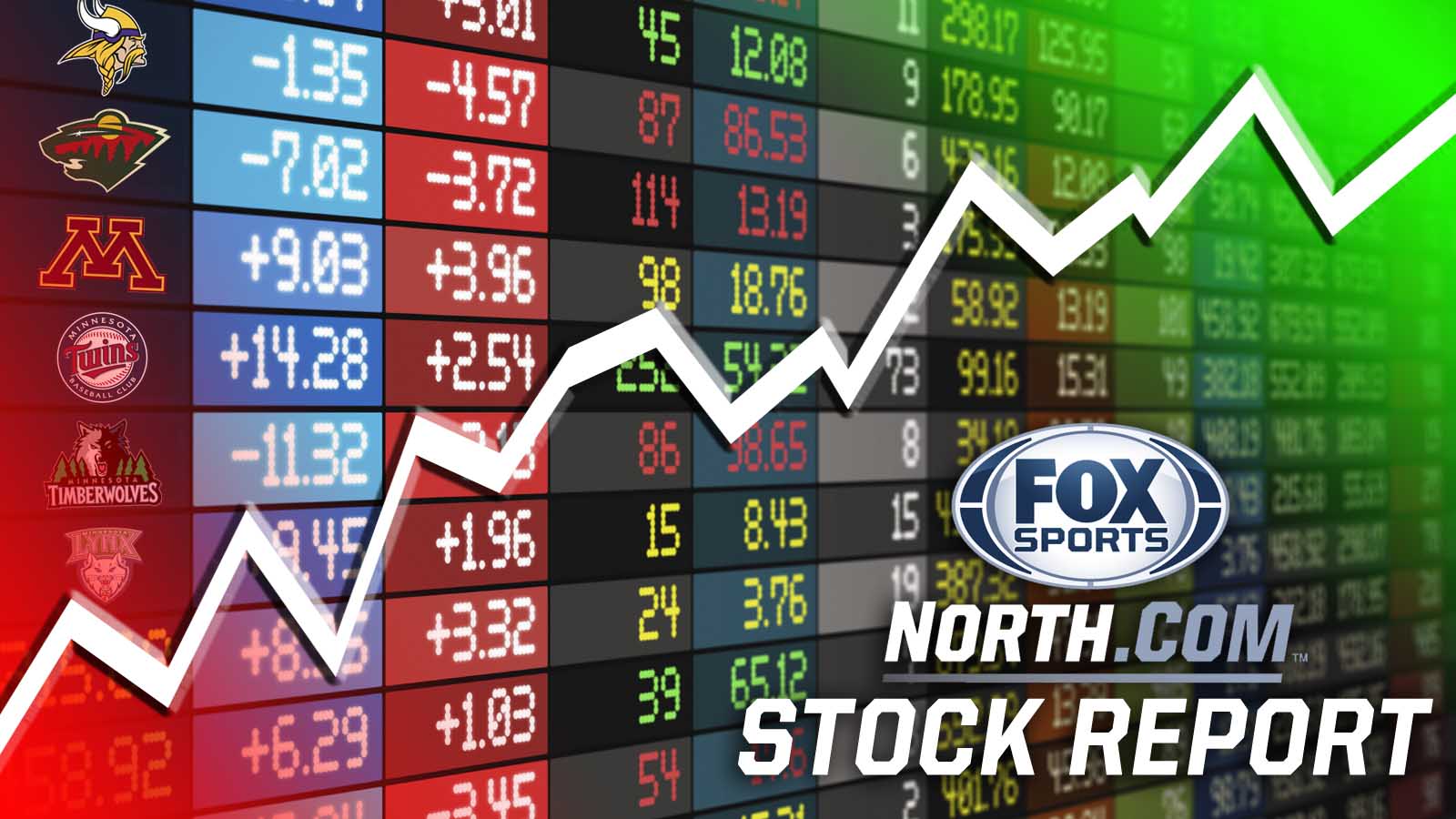 Every Wednesday, FOX Sports North takes a look at which athletes' stock is trending up and whose is trending down.
In other words, who is heating up (and setting American League records) and who is cooling off.
With that in mind, let's take stock of the current Minnesota sports scene.

Eric Kendricks, Vikings linebacker
Kendricks was named the NFC Defensive Player of the Week after jump-starting a Vikings' comeback in a 26-15 win over the Tennessee Titans. After an anemic first half that saw the Titans jump out to an early lead, Kendricks snapped up a pass from quarterback Marcus Mariota in the third quarter, registering his first career interception and taking the ball 77 yards to the end zone for his first career touchdown.
Stefon Diggs, Vikings receiver
Diggs was quarterback Shaun Hill's favorite target against the Titans, racking up seven receptions on nine targets to lead all receivers with 103 yards. He didn't find the end zone, but Diggs was all over the field on Sunday.
Danielle Hunter, Vikings defensive end
The Vikings were up just 15-10 early in the fourth quarter, before Hunter strung together a dominant three-drive sequence to extend Minnesota's lead. He returned a Mariota fumble 24 yards for a touchdown, before holding running back DeMarco Murray to a short gain on first down and sacking Mariota for 10 yards on the Titans' next drive.
Mitch Leidner, Gophers quarterback
After a shaky start against Oregon State in the season opener, Leidner led the Gophers to a decisive win over Indiana State in Week 2, completing 20 of 30 passes for 295 yards and four touchdowns. Leidner rushed 13 times in the opener but took off just three times for nine yards against the Sycamores.
Brian Dozier, Twins second baseman
Dozier's amazing second half continued on Monday, when he hit his 40th home run of the season in a loss to the Detroit Tigers. The veteran is the first second baseman in the history of the American League to hit 40 home runs in a single season, surpassing New York Yankees great Alfonso Soriano's record of 39. He now trails only Hall of Famer Rogers Hornsby (42) and All-Star Davey Johnson (43) for the MLB record.

Blair Walsh, Vikings kicker
Whether he still has some rust to shake off or last season's playoff loss has affected his performance, Walsh struggled with consistency against the Titans. Walsh connected on four field goals, but missed back-to-back kicks early: a game-tying 37-yarder in the second quarter and a 56-yarder to end the first half. He also missed an extra point in the third quarter.
Charles Johnson, Vikings receiver
Johnson played on 78 percent of the Vikings' offensive snaps against the Titans but had just one catch for five yards. Despite the lack of production Johnson was targeted six times, trailing only Diggs and tight end Kyle Rudolph.
Jose Berrios, Twins pitcher
Berrios got his 11th start of the season on Sunday but didn't make it out of the third inning. He allowed five runs (three earned) on three hits, including his 10th home run. Berrios logged just one strikeout in the loss, while walking four batters.
Follow Ryan Lund on Twitter