FOX Sports North Upcoming Events
Minnesota United Playoff Tickets
Minnesota United's first ever MLS playoff game is Sunday, October 20 as they take on the LA Galaxy.  Tickets go on sale to the general public on Friday, October 11 at 2PM.
Visit SeatGeek.com for details.
Girls on the Run Twin Cities Fall 5k
Sunday, November 10 at Mall of America
Girls on the Run is building strong and confident girls in the Twins Cities and YOU can make a difference! Sunday, November 10 join FOX Sports North for the Girls on the Run Fall 5K at Mall of America, enjoy pre- and post-race activities and more.
Register at GOTRTwinCities.org.
Gopher Hockey Cub Family 4-Pack
Cub Family 4-Packs, welcomed by FOX Sports North, are now available for select games during the 2019-20 Gopher Hockey Season.  Starting at just $50 for Women's Hockey and $90 for Men's Hockey, fans receive 4 tickets to the game, 4 popcorns, 4 hot dogs, 4 soft drinks, plus a voucher for $5 off $50 or more at Cub!
Visit GopherSports.com for details.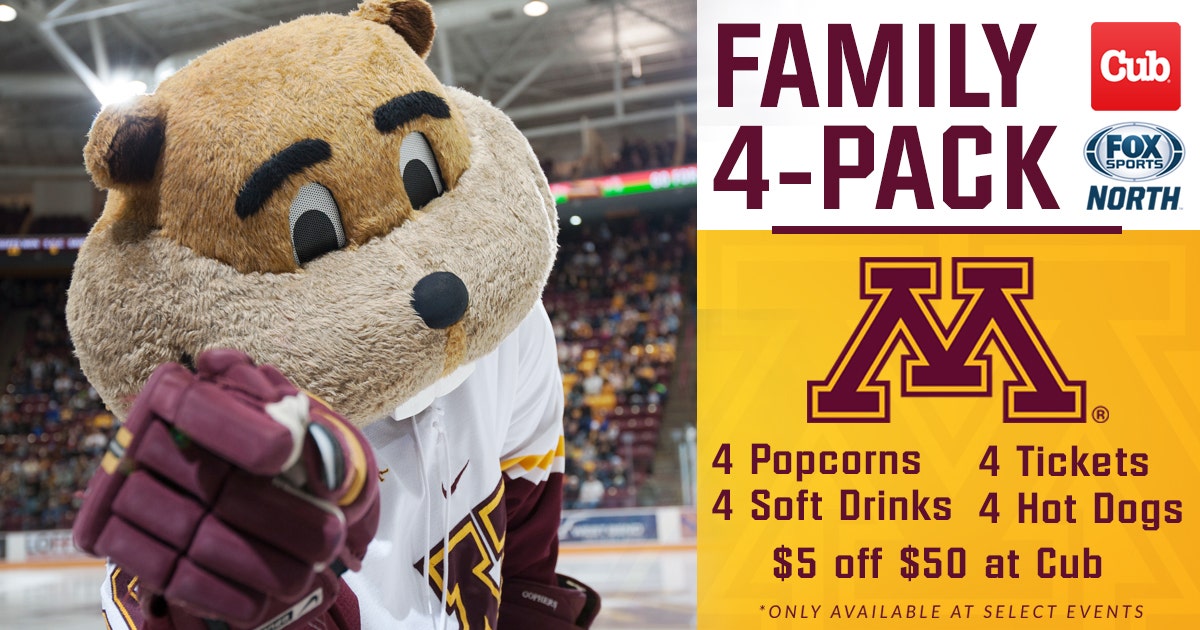 Minnesota Wild Family Pack presented by FOX Sports North
Get the family together for a night out with the Wild and the FOX Sports North Family Pack. Tickets start at $45 and include a ticket to the game, hot dog, chips and soda.
8th Annual Moustache Run
Saturday, November 30, beginning at 8:30AM
It's never too early to start thinking about men's health, especially prostate health.  Join FOX Sports North for the 8th Annual Moustache Run on Saturday, November 30 and show your support for men's health while generating awareness for prostate and other men's cancers.
Right now, FOX Sports North viewers can save $5 on early registration with code FSN19.
For more info or to register, visit MoustacheRun.com.