All 5 Minnesota college hockey programs ranked in national poll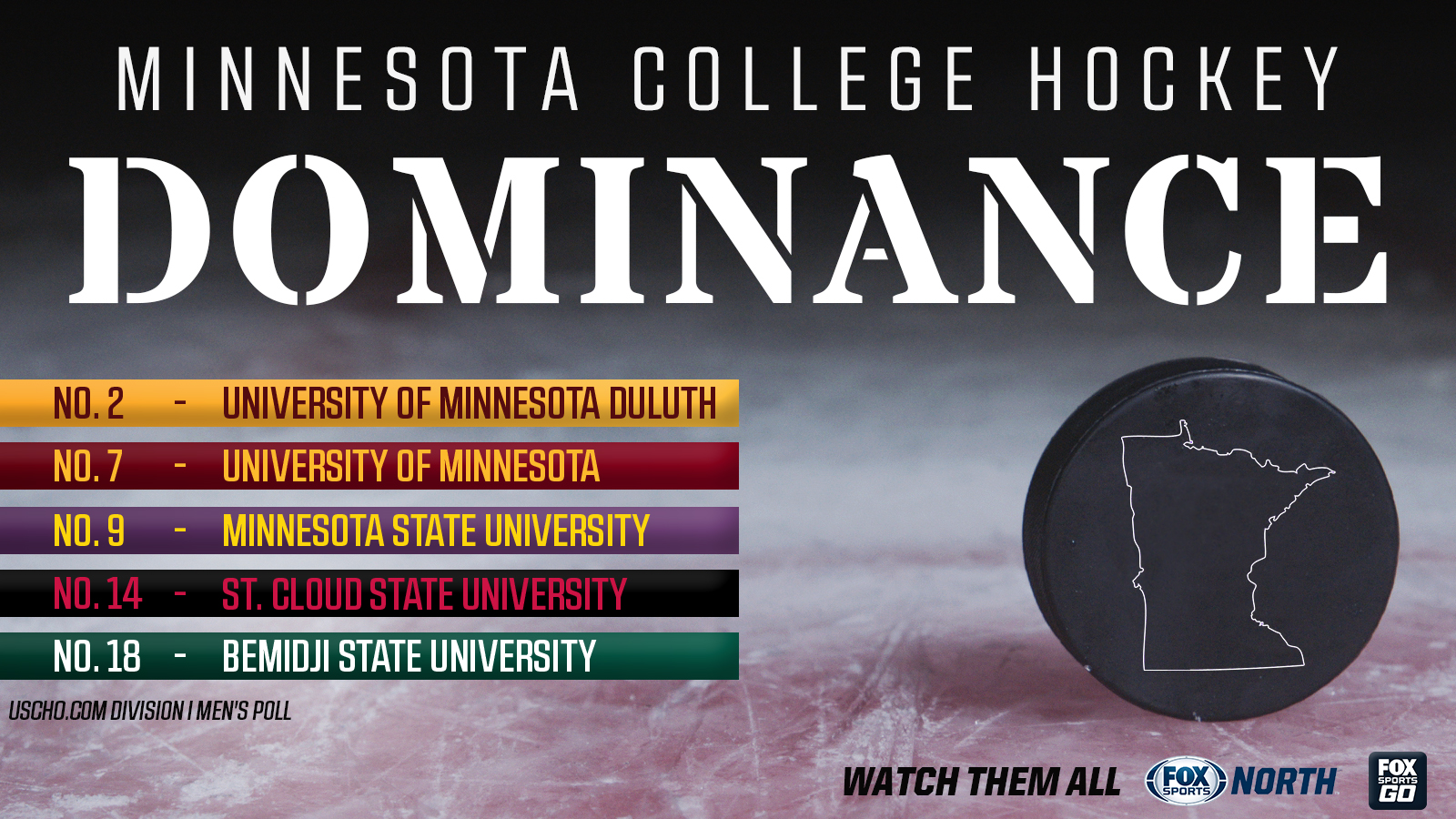 All five Minnesota college hockey programs are back in the spotlight this week.
College hockey on FOX Sports North
Minnesota Duluth, Minnesota, Minnesota State, St. Cloud State and Bemidji State cracked the 20-team USCHO poll for the first time in at least half a decade.
The poll is determined by a pool of 50 voters that includes college hockey coaches, media members and scouts.
It's Bemidji's first USCHO ranking since March 22, 2010, the year of their last trip to the NCAA tournament.
The Beavers improved to 4-0-0 with a sweep of Northern Michigan, while the Bulldogs jumped all the way to No. 2 after splitting with Notre Dame.
Minnesota improved to No. 7 after an exhibition win over the U.S. Under-18 team, while the Mavericks swept the Huskies on the road to provide the poll's biggest shift, moving up five spots to No. 9 while dropping SCSU seven spots to No. 14.
Minnesota, UMD and SCSU have been fixtures in the poll over the years, while MSU has been a reliable presence over the last several seasons.