Zach Bogosian injury update: Sabres defenseman out weeks with MCL sprain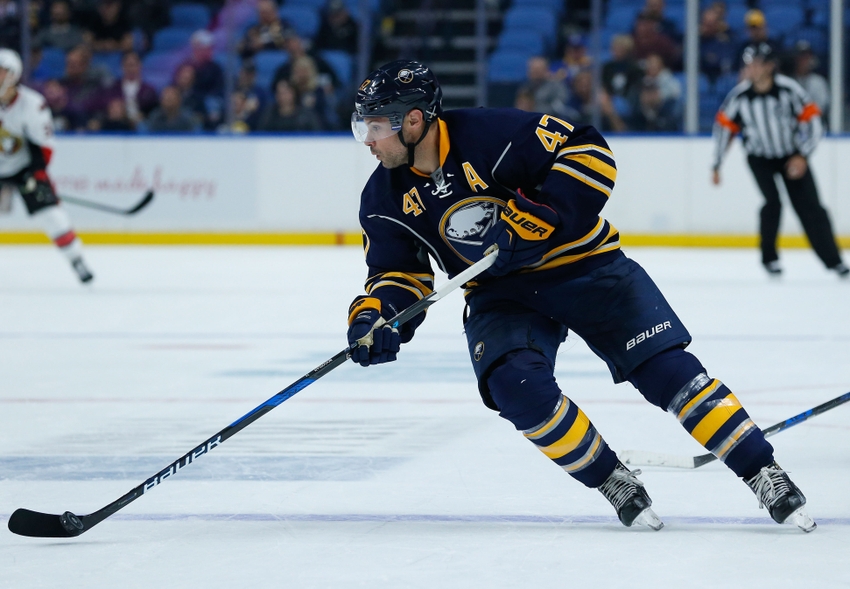 The Buffalo Sabres will be without defenseman Zach Bogosian for a few weeks as he recovers from an MCL sprain. 
So far, the Buffalo Sabres' 2016-17 NHL season has been defined by injuries. They have already lost star center Jack Eichel to a high ankle sprain and forward Evander Kane to cracked ribs. Now their blue line has been hit. According to Sabres head coach Dan Bylsma, defenseman Zach Bogosian will be out "weeks" due to an MCL sprain.
Bogosian will be out for weeks with an MCL sprain, per Coach Bylsma.

— Buffalo Sabres (@BuffaloSabres) November 3, 2016
Despite injuries to Eichel and Kane, Buffalo has not gone down swinging. They have a 4-3-2 record, good for 10 points. They have a point percentage of over .500, which is far better than anyone expected from them.
However, the loss of Bogosian is a significant one for the blue line. He ranks fourth among Sabres defensemen in average ice time, spending 18:59 on the ice per game. In his last four full games, he had played in at least 20 minutes in three of them. Bogosian has no points through nine games, but he has been one of Buffalo's most steady defenseman this season. Expect Jake McCabe, Cody Franson and Casey Nelson to be among those to replace the minutes lost with his injury.
The Sabres will have to make do without one of their most experienced defenseman. So far this season, Buffalo's blue line has been impressive. Originally seen as a weakness, their defense has definitely been better than expected. Rasmus Ristolainen has seven assists through nine games, proving last season's production wasn't just a fluke. Buffalo's next game is against the Toronto Maple Leafs on Thursday Nov. 3. They also play the Ottawa Senators on Saturday Oct. 5. So far, Kyle Okposo and Ryan O'Reilly have stepped up for them. Now they must step up even more.
This article originally appeared on