World Cup of Hockey: USA vs Europe recap, full highlights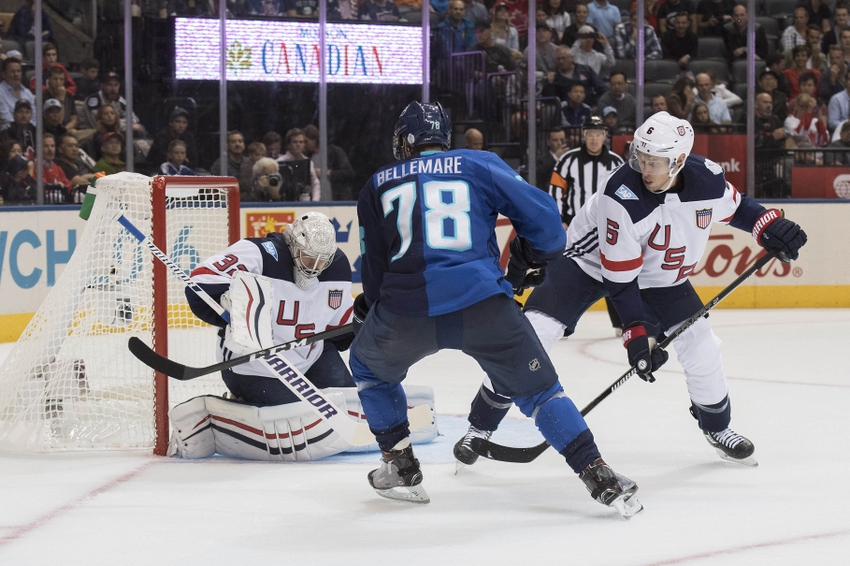 Team Europe shocked Team America in the opening game of group play at the World Cup of Hockey, beating the Americans 3-0. 
If beating the Soviets in Lake Placid is the highlight of Team USA hockey, their opening game of the World Cup of Hockey against Team Europe is rock bottom. Entering the tournament as contenders to win the World Cup, their chances have taken a huge hit after a 3-0 loss to Europe. Europe is the oldest team at the tournament and few expected them to contend. Despite that, they outworked and made fewer mistakes than Team USA.
While the players must be held accountable for this lackluster performance, blame must be given to Team USA head coach John Tortorella and general manager Dean Lombardi. They assembled this roster and made some very questionable decisions while doing so. That said, the players are the ones out there making mistakes and turning the puck over. Team USA must rebound quickly.
Europe got an early goal from Marian Gaborik thanks to a nice feed from Frans Nielsen. The Kings have to be excited to see Gaborik playing well. He's a huge part of their lineup and they need him to be a goal scorer. Edmonton has to be pleased with how dominant center Leon Draisaitl has been. After an impressive 2015-16 season, he has been arguably the best player at the World Cup. Draisaitl scored on a two-man breakaway for Europe's second goal.
Team USA nearly got a goal, but after review, the goal got overturned because the puck was directed towards the net with a player's glove. Europe got a late second period goal from Flyers forward Pierre-Edouard Bellemare to make it 3-0. Jaroslav Halak of the Islanders had a shutout for Europe.
Team USA must rebound. Things won't get easier for them as they face Canada on Tuesday Sept. 20 at 8:00 PM EST. Europe will play the Czech Republic on Monday Sept. 19 at 3:00 PM.
This article originally appeared on