World Cup of Hockey 2016: Team Finland Vs. Team Sweden – Live Stream, TV Info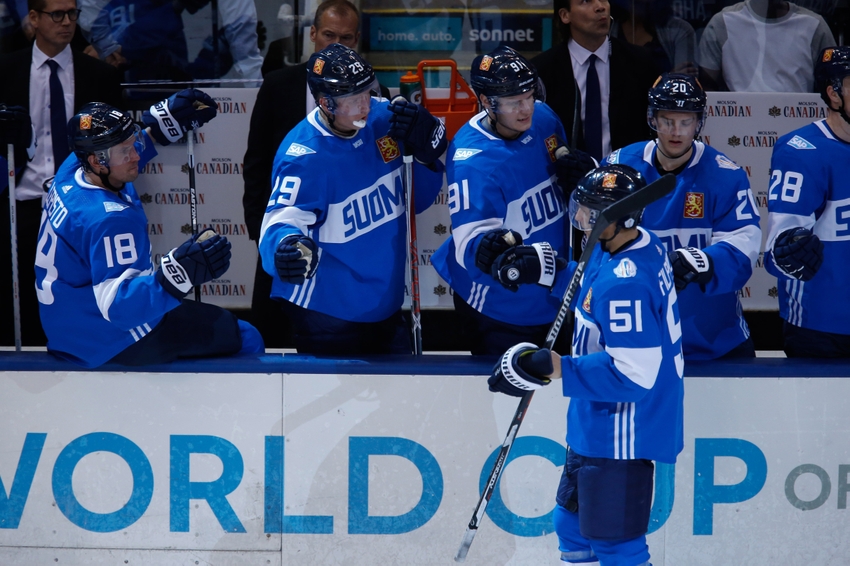 No In-Editor Preview for SI Videos
Video Details
ID: 5114907336001
Source: SI
Two bitter rivals come together as Team Finland takes on Team Sweden on Day Four of the 2016 World Cup of Hockey at the Air Canada Centre in Toronto.
Things have definitely got off to quite a heated start at the 2016 World Cup of Hockey. For some teams, the tournament has kicked off exactly as suspected. For others, they find themselves scrambling to stay alive in the international tournament.
In this opening game today, hockey fans will sit back and watch as two bitter rivals come face-to-face in the center of the ice. Team Finland will head into the Air Canada Centre to take on the "home team," Team Sweden. What does this have to do with the Tampa Bay Lightning, you may ask?
Well, as it turns out, it has quite a bit to do with the Bolts. As most of you here in the Bolts Nation know by now, the Tampa Bay Lightning are the best-represented at the World Cup of Hockey this year.
Lightning defensemen Victor Hedman and Anton Stralman are representing the Lightning as a part of Team Sweden. On the other side of the ice, Lightning center Valtteri Filppula is serving as an alternate captain for Team Finland.
Anytime teammates come face-to-face with one another, you know you're in for the game of a lifetime; especially when there is already a deep-rooted international rivalry at play.
While Tampa Bay Lightning fans, and all the other fans around the National Hockey League, anxiously await the puck to drop this afternoon, let's take a closer look at all the information you'll need to make sure you don't miss a single moment of the action between Team Finland and Team Sweden at the 2016 World Cup of Hockey.
Event: 2016 World Cup of Hockey
Matchup: Team Finland vs. Team Sweden
Venue: Air Canada Centre
Location: Toronto, Ontario, Canada
Date: Tuesday, September 20th      
Start Time: 3:00 p.m. EST
TV Info: ESPN, SN, TVAS
Live Stream: WatchESPN
The 2016 World Cup of Hockey is in full swing now. Some of the matchups we have been truly waiting for are right around the corner. If there is one thing we can guarantee you, there is some great hockey waiting for us. Just think…it's not even the regular season and we're already hyped for hockey.
More from Bolts by the Bay
This article originally appeared on